2018 Summit for New York City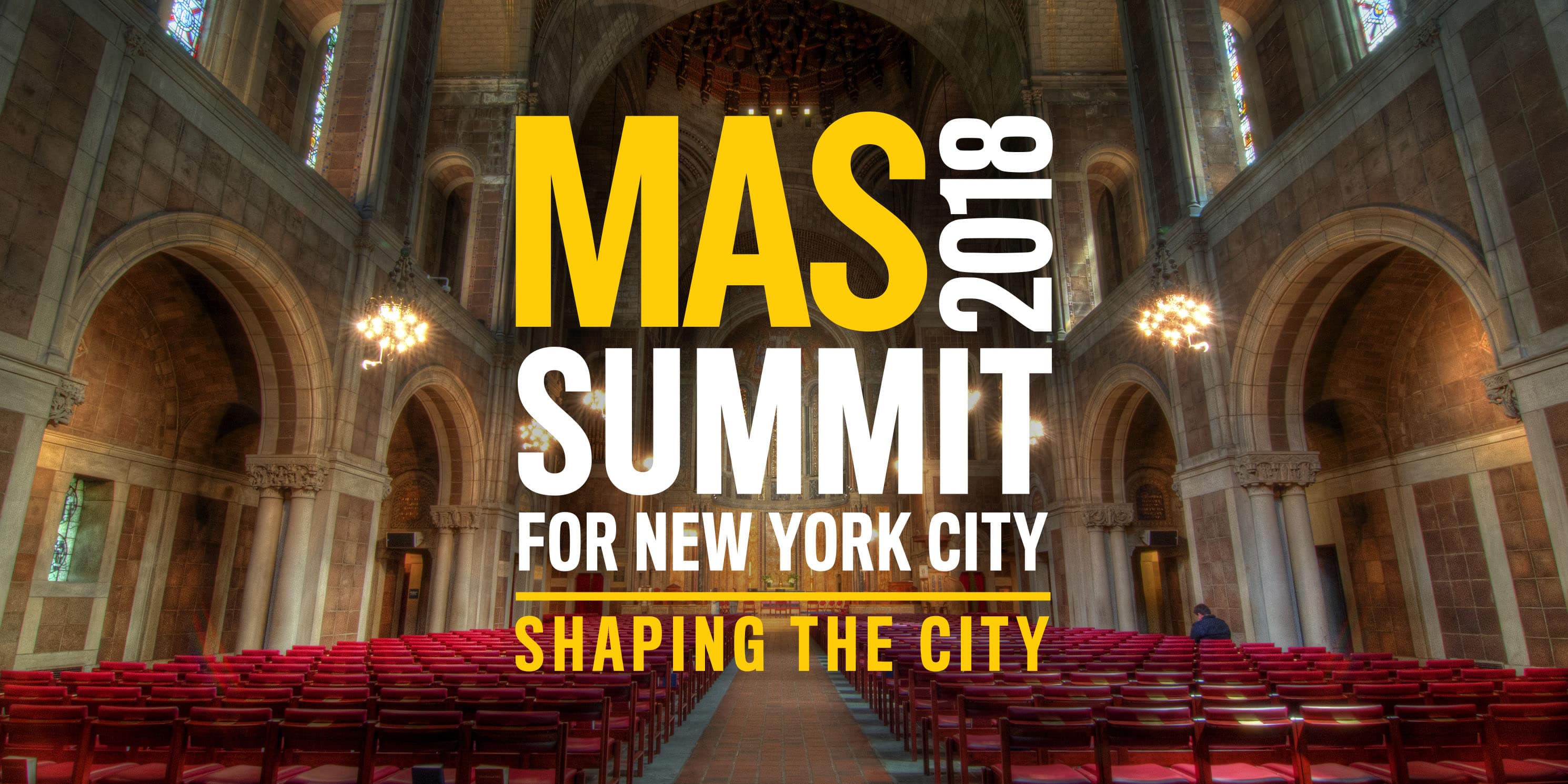 This year marks MAS's 125th anniversary. Since our founding in 1893, MAS has worked to educate and inspire New Yorkers to engage in the betterment of our city. Our advocacy efforts have led to the creation of the New York City Planning Commission, Public Design Commission, Landmarks Preservation Commission, and the Tribute in Light; the preservation of Grand Central Terminal, the lights of Times Square, and the Garment District; the conservation of more than 50 works of public art; and the founding of such civic organizations as the Public Art Fund, the New York Landmarks Conservancy, P.S. 1, the Historic Districts Council, the Park Avenue Armory Conservancy, and the Waterfront Alliance.
Our 2018 Summit panels will touch on four themes that have been central to our advocacy throughout the last 125 years.
Art
This past year, monuments and their subjects emerged as flashpoints of heated debate. What began as a process of intense scrutiny and historical reckoning with our nation's past has set the stage for a future-oriented conversation about the role of public art in our cities. How can the selection of new works meaningfully engage citizens, raise up the overlooked histories that helped shape our city, and advance principles of inclusion?
History
Traditional historic preservation advocacy has focused on the "bricks and mortar" of high-style architecture. But in the face of accelerated change, there is a pressing movement to protect the urban heritage found in less tangible formats: the graffiti, the mom and pop shop, the gay night club, the basketball court, the community garden. How do we best preserve the city's cultural identity?
Placemaking
The age of the automobile fundamentally altered 20th century urban streetscapes. As autonomous vehicle technology advances, we are approaching yet another point of inflection. With that comes an opportunity to wholly rethink our city streets, reclaim space from cars, and apply human-centered design principles. Whether this becomes a reality depends on proactive planning. How do we realize a public realm and pedestrian experience worthy of the 21st century?
Planning
City governments are accumulating treasure troves of data on everything from transportation patterns to real estate trends. But contrary to its name, open data often remains inscrutable to the average citizen. How can we promote transparency by translating this data into measured policy and sound decision-making?
.
Select Past Summit Speakers
Hon. Cory Booker
Santiago Calatrava
Roz Chast
David Childs
Justin Davidson
Dan Doctoroff
Susannah C. Drake
Helena Rose Durst
Ingrid Gould Ellen
Norman Foster
Alicia Glen
Adam Gopnik
Michael Kimmelman
Fran Lebowitz
Damon Rich
Judith Rodin
Janette Sadik-Khan
Hon. Charles E. Schumer
Richard Sennett