Greenacre Reference Library & MAS Archives
Established in 1903, MAS's library is devoted to the complex ecology of cities, urban culture, and the natural and built environment.
About Greenacre Reference Library
The Greenacre Reference Library's collections contain more than 3,400 books and reports, catalogued at Library Thing, approximately 11,000 digital news clippings, and over 2,300 on-paper publications and ephemera produced by MAS over the course of its history. Located within MAS's offices at 488 Madison Avenue, Suite 1900, New York, NY, the library is free and open to the public by appointment during office hours Thursday and Friday. Wi-fi, a separate study room, and Individual research assistance are available.
To arrange a visit, please contact Erin Butler, ebutler@mas.org, 212-935-3960, x1274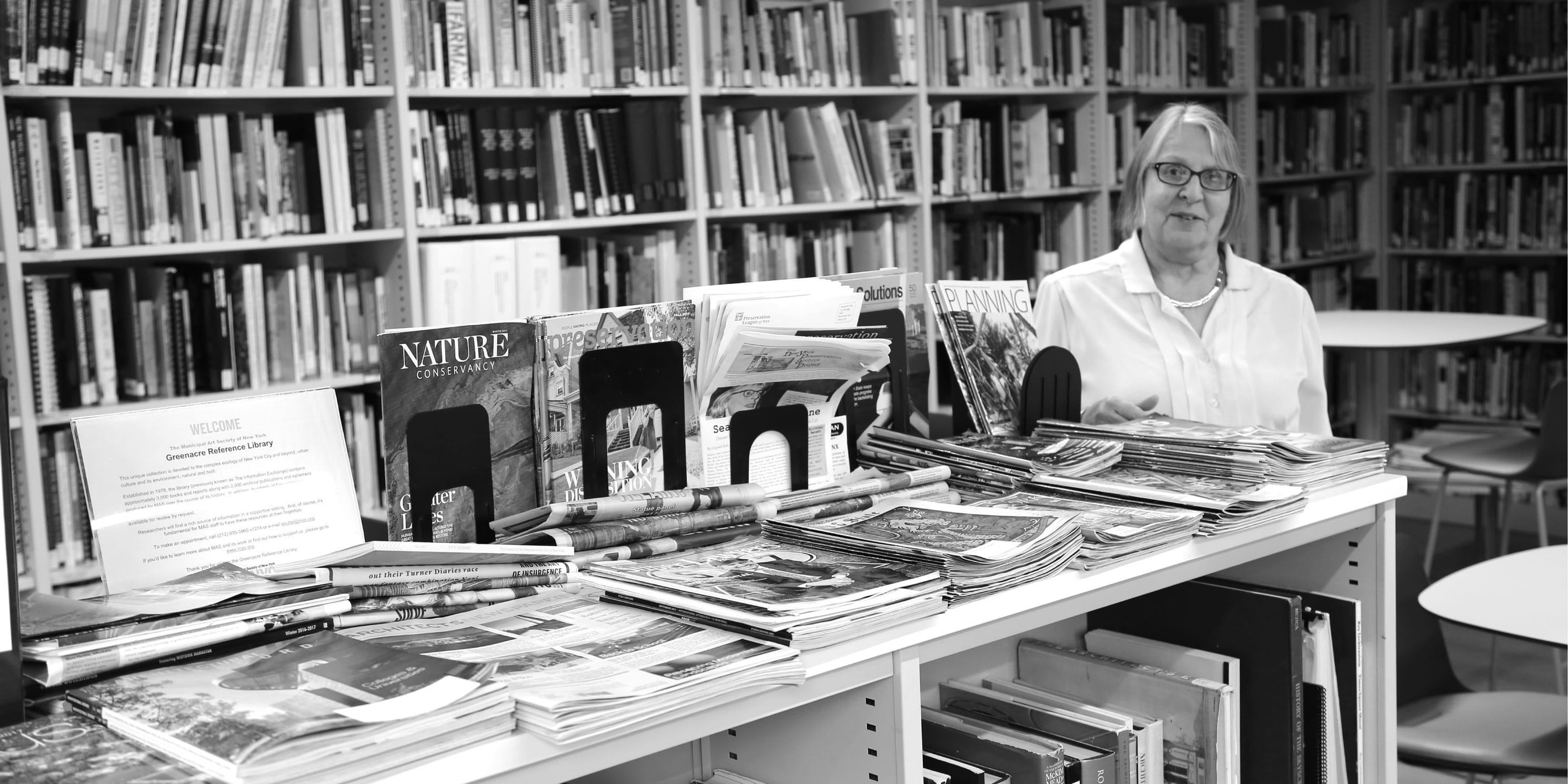 About MAS Archives
MAS Archives organizes, preserves, and makes available the historical records of the Municipal Art Society of New York for the use of outside researchers and MAS staff. As the official repository of the organization, the Archives is the custodian of primary source materials and other records of enduring value that document MAS's manifold activities since its founding in 1893. These collections extend and deepen knowledge of the history of MAS and connect the organization's past to its ongoing efforts on behalf of New York City. Materials in the Archives include preservation and planning records, photographs, publications, audio-visual recordings, documentation of The Urban Center and Urban Center Books, MAS walking tours, and the "clippings files" (previously part of The Information Exchange at The Urban Center). The latter collection includes thousands of local, national, and international newspaper and magazine clippings, brochures, flyers, reports, and other articles dating back to 1891. A smaller collection of more recent born-digital articles can be read on-site at the library.
Sign up to stay informed.