Established in 1987 in honor of Brendan Gill, renowned New Yorker theater and architecture critic and long-time MAS Board Member
The Brendan Gill Prize is given each year to the creator of a specific work—a book, essay, musical composition, play, painting, sculpture, architectural design, film, or choreographic piece—that best captures the spirit and energy of New York City.
The prize was established in 1987 in honor of Brendan Gill by friend and fellow MAS board member Jacqueline Kennedy Onassis along with board members Helen Tucker and Margot Wellington.
The winner of the 2020 Brendan Gill Prize is composer Julia Wolfe for her magnificent oratorio, Fire in my mouth, a hauntingly beautiful retelling of the 1911 Triangle Shirtwaist Factory fire.
The 2020 Brendan Gill Prize jury also elected to honor four writers—all finalists for the Gill Prize—with special designation:
Contested City: Art & Public History as Mediation at New York's Seward Park Urban Renewal Area, by Gabrielle Bendiner-Viani
Brooklyn: The Once and Future City, by Thomas J. Campanella
CODEX New York; Typologies of the City, by photographer Stanley Greenberg
Boss of the Grips: The Life of James H. Williams and the Red Caps of Grand Central Terminal, by Eric K. Washington
The postponed 2020 Brendan Gill Prize Ceremony was held on September 14, 2021, at the newly-restored Concert Grove Pavilion in Prospect Park.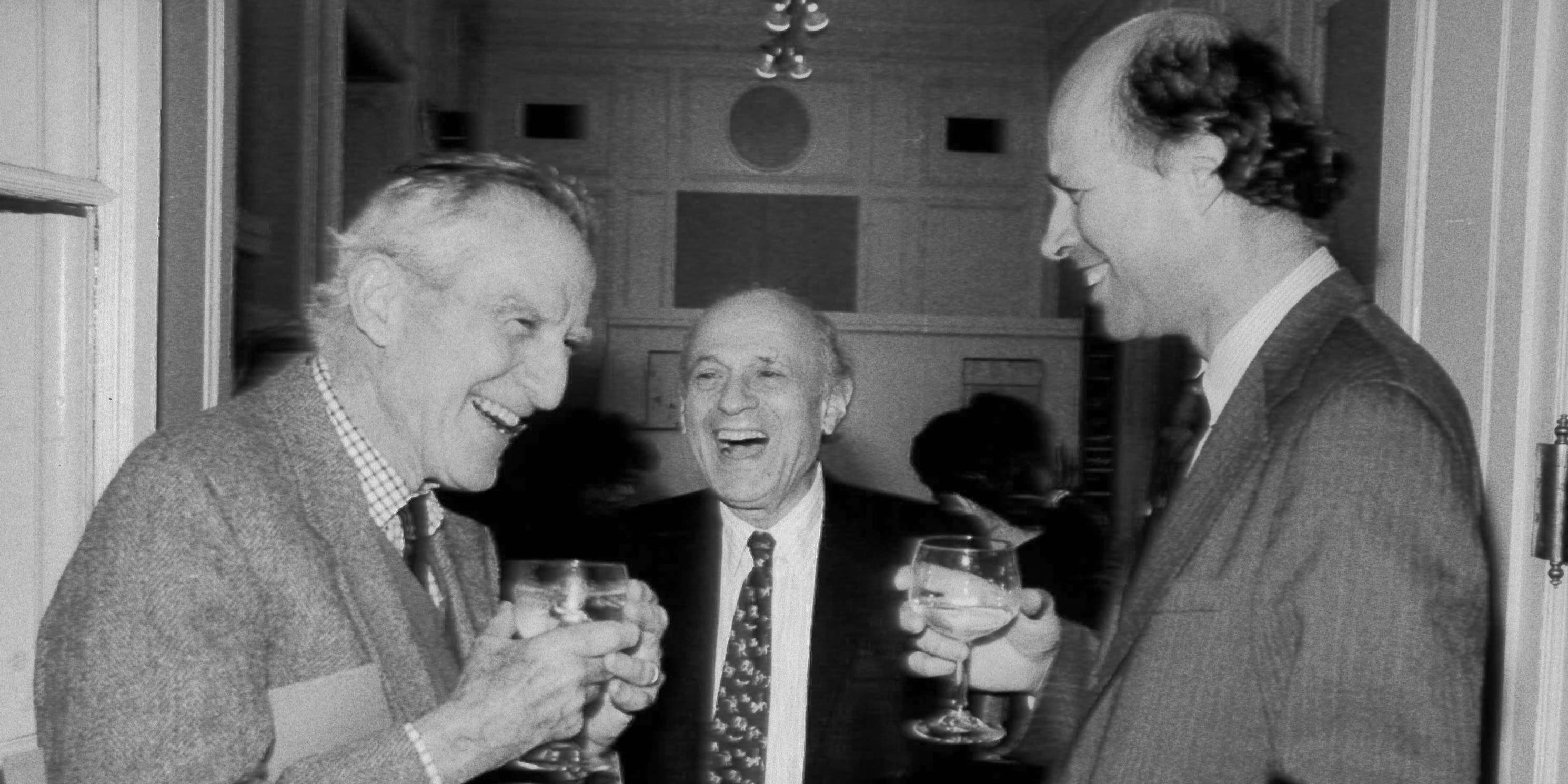 2020 Brendan Gill Prize Jury
John Haworth (Brendan Gill Prize Jury Chair), Senior Executive Emeritus, National Museum of the American Indian/NY, Smithsonian Institution
Randall Bourscheidt, Director, Archive of New York City Cultural Policy
Patricia Cruz, Artistic Director and CEO, Harlem Stage
Gail Gregg, Artist and Journalist
Cassim Shepard, Urbanist, Filmmaker, and Author
Laurie Beckelman, Not-for-profit Consultant
Helen Tucker, MAS Director Emerita
Sign up to stay informed.
Recipients
2020
Julia Wolfe, Fire in my mouth
Special Recognition Honoree: Gabrielle Bendiner-Viani, Contested City: Art & Public History as Mediation at New York's Seward Park Urban Renewal Area
Special Recognition Honoree: Thomas J. Campanella, Brooklyn: The Once and Future City
Special Recognition Honoree: Stanley Greenberg, CODEX New York; Typologies of the City
Special Recognition Honoree: Eric K. Washington, Boss of the Grips: The Life of James H. Williams and the Red Caps of Grand Central Terminal
2019
Stephen Maing, Crime + Punishment
2018
Melissa Rachleff, Inventing Downtown: Artist–Run Galleries in New York City, 1952-1965
Julia Wertz, Tenements, Towers, & Trash: An Unconventional Ilustrated History of New York
2017
Rebecca Solnit and Joshua Jelly-Schapiro, Nonstop Metropolis: A New York City Atlas
Matthew "Levee" Chavez, Subway Therapy
2016
Lin-Manuel Miranda, Alex Lacamoire, Thomas Kail, and Andy Blankenbuehler, Hamilton: An American Musical
Frederick Wiseman, Inside Jackson Heights
2015
Kara Walker, A Subtlety, or the Marvelous Sugar Baby; an Homage to the unpaid and overworked Artisans who have refined our Sweet tastes from the cane fields to the Kitchens of the New World on the Occasion of the demolition of the Domino Sugar Refining Plant
2014
Michael Kimmelman, The New York Times articles on Penn Station
2013
Louis Kahn (posthumously), Four Freedoms Park
2011
John Morse, Curbside Haiku
2010
Michael Van Valkenburgh, Brooklyn Bridge Park
2009
Mike and Doug Starn, See it change, see it split
2008
Sufjan Stevens, The BQE
2007
Sarah Jones, Bridge & Tunnel
2006
Christo and Jeanne-Claude, The Gates, Central Park
2005
Yoshio Taniguchi, The new Museum of Modern Art
2004
Adrian Nicole LeBlanc, Random Family
Warren Lehrer and Judith Sloan, Crossing the BLVD: Strangers, Neighbors, Aliens in a New America
2003
John Bennett, Gustavo Bonevardi, Richard Nash Gould, Julian LaVerdiere, Paul Marantz, and Paul Myoda, Tribute in Light
2002
Tod Williams Billie Tsien and Associate, American Folks Art Museum
Alice Rose George, Gilles Peress, Michael Shulan, and Charles Traub, Here is New York exhibit
2001
Christopher Wheeldon, Mercurial Manoeuvres
Honorable Mention: MTA Arts for Transit, For Want of a Nail
2000
Mauren Hackett, Herald and Greeley Square Parks
Honorable Mention: Allison Prete, Lavender Lake: Brooklyn's Gowanus Canal
Honorable Mention: John Kuo Wie Then, New York Before Chinatown 
1999
Edwin G. Burrows and Mike Wallace, Gotham
Honorable Mention: Phillip Lopate, Writing New York: A Literary Anthology
1998
Frederick Fisher, P.S. 1 Contemporary Art Center
Honorable Mention: Susan Tunick and Peter Mauss, Terra Cotta Skyline
Honorable Mention: Milo Mottola, Riverbank State Park Carousel
1997
George C. Wolfe and Savion Glover, Bring in da Noise, Bring in da Funk
1996
Hugh Hardy, New York Victory Theatre
1995
Louis Malle and André Gregory, Vanya on 42nd Street
1994
Ang Lee, The Wedding Banquet
1993
Joseph Mitchell, Up in the Old Hotel
1992
John Yau and Bill Barrette, Big City Primer: Reading New York at the End of the Twentieth Century
1991
David Hammons, High Falutin'
1990
Gran Fury, Kissing Doesn't Kill; Greed and Indifference Do
1989
Kevin Roche, Central Park Zoo
1988
Rudolph Burckhardt, film series at the Museum of Modern Art