2020 Jacqueline Kennedy Onassis Medal Gala
Honoring Alexandra & Philip Howard and Lisa & Dick Cashin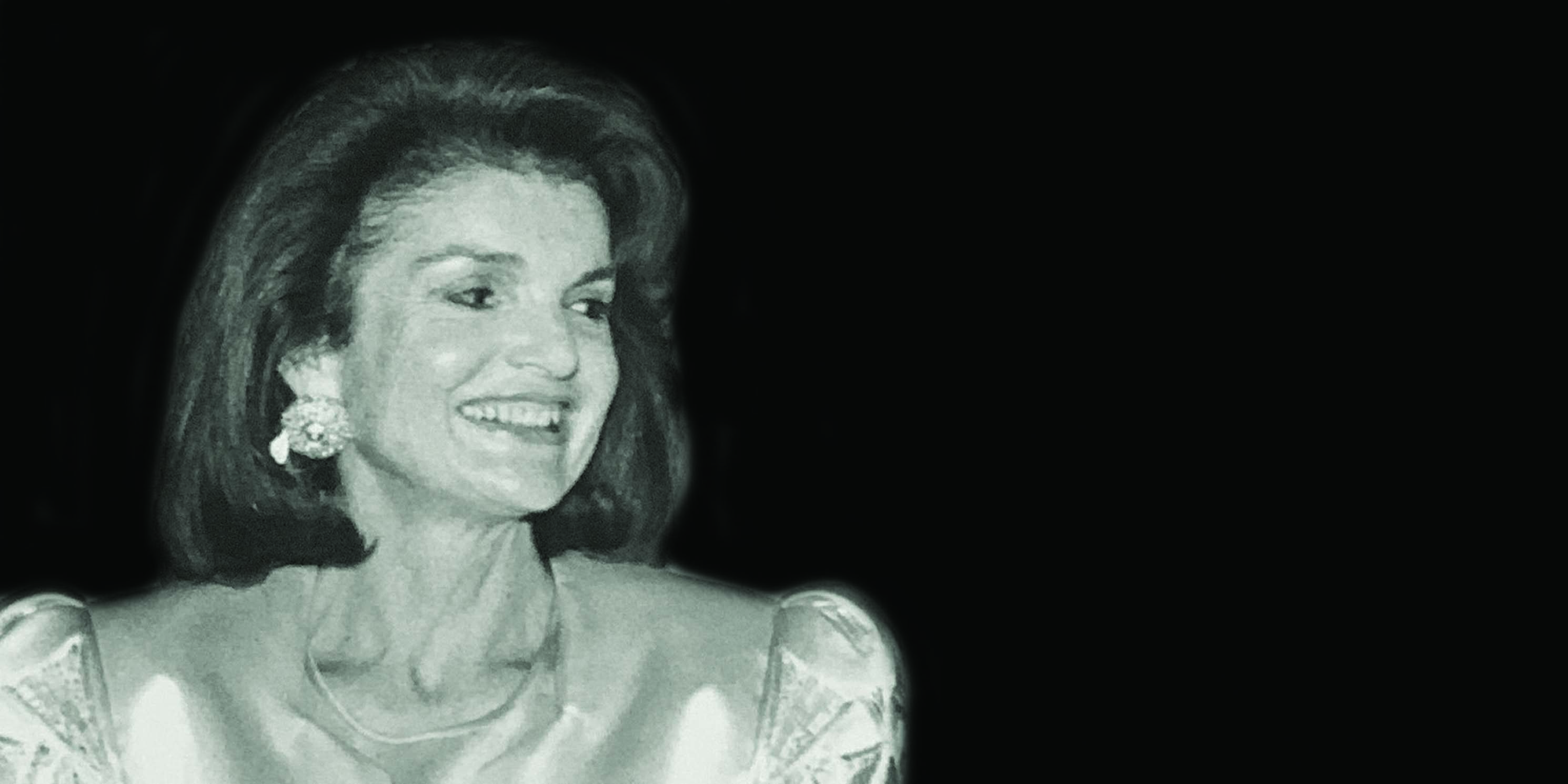 greetings
Ambassador Caroline Kennedy
As much as I wish we could gather together in person, I am pleased to join you in sharing a few words of tribute in honor of the 2020 Jacqueline Kennedy Onassis Medal and the four extraordinary New Yorkers receiving it this year.
As many of you know, the Municipal Art Society is an institution that was close my mother's heart. One day in 1975, she read in The New York Times that a wrecking ball was headed for Grand Central Terminal, with only a small coalition of local preservationists standing in its way. She picked up the phone and called Kent Barwick, who was then Executive Director. She had a simple question, "How can I help?"
It was the beginning of a long partnership with MAS that lasted nearly two decades. This organization's long history and its rootedness in the city's past spoke to her. She joined the Board of Directors and helped drive forward some of its most iconic battles, from the Stand Against the Shadows march in Central Park, to the preservation of the Lever House as the city's first mid-century landmark, to the campaign that prevented a 47-story skyscraper from towering over St. Bart's Church.
In MAS, she found an organization that shared her belief that if we do not honor our past, we cannot hope for our future.
In 1994, the MAS President's Medal was renamed in her honor. She would have loved to see the individuals whose work has been recognized with the medal since. From Brendan Gill to Ambassador vanden Heuvel, Fred Papert to Mr. Barwick himself, the Jacqueline Kennedy Onassis Medal has recognized individuals who have made an extraordinary impact on the quality of New York's built environment.
I know she would be delighted to celebrate our 2020 honorees as they join this esteemed group. Their dedication to the city my mother loved so much, and (Lisa and Philip in particular) to the organization that works to carry forward so many of the principles she held dear, makes each of them a worthy recipient of this honor. I'm proud to join you in saluting them.
Honorary Chairs
Caroline Kennedy & Edwin Schlossberg
Chairs
Blair & Cheryl Cohen Effron
Tony & Amie James
Tom & Kitty Patterson Kempner
Garrett & Mary Moran
Janet C. Ross
Jennifer & Kent Swig
Vice Chairs
Susanne & Douglas Durst
Amy Falls & Hartley Rogers
Katharine Rayner
Steve & Kitty Sherrill
Scott F. Smith
Corporate Sponsor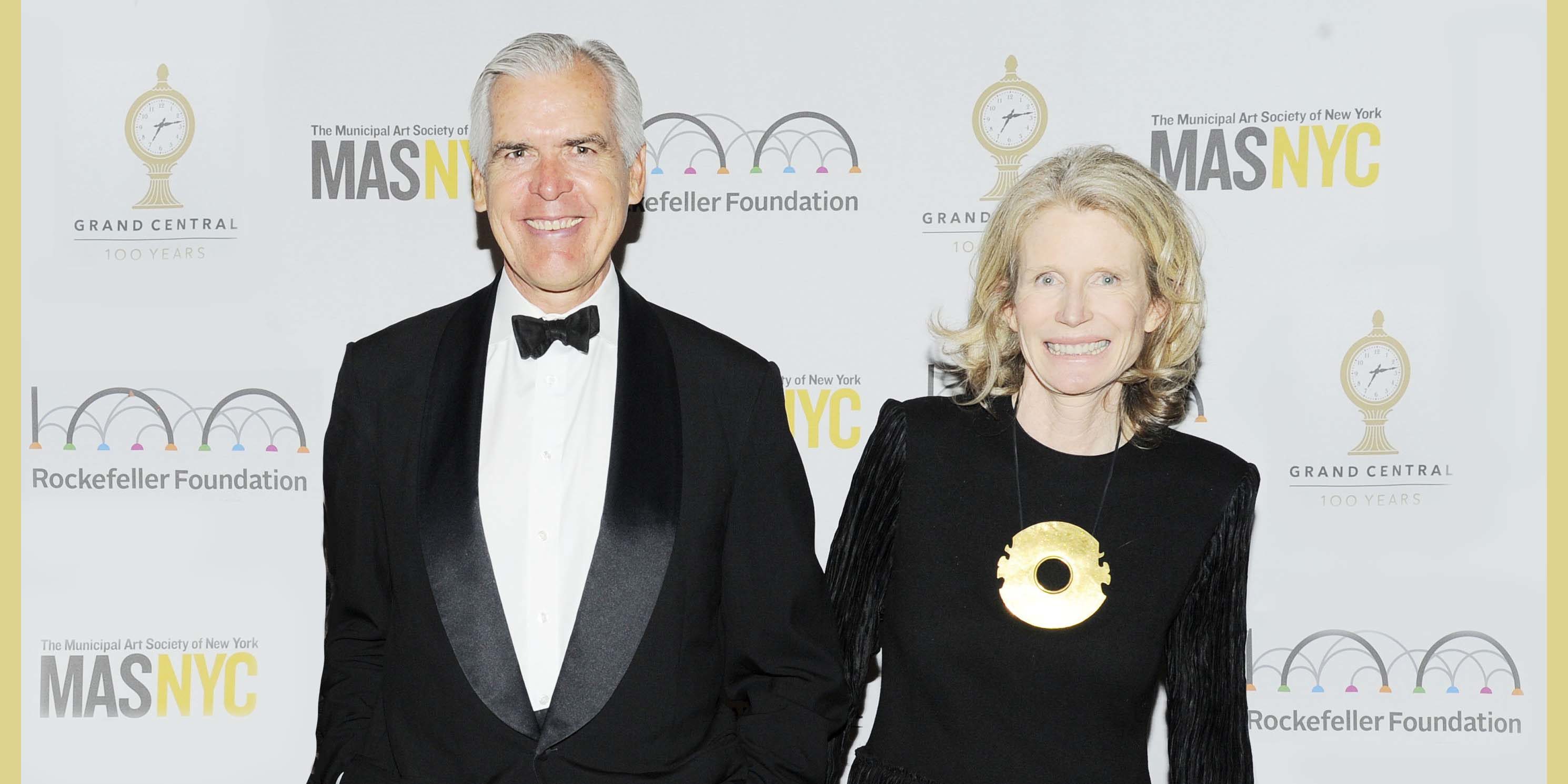 Tribute to Alexandra & philip howard
Kent Barwick
It's a pleasure to salute two dear friends, Alexandra and Philip Howard, as they receive the Society's highest honor.
I will begin first with Alexandra, a woman whose natural grace, quiet tenacity, and love of history seems very much in the tradition of the woman for whom the Medal is named.
Deeply rooted in civic life, she is every bit a New Yorker, leaving only momentarily to breeze through the University of Virginia's architectural history program, where she was impressed by Jefferson, Classical Architecture, and a young law student. Upon returning to Manhattan, now married to Philip, she was selected by the City to conduct the initial architectural surveys of Upper Fifth Avenue that led to its nomination to the National Register. Later, joining the Board of Friends of the Upper East Side Historic Districts, she continued her service as an advocate for our city's past and a steward of its future.
In all her work—academic, archival, political, and philanthropic—she has been devoted not just to the preservation of history but the enjoyment and appreciation of it.
In a visionary effort, she rallied family, friends, and the best minds in art conservation behind the effort to remove and preserve a vast, 75-foot mural painted by her grandfather, Howard Gardiner Cushing, then installed in the studio of Gertrude Vanderbilt Whitney in Old Westbury. Now reimagined as a series of panels, it has been brought out of private collection and will be offered for public viewing for the first time as a major exhibition in 2022.
In their ambition, their shared sense of beauty, and their directness, Alexandra and Philip have perfectly complimented each other and imbued their children with the same good instincts that have made the Howard family indispensable to New York.
Unlike Alexandra, Philip could not arrange to be born here, but he's more than made up for it since.
He first showed up at MAS as a lanky kid down from Yale, sent over as an intern by the Fund for the City of New York on a project to encourage more bike riding by creating safe bicycle lanes. Then-Mayor Lindsay was interested and we had a summer of encouraging sessions at City Hall where Philip presented endless revised plans to counter opposition from the taxi industry. Ultimately Lindsay dropped it (and it would be years before Mike Bloomberg picked up the issue.)
If Philip was discouraged, he didn't let on. He was busy speeding around town on his own big bike carrying a tiny camera to become a roving critic documenting buildings and showing how bad zoning was deadening the vitality of New York neighborhoods. Many thought he had the makings of a first-class journalist.
Instead he went to Law School at UVA (where he would meet and marry Alexandra) and was soon back in New York. Working at Sullivan & Cromwell under the tutelage of the great litigator John Warden, Philip distinguished himself by winning several notable cases. Eventually Philip and a couple of other young whippersnappers founded their own firm, Howard, Darby & Levin. In 1999, Howard, Darby & Levin merged with Covington & Burling with Philip as Vice Chair.
As an active MAS member who had become central to much of the Society's work, Philip was elected to the Board of Directors, joining forces with Virgina Dajani, Hugh Hardy, Tim Prentice, and Nicholas Quennell to challenge a plan by the City and State that would have doomed the lights and theater culture that make Broadway famous the world over.
With many allies from the civic and theater community (and one politician—Senator Pat Moynihan, who had grown up in the neighborhood) they arranged a demonstration one night where all the theater marquees and giant advertising would suddenly be turned off (no easy feat requiring a dozen or so electricians with synchronized watches). The world was aghast to see how dark, dangerous, and lifeless Times Square looked. Slowly, with Philip in the lead in negotiations with the public agencies, the plans got better.
Not long after the victory at Times Square the City had a "competition" to develop the old Coliseum site at Columbus Circle. The winning entry would have created an immense structure overshadowing Central Park. MAS raised serious concerns but the project was hastily approved with no questions asked. There was nowhere to go but to Court.
A distinguished committee was formed with Jacqueline Kennedy Onassis, Bill Moyers, and other luminaries. A great rally was staged where hundreds of MAS supporters turned up with black umbrellas to outline the enormous shadow that would be cast from Columbus Circle to the Metropolitan Museum.
A good law firm was hired to detail the almost complete absence of environmental reviews, but it was Philip himself who penned the short opening argument. He made the case that the City had structured the competition to be nothing other than a literal sale of the zoning bonus to the highest bidder. It was simple and powerful and when the Court decided—to everyone's amazement—in MAS's favor, it was his argument that was cited in the opinion.
The project that emerged was scaled down to eliminate the bulk of the bonus, to restore the corridor of light from what had been a public street and to include a wonderful public amenity on this publicly-owned land, a new home for Jazz at Lincoln Center.
If stopping bad projects was sometimes necessary, it was far more gratifying to propose positive steps. Another Philip initiative was to rekindle interest in Senator Moynihan's brilliant idea to create a new Penn Station in the old Farley Post Office. A book was put together showing just how grand the concept was, and distributed to business leaders, civic groups, and the press. The seed Philip planted grew and, with wide support, we will soon finally have a new train hall worthy of New York.
September 11th was a devastating experience for New York but even in the darkest moments of fear and remorse, the spirit of the city was palpable. Philip's friend, the architect Richard Gould, who had been deeply involved with MAS on Penn Station sketched out an idea for a Tribute in Light—two beams of light rising up from the ruins. Philip took Gould's idea to influential leaders. David Rockefeller immediately agreed to help, as did Aggie Gund, who also enlisted other members of the creative community. In January a new administration came into office. Despite everything else they had to worry about, Mayor Bloomberg and Deputy Mayor Patti Harris saw the power of the idea and gave the go ahead. On March 11, 2002, six months after the attack and with fires still smoldering, the Tribute was lit for the first time. Repeated again each year on 9/11, it has become a symbol of hope, remembrance, and respect that has been cherished ever since.
Philip's focus in recent years ranges far beyond New York. A series of popular and provocative books led to the creation of a national bipartisan advocacy group. Common Good has convinced a growing public across a wide political spectrum of the need to restore the place of personal responsibility and common sense in the governance structures of our democracy, from local school boards to the halls of Congress. It's tempting to think that his years of successful advocacy through MAS will add strength to his efforts.
For our part here in New York (now shut in, worried and breathing carefully) we raise our glasses and clap our hands for our good fortune in having Philip and Alexandra as neighbors and friends.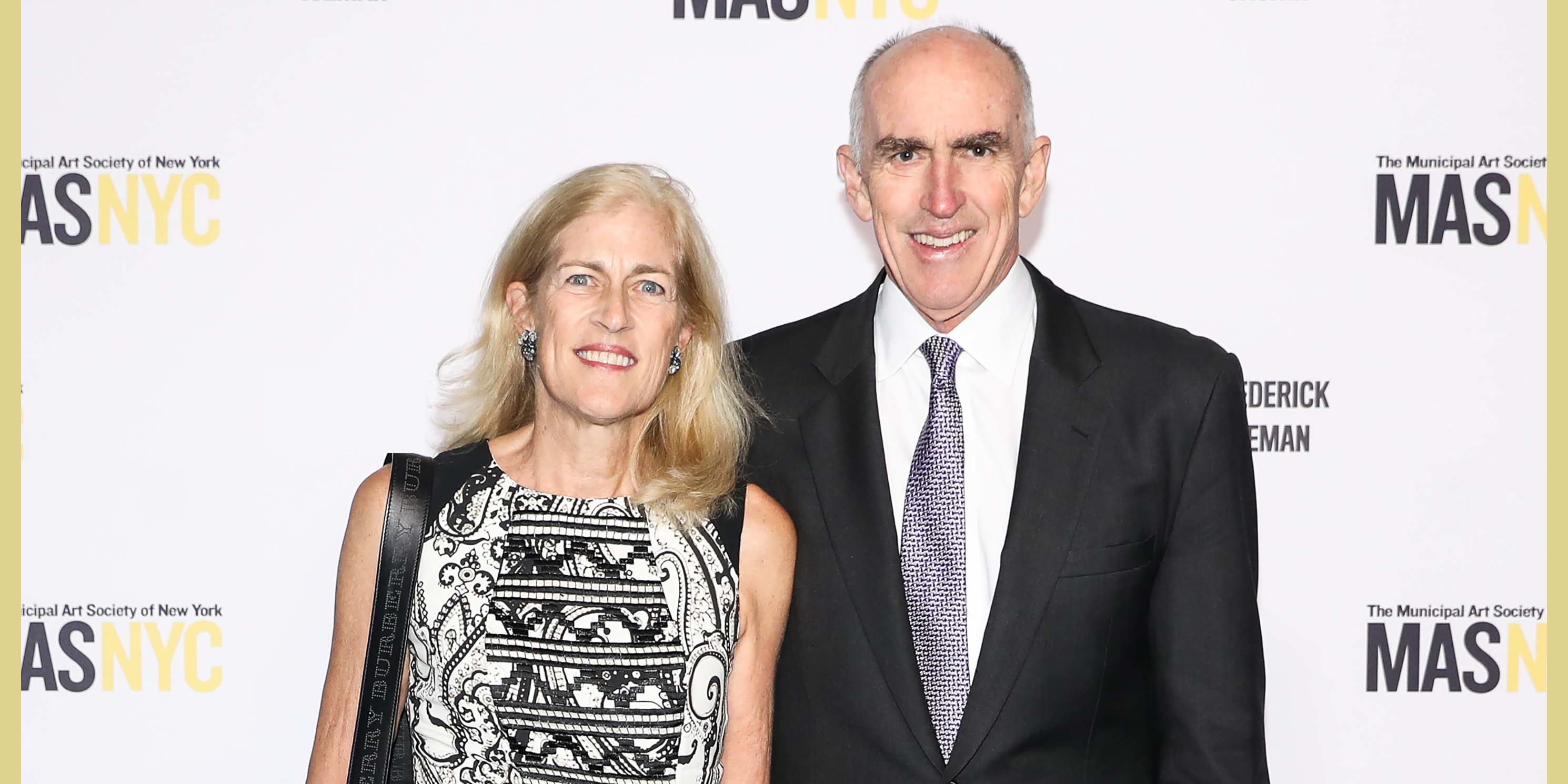 Tribute to LISA & DICK CASHIN
Susan Lipton
All about DICK and LISA and OUS
In giving tribute to Dick and Lisa Cashin, the first word that comes to mind is GENEROUS.  Dick and Lisa are generous of their money, of their time, and of their spirit.  I do not know of a couple who are more spontaneously generous.  They always have been. They respond with true empathy to the needs of others.
The next word is INSTANTANEOUS.  You ask, and they respond.  You give and they thank you immediately.  If one of their friends is committed to a project they support them right out of the box.
Next, PERSPICACIOUS.  In their work and their social dealings, they are very perceptive.  Dick's skills in business have brought the couple great success; Lisa's great judgment has made her a sought after non-profit Board member.
And then there is FABULOUS.  Have you ever seen a more stunning couple; their beautiful clothes, their imposing height, their warm and wonderful greetings, all that makes them absolutely FABULOUS.
But then Lisa is GORGEOUS, always has been, tall, elegant, blond and graceful. She makes Dick gorgeous too.
Dick is LOQUACIOUS.  He is a gifted raconteur. I love Dick's stories.  If you have a chance, ask him about the cab driver from Africa where Dick spent part of his youth.
One can have a DELICIOUS experience meeting Lisa and Dick for dinner.  They are SPONTANEOUS, always up for new restaurants, new experiences, new friends and their conversation is always DELICIOUS.
They are certainly CURIOUS. Both of them love travel, new dining experiences, new aesthetic experiences, historic experiences, geographic experiences and art experiences.
They are devoted to supporting arts organizations.  Lisa has served on the Municipal Art Society of New York Board for twelve years and on the Board of American Ballet Theatre for twenty. Dick is on the boards of the Brooklyn Museum, Jazz at Lincoln Center, and the Newport Arts Festival.  Lisa is always organizing visits to American Ballet rehearsals for friends like me. It is always a sublime experience that, were it not for Lisa, I would not take the time to do. She finds the latest art exhibits, even in little-known venues, and offers to take you.
They are STUDIOUS.  After all, they met as undergraduates at Harvard, before Lisa went to UC Berkley for a master's in City Planning and Dick went to Harvard Business School to earn a master's. These degrees informed their career choices: Lisa at the Local Initiatives Support Corporation (LISC) developing under- resourced urban neighborhoods and Dick in the business of investment at Citicorp Venture Capital, then founding One Equity partners, initially as JPMorgan's private equity business before becoming an independent firm.
Dick and Lisa love Harvard and are eternally grateful to Harvard.  And they have always wanted to send other people to Harvard (Dick forever funding scholarships and Lisa serving as President of Prep for Prep, which sends disadvantaged but brilliant children to Harvard, Yale, Princeton, Columbia, Penn and more.)  Dick and Lisa believe passionately in education.
Dick is on the Board of the American University in Cairo. Lisa served on the boards of Brearley and Deerfield.
But I do not want you to think they are too SERIOUS.  SERIOUS members of our society, but never too SERIOUS.  In fact, they are quite HUMOROUS.  Dick loves to tell OUTRAGEOUS and funny stories.  Lisa keeps the most STUPENDOUSly organized files of New Yorker cartoons, from which she selects the most amazingly apt one to furnish her friends on appropriate occasions in lieu of buying commercial cards.  They are always exactly to the point and funny.  She must have thousands.
Dick and Lisa are TENACIOUS.  They set goals and accomplish them. Maybe that is why they both love sports so much.  Dick was a world class rower, starting at Harvard, becoming a world champion in 1974 and serving on the 1976 and 1980 US Olympic Teams.  Lisa is an excellent tennis player.  She is a former board member of the International Tennis Hall of Fame.
They believe in sports and education as way forward for children, even the most disadvantaged.  Dick is a Trustee of the National Rowing Foundation and the Boy's Club of New York. They raise money for sports training.  Lisa helped raise money for a regulation size gym at Brearley, pointing out to nonathletic me the importance of sports, which teach children how to move forward after a loss.  Dick is currently leading a $25 million effort to build a Norman Foster-designed boat house for Row New York, an organization that trains college-bound students.
They are UBIQUITOUS in New York.  By that I mean, that everywhere you go one sees organizations that help New York which they support.  I was touring a residence for poor, mentally ill New Yorkers in the Bronx, and there it was on the plaque—the Dick and Lisa Cashin name. They support New York in MULTITUDINOUS ways.
It makes me smile to recount all the ways that Lisa, a lifelong New Yorker, and Dick, who grew up all over the world, have been devoted to New York. That is because I met them 30 years ago when they were just starting out in philanthropy.  I called Dick to ask for money for the Annual Fund of Brearley, and he told me that, although he was giving substantial money for scholarships at Harvard, he had always "been concerned about sticking their heads up out of the "briar patch".  But they gave, and gave again.
I invited them to dinner with my husband Marty and me, and I was utterly charmed by the GRACIOUS Lisa and the OUTRAGEOUS Dick.  What, Dick roared at the dinner table, "You do not have any beer?  What generation are you?" I asked Lisa to help me raise money for the Brearley Capital Campaign as Chair of Leadership Gifts.   She was MARVELOUS in that role. I have watched her go on to major roles in non-profits, today as Vice Chair of the Board of LISC and President of Prep for Prep.
As I said, when paying tribute to Dick and Lisa Cashin, the first word that comes to mind is GENEROUS.
What about OUS? US, we, are so lucky to have them in our lives and in New York. FORTUITOUS.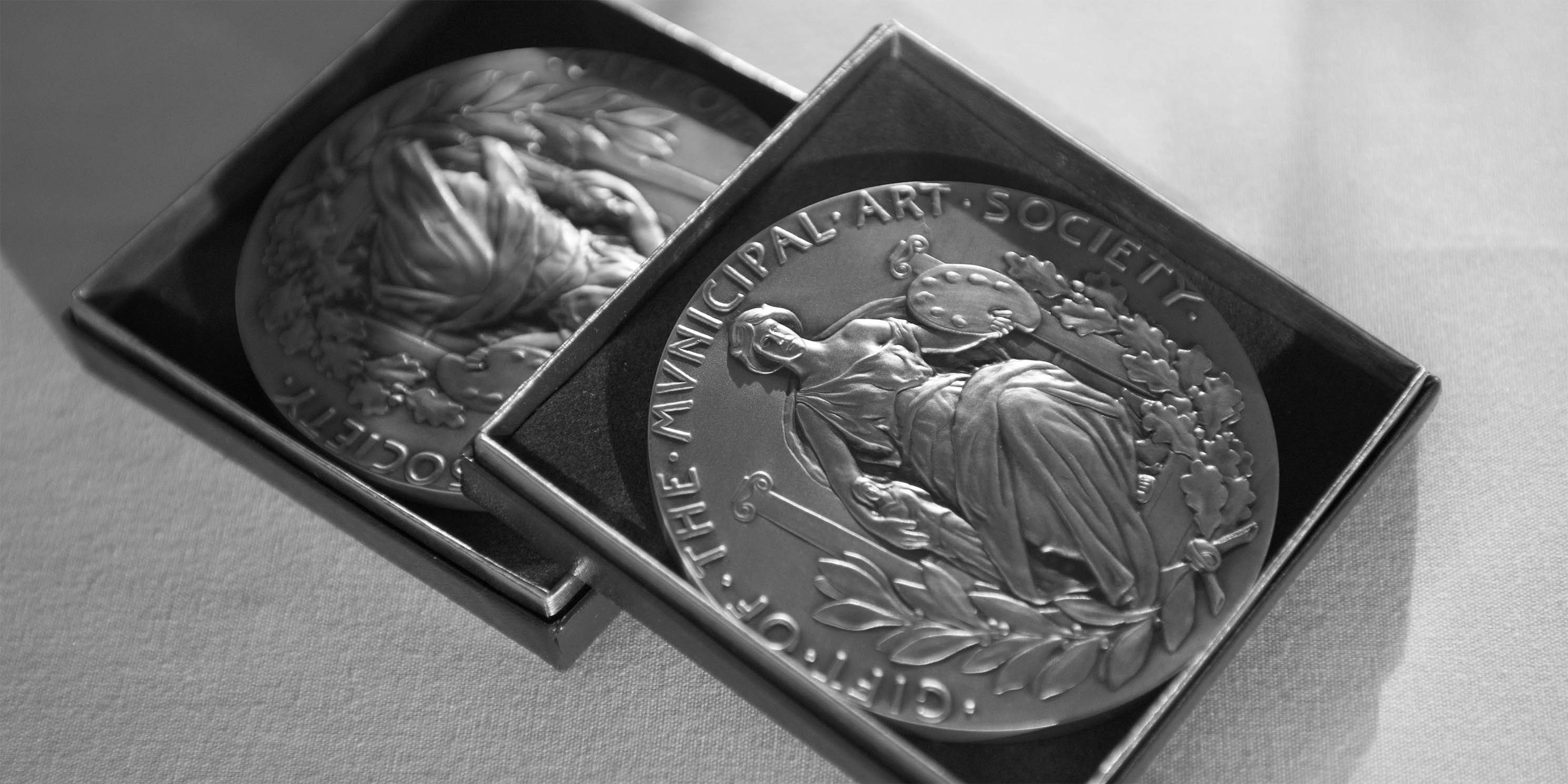 Thank you
Elizabeth Goldstein, President of MAS
On behalf of all of us at MAS, thank you for taking a moment to enjoy our "virtual" celebration. We hope that you and your loved ones are healthy and safe in these unprecedented times.
Despite our physical distance, the MAS team is working together and staying focused in our mission to build a more livable city for all New Yorkers.
The decision to cancel our 2020 Gala was difficult. We are truly disappointed not to have had the opportunity to gather together in celebration of our work and the contributions of Alexandra & Philip Howard and Lisa & Dick Cashin.
The Medal Gala is the single biggest fundraiser of the year and is crucial to our advocacy. We are thrilled and humbled that so many of you have made  generous contributions toward our fundraising goal nonetheless.
If you haven't already, we hope you will consider joining them and making a gift in lieu of this year's Gala. Your support will help safeguard MAS's fiscal health in the difficult months ahead.
If you have any questions, please contact Britt Densmore at bdensmore@mas.org.
We hope that we will have an opportunity to see you at one of MAS's programs in the near future. In the meantime, stay safe and well.