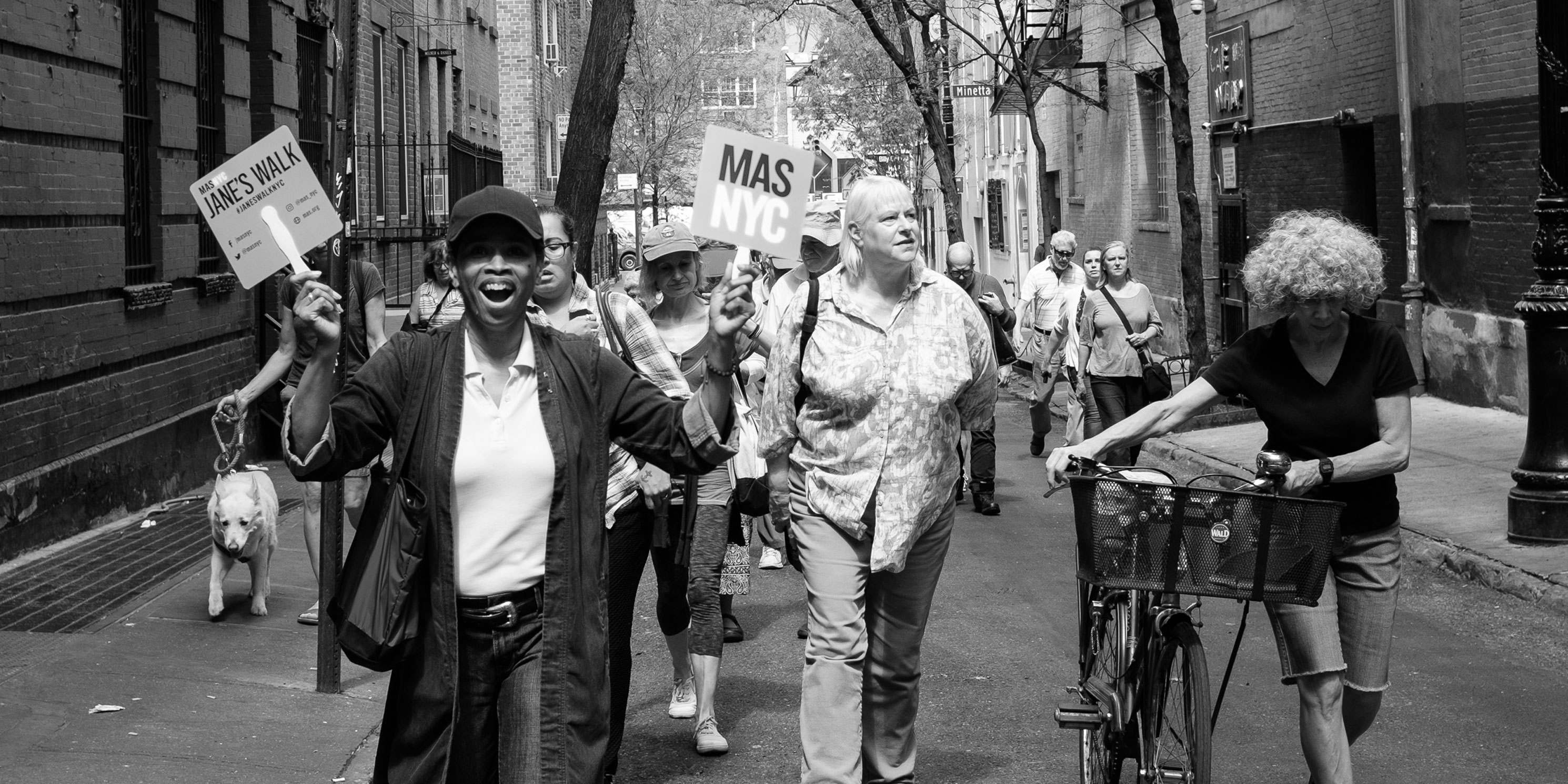 ABOUT JANE'S WALK NYC
MAS is proud to be the local organizer of Jane's Walk NYC, the biggest Jane's Walk festival anywhere in the world. What started with a handful of walks in 2011 has since grown into a three-day celebration featuring hundreds of walks across the five boroughs.
ABOUT JANE JACOBS
Jane Jacobs was a famous urban activist and writer who lived from 1916-2006. She is best known for galvanizing New Yorkers to stop Robert Moses' plans for an expressway through the West Village. She believed in the power of individuals to influence their city. Today, her principles are represented in participatory planning approaches that have been embraced in communities around the world. Click here for an illustrated guide of Jane Jacobs' major ideas.