3,000+ Documents Added to MAS's Online Library
The Municipal Art Society is pleased to announce the release of an online catalog for the more than 3,000 books and reports contained in its Greenacre Reference Library collection.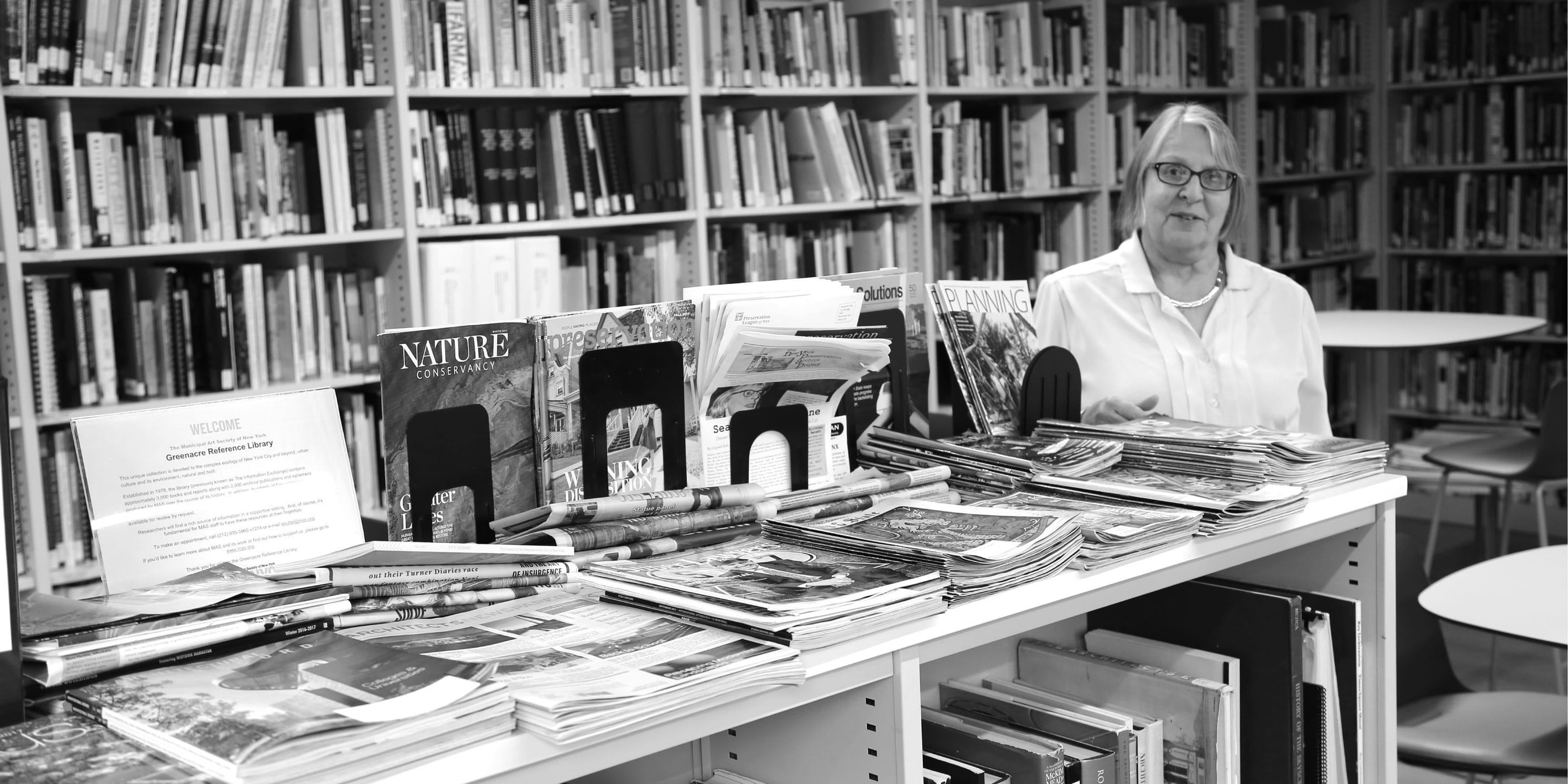 Devoted to the complex ecology of cities, urban culture, and the natural and built environment, the Greenacre Library was established in 1978 as The Information Exchange. Researchers will find a rich source of information in a supportive setting.
In addition to books, approximately 2,000 archival on paper publications and ephemera produced by MAS over the course of its history can be viewed in the library.
The library is free and open to the public by appointment, Monday through Friday during office hours. To schedule an appointment, please contact Erin Butler, at 212-935-3960 x1274 or ebutler@mas.org.
Sign up to stay informed.