Modifications to 60 Wall Street Must Be Halted
Landmark status should be determined before work proceeds
July 10, 2023
Patrick M. Kennell, Chair
Community Board #1 Land Use, Zoning & Economic Development Committee
The David Dinkins Manhattan Municipal Building
North, 1 Centre St # 2202
New York, NY 10007
RE: Proposed Modification of 60 Wall Street Covered Pedestrian Space:
Dear Chair Kennell and Committee Members:
We write to express concern about the proposed modifications to 60 Wall Street.
The first and most important concern is that this application is moving forward even though Landmarks Preservation Commission has determined that 60 Wall Street and its Covered Pedestrian Space (CPS) merit consideration as a landmark. If this modification were to be approved in its current timeframe, it would obviate the possibility of landmarking.
Download Testimony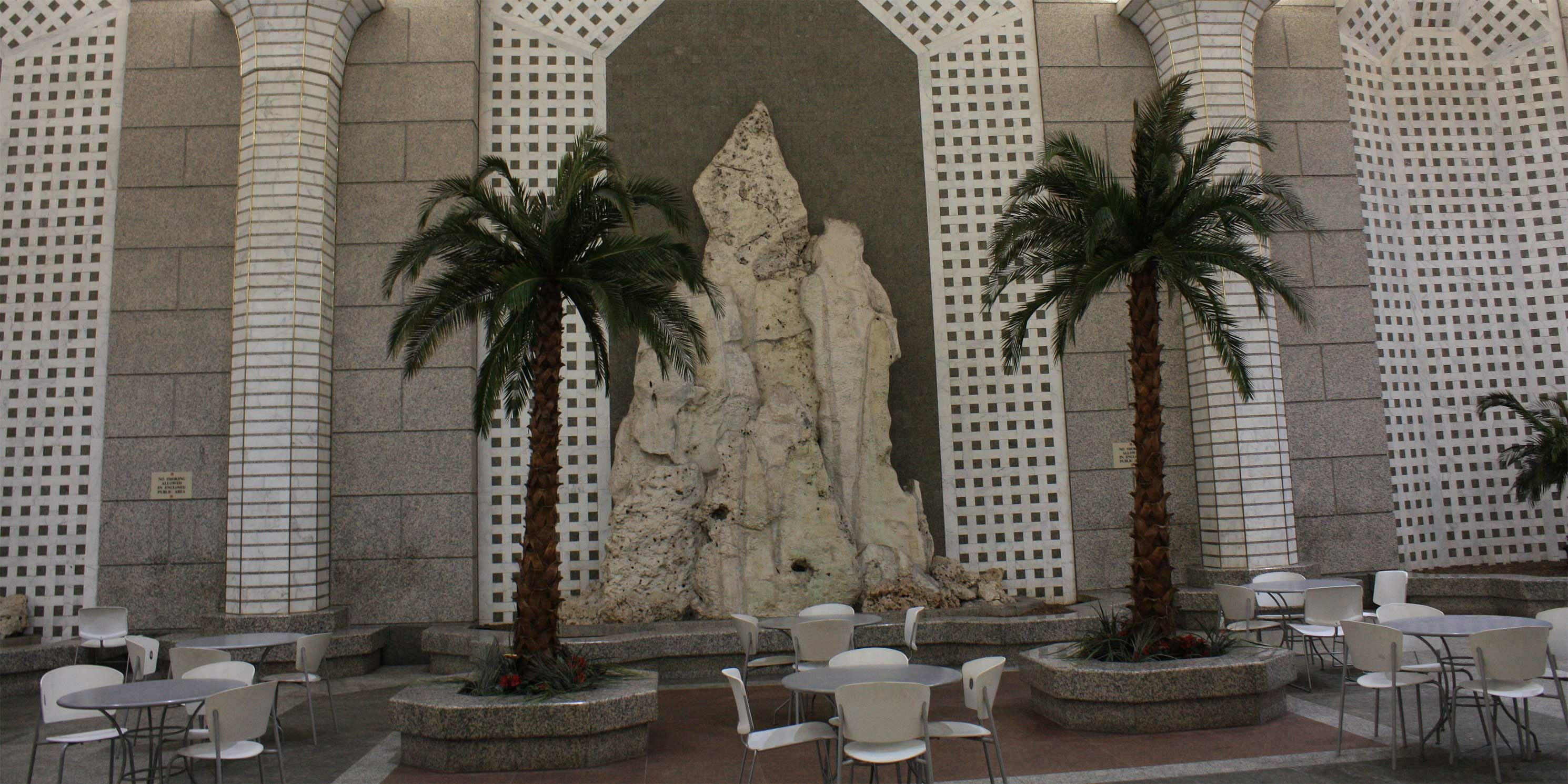 The second concern is that the modifications change the nature of the originally authorized CPS in ways that are in our view detrimental to the use of the space. It reduces the effective area of the CPS because of the way the subway access has been redesigned. Instead of an aspect of the space, it has become its dominate feature, taking up much of the western wall of the CPS. The previous entrance was clear but did not control the central position in the CPS.
In addition, the elimination of multiple small vendors in favor of a larger one means that the CPS tone will be set by that business, not by a group of smaller business. That single business also projects into the central circulation corridor of the CPS, creating more of a linear pedestrian corridor between it and the larger subway entrance. It is also unclear if any of the required store frontages along Pearl and Wall Streets will remain.
Lastly, overall, the new design for CPS reads more corporate than the current one does. We are concerned that this will be seen as less welcoming, diminishing its use as "sheltered space for the comfort and convenience of the general public" as required by ZR 74-853.
We appreciate the opportunity to share this written testimony with you today. Thank you for your consideration.
Your truly,

Elizabeth Goldstein
President, Municipal Art Society of New York
Sign up to stay informed.