MAS Testimony to the LPC Regarding the Ford Foundation
We ask that LPC guide the project team toward achieving the important goal of accessibility, while persisting in the excellent stewardship of this extraordinary landmark
April 19, 2016
The Ford Foundation's philanthropic mission is "to reduce poverty and injustice, strengthen democratic values, promote international cooperation, and advance human achievement." An icon from the moment of its completion in 1967, the organization's headquarters in New York became an individual landmark as soon as it was eligible. Written nearly 20 years ago, the designation report describes the unusual interior by Kevin Roche John Dinkeloo Associates: "It was the rare corporate client that would sacrifice so much rentable area, and turn so much over to a landscaped atrium. When asked why Ford did it, Roche replied "for no reason other than to make a public gesture."
Download Testimony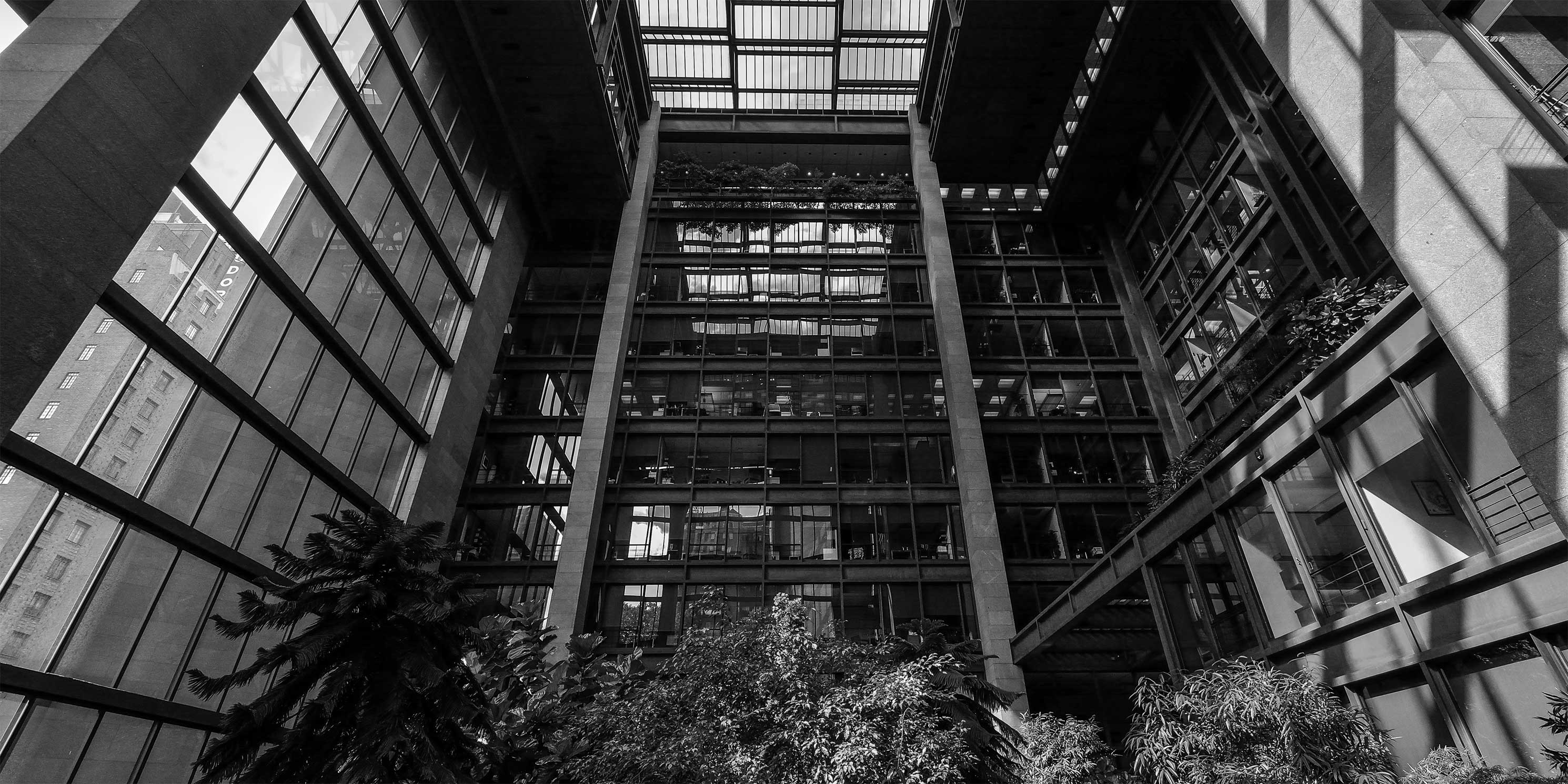 And so, the Municipal Art Society appreciates the purpose-built intention of this space, and the effort to further the Ford Foundation's mission through the proposal at hand.
The most significant intervention, and the most troubling for our Preservation Committee, is the wheelchair lift. First, the new walkway along the southern façade alters the relationship of the atrium softscape to the 42nd Street exterior. The lift itself has an enormous impact, though the material selection of cor-ten steel and clear glass seeks to minimize the intrusion. The slope of the granite retaining wall is a great improvement over the previous scheme presented to our Committee on April 1st. Similarly, the ramping of the northern path to expand the wheelchair accessible area is a positive move, though the stepped scheme of the garden, an important characteristic, is compromised.
We are also concerned about the removal of the planter at the 42nd Street entrance. This feature does not inhibit passage, and therefore its elimination seems an unnecessary interference with the landmark design. Likewise, it has been argued that all the existing and new entrances must accommodate a single 36-inch door with a 32-inch fixed sidelight, in order to reduce the number of stanchions required for automation of those doors. Again, this would appear to be avoidable, as the existing double doors can be automated or replaced in kind, and operated by a single stanchion. The fixed sidelight interrupts the rhythm of the curtain wall façade, and is not needed to achieve accessibility.
In sum, we very much appreciate the worthy charge of the Ford Foundation and its built expression in the atrium, this "public gesture." We ask that the Landmarks Preservation Commission guide the project team toward achieving the important goal of accessibility, while persisting in the excellent stewardship of this extraordinary landmark.
Sign up to stay informed.