"New New York" Plan Calls for a Director of the Public Realm
Statement by MAS President Elizabeth Goldstein
December 14, 2022 | New York, NY
The Municipal Art Society of New York issued the following statement from President Elizabeth Goldstein on the "New New York" plan released today:
"We applaud Governor Hochul and Mayor Adams for announcing this bold plan to reimagine New York City's public realm. We are thrilled that the plan includes a new Director of the Public Realm within City Hall, a position that is critical to ensuring this vision becomes reality.
The pandemic spurred innovation in how we use city streets and other public spaces and highlighted how crucial these places are to leading healthy lives and spurring economic growth. For too long, as Governor Hochul pointed out this morning, institutional barriers have prevented us from making progress in how we develop those spaces in an equitable way.
A Director of the Public Realm, who guides the collaboration of key agencies, is precisely the new approach that we need to break down those barriers. New Yorkers are ready to see these changes in our public spaces. The Director of Public Realm is essential to making sure this reimagining is swift, efficient, comprehensive, and equitable.
The Municipal Art Society has been a leader in the public discussion on this topic with two reports, "A Champion for the Public Realm" and "Blueprint for Public Realm Leadership," which outline how a Director of the Public Realm would improve public health outcomes, spur economic growth, and promote government efficiency in New York City."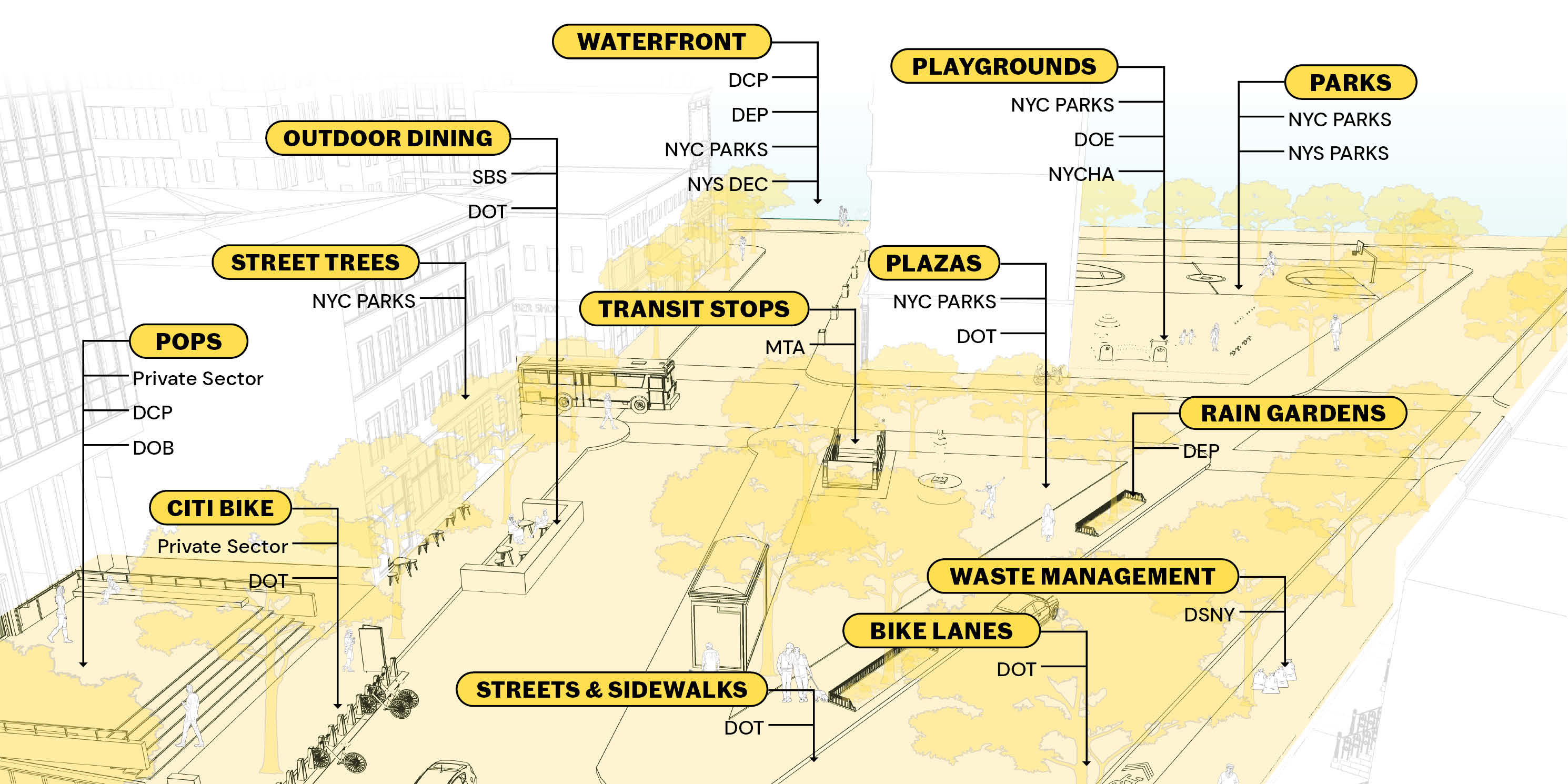 About the Municipal Art Society of New York
The Municipal Art Society of New York (MAS) lifts up the voices of the people in the debates that shape New York's built environment and leads the way toward a more livable city from sidewalk to skyline. MAS envisions a future in which all New Yorkers share in the richness of city life—where growth is balanced, character endures, and a resilient future is secured. Over more than 125 years of history, our advocacy efforts have led to the creation of the New York City Planning Commission, Public Design Commission, Landmarks Preservation Commission, and the Tribute in Light; the preservation of Grand Central Terminal, the lights of Times Square, and the Garment District; the conservation of more than 50 works of public art; and the founding of such civic organizations as the Public Art Fund, the New York Landmarks Conservancy, P.S. 1, the Historic Districts Council, the Park Avenue Armory Conservancy, and the Waterfront Alliance.
Sign up to stay informed.