Our Lady of Guadalupe Belongs on LPC Calendar
Letter to Landmarks Preservation Commission Chair Sarah Carroll
October 17, 2023
Hon. Chair Sarah Carroll
Landmarks Preservation Commission
1 Centre Street, 9th floor
New York, NY 10007
Re: Our Lady of Guadalupe Church, 229-231 West 14th Street, Manhattan
Dear Chair Carroll,
The Municipal Art Society of New York (MAS) writes in response to the Landmarks Preservation Commission (LPC) decision regarding the Request for Evaluation of Our Lady of Guadalupe Church (229-231 West 14th Street).
MAS is concerned with LPC's decision not to calendar the endangered Our Lady of Guadalupe Church. Potential erasure of this architecturally and historically significant building would be a critical loss to New York's impressive and meaningful cultural landscape. As New York City's first church for a Spanish-speaking congregation, Our Lady of Guadalupe's presence on West 14th Street for 121 years is a powerful historical marker to the city's Hispanic and Latino population and to the legacy of the former Little Spain neighborhood, which anchored Latin American communities across the city.
Download Testimony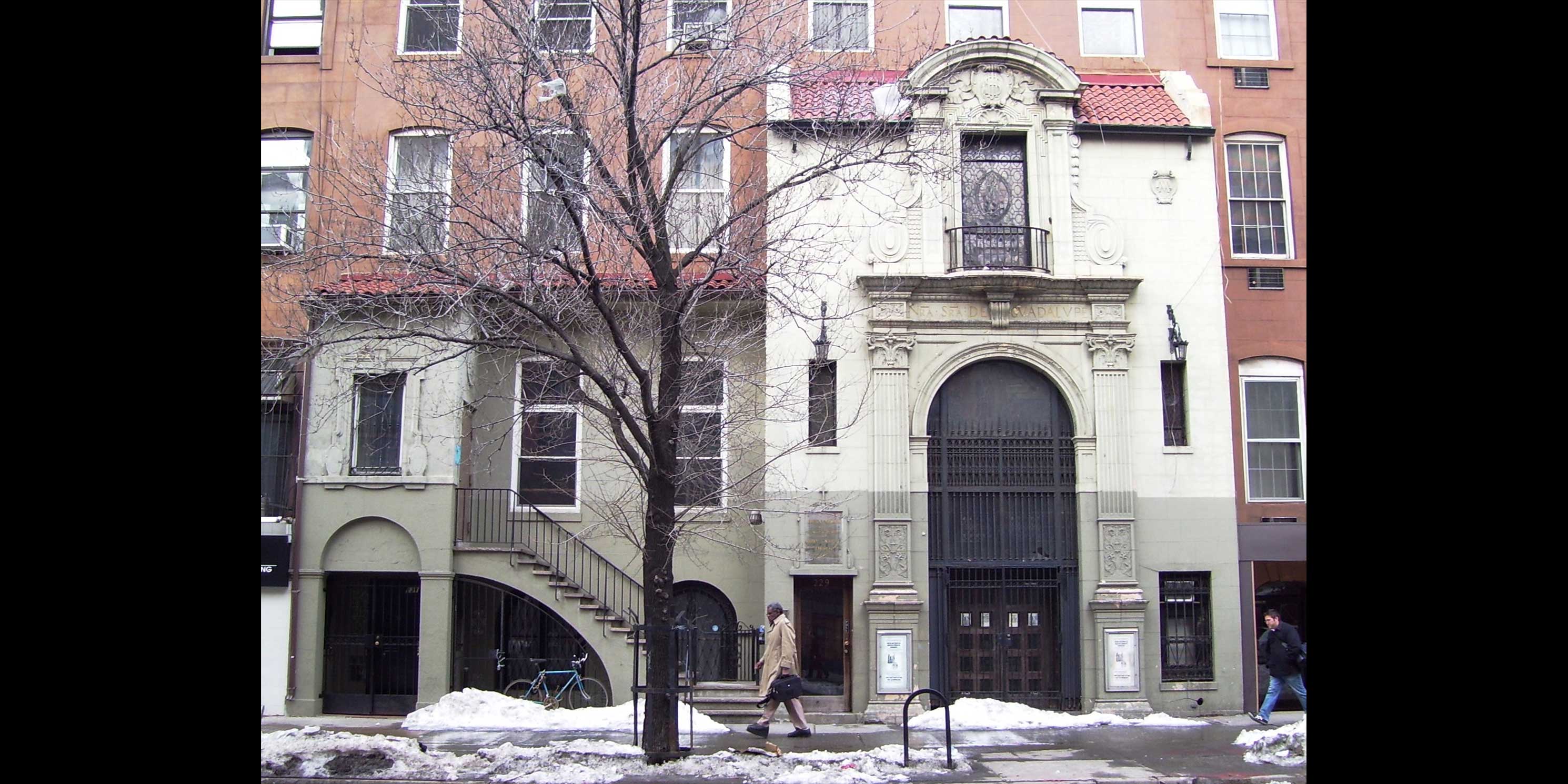 MAS commends LPC's Equity Framework, a commitment to diversity and inclusion in preserving places significant to underrepresented histories. When Our Lady of Guadalupe Church opened in 1902, the city's Spanish-speaking population was around 45,000 people. Today, nearly 30% of city residents claim Hispanic and Latino descent, yet only less than 1% of New York City individual landmark designations are specific to recognizing Hispanic and Latino history.
LPC's recent designations of altered structures for their cultural and historic significance alone have made an urgent contribution to the city's heritage. These designations reinforce the importance of underrepresented histories to New Yorkers today.
MAS disagrees with LPC's finding that the church does not possess a strong enough association with a specific community. Our Lady of Guadalupe Church served New York City's Spanish-speaking population for generations as a religious center, holding services until the 2000s. The church welcomed worshippers of other backgrounds into the sanctuary, but this inclusion does not diminish the critical significance of the church to the Hispanic and Latino community.
While having had some minor facade alterations, the unique church retains its Spanish Baroque-style entrance, a 1921 addition by noted architect Gustave Steinback. The structure has remained an important visual landmark on West 14th Street. The building has been featured in every AIA Guide to New York City since 1979 and is also eligible for the State and National Register of Historic Places.
MAS stands beside Village Preservation, the City Club of New York, the Hispanic Museum and Library, the Center for Puerto Rican Studies at Hunter College, La Nacional Spanish Benevolent Society, Consulate General of Spain in New York, City Lore and Place Matters, the Preservation League of New York State, the New York Landmarks Conservancy, the Historic Districts Council, Save Chelsea, Manhattan Community Board 4, and the many local elected officials and individuals who have expressed the enormous architectural, historical, and cultural significance of the Our Lady of Guadalupe Church.
MAS respectfully asks that LPC reconsider the evaluation of Our Lady of Guadalupe Church and its impact on the history and culture of New York City.
Sincerely,

Elizabeth Goldstein
President, Municipal Art Society of New York
Sign up to stay informed.