Please Meet Elizabeth Goldstein
MAS welcomes Elizabeth Goldstein as MAS President
December 30, 2016
Dear Friends of MAS,
We want to share some important information about the future of this extraordinary organization and its essential role fighting for the responsible growth of New York City. The Board believes it is fundamentally important that we continue to strengthen MAS' position as a central player in shaping this city's future. MAS will continue to be an advocate for all those who love New York and understand that the pursuit of great design, preservation and livability requires both vigilance and action.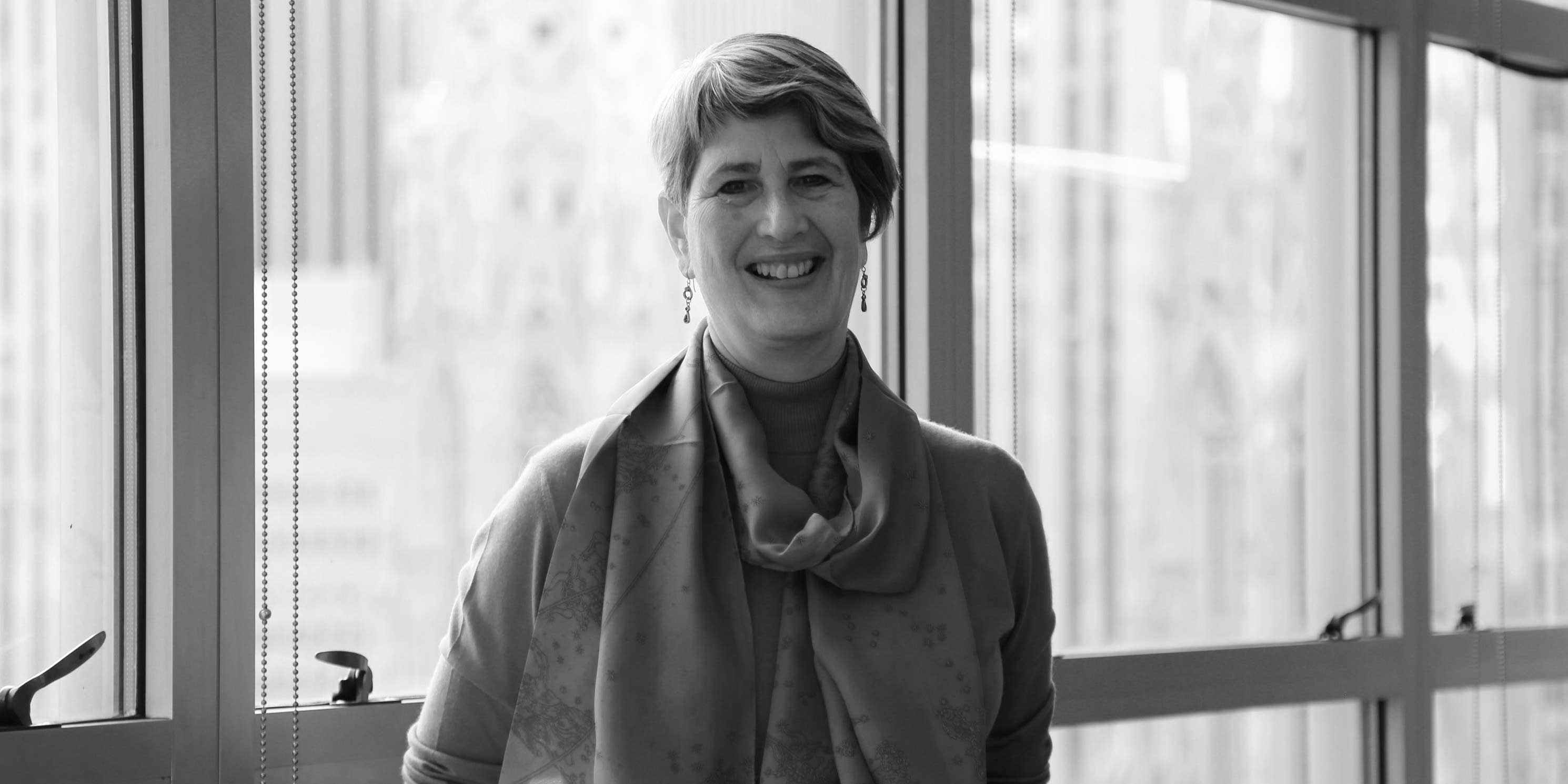 Elizabeth Goldstein, nationally-known as a tenacious and remarkably effective advocate for parks, open spaces and historic preservation with deep roots here in New York, will become the next president of MAS.
Elizabeth will assume her new role in February, following a brief transition period that will be overseen by our CFO, Bob Libbey. Elizabeth's appointment was approved at a meeting of current board members and emeriti yesterday.
Elizabeth grew up in the Soundview neighborhood in the Bronx and was a central player in New York's parks, recreation and historic preservation sector for more than a decade. She served as director of planning for the City's Department of Parks and Recreation, and later as New York City regional director of the State Office of Parks, Recreation and Historic Preservation, where she oversaw the start-up of Riverbank State Park and served on the panel that developed the public-private land use plan for Hudson River Park.
Following a move to the West Coast, for the last 12 years Elizabeth has been the president of the California State Parks Foundation (CSPF), an independent organization dedicated to protecting, enhancing and advocating for California's 279 state parks. The Foundation is tasked with building awareness about the parks system and its needs—with special focus on legislative and policy advocacy—and raising private funds for state parks projects in partnership with non-profit organizations that support the system. Elizabeth raised nearly $20 million for key capital projects, lobbied the California legislature to secure $90 million in deferred maintenance funding, and built and led coalitions that prevented closures of state parks and turned back incursions like energy lines and toll roads into state parks. Under her leadership, the Foundation dramatically increased its membership and doubled its operating budget.
Prior to her role at CSPF, Elizabeth managed San Francisco's 5,400-acre recreation and park system and initiated and executed a $400 million capital plan. That followed a tenure as the director of the National Trust for Historic Preservation's Western Regional Office, where she managed National Trust programs in California, in addition to eight other states and two U.S. territories.
The Board believes Elizabeth's extensive experience as a passionate and forceful advocate, as well as a results-oriented executive and successful fund-raiser, make her an exceptional choice to lead MAS forward.
We are very proud of the work the MAS staff has done over the past year to position MAS for success in its upcoming 125th anniversary year and beyond.
As we look ahead to the future, we want to take the opportunity on behalf of the Board to thank you for your ongoing support of MAS and its advocacy on behalf of all New Yorkers, working to ensure a vital future for this great city.
We could not do this important work without you.
All the best in the New Year.
On behalf of the Board of Trustees of The Municipal Art Society of New York,
Frederick Iseman, Chairman of the Board
Christy MacLear, Chair, Executive Committee of the Board
Sign up to stay informed.