President's Letter, January 2018
Monthly observations and insights from MAS President Elizabeth Goldstein
January 30, 2018
We have been getting lots of letters of concern about the closing of Lincoln Plaza Cinema. (Thank you, by the way!) And I share your sorrow. I have been going to Lincoln Plaza Cinema for many decades to see films both sacred and profane. It has been the platform for the considerable curatorial talent of Dan and Toby Talbot, who have owned four theaters in New York City since the sixties and have come to be known as arbiters of great art films from around the world.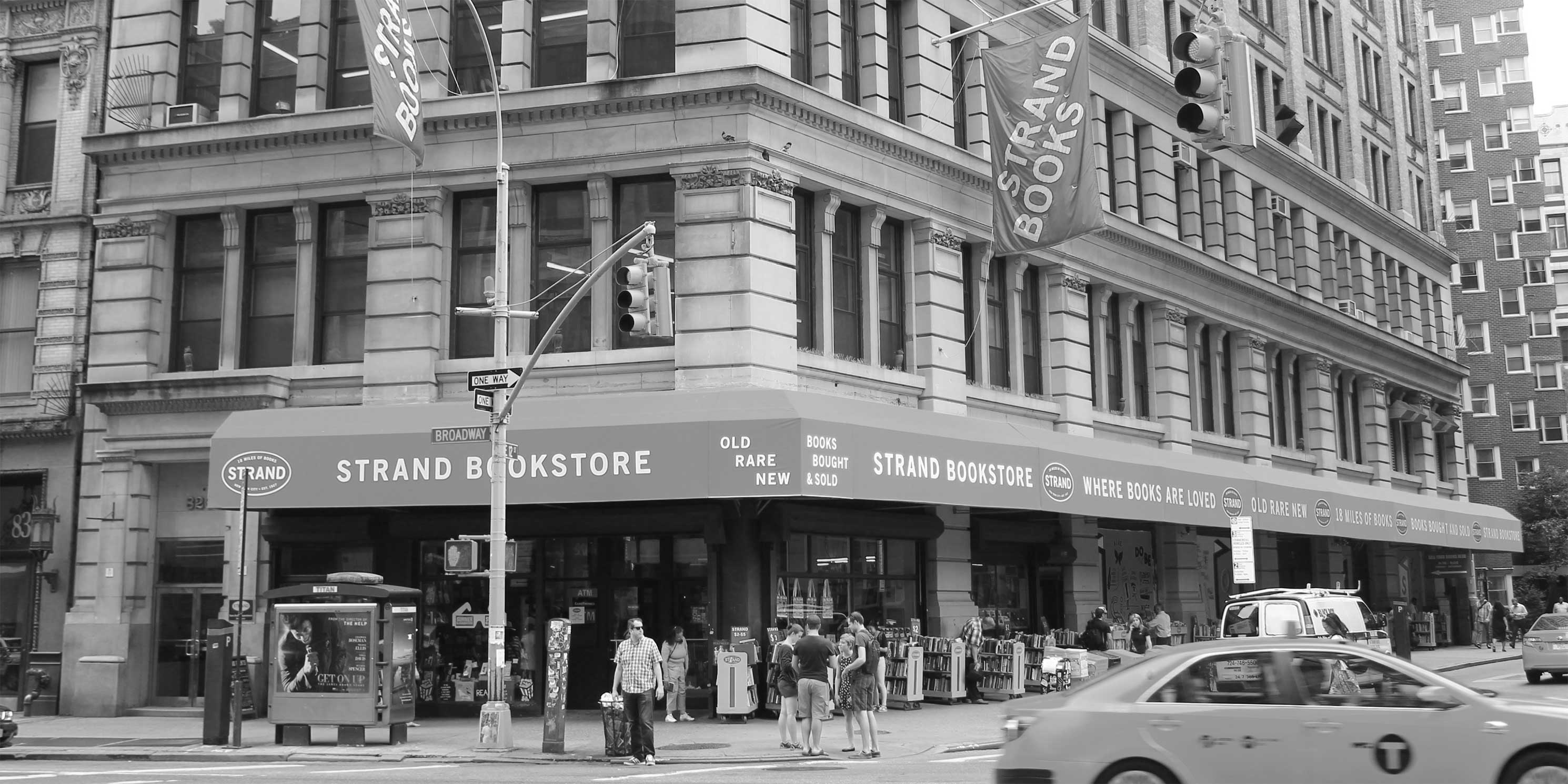 Lincoln Plaza Cinema opened in 1981 and is located mostly below ground level in a building on Broadway in the West 60s. The Talbots tried to renegotiate the lease but to no avail. The owner, Milstein Properties, claim they must make structural improvements to the plaza requiring the theater below to be vacant, and intend to reopen it once the repairs are completed. However, as the news about the closure emerged, Dan Talbot passed away, casting more shadow on the uncertain future.
Meanwhile, I was struck by the loss of another great New York City business owner, Fred Bass, who passed away just four days after Dan Talbot. The Strand Bookstore shares an equally passionate constituency in another rapidly changing field of business.
Fred Bass took over the Strand from his father at a time when it was one of many bookstores in the neighborhood south of Union Square. Most of the rest have vanished, many before the mega chain stores threatened them, and long before Amazon was a twinkle in Jeff Bezos's eye. The Strand has not merely survived, but thrived, growing by almost 7% a year. Bass bought the Strand building in 1996, which you have to believe is a major factor in its success. However, Fred and his daughter Nancy, have also done everything from early branded merchandise to small spinoff locations to a special events space.
It is hard to draw conclusions about what factors here are the most important. The closure of Lincoln Plaza Cinema is surrounded by reinforcing, and contradictory indications. The Landmark Theatres is closing Sunshine Cinema on the Lower East Side, amid similar outcry, while they are building a new eight-screen theater on West 57th Street. In Brooklyn, Alamo Draft House and the Nitehawk seem to be going strong. At the same time, many of us still mourn the loss of the Rizzoli Bookstore, while Fort Greene's Greenlight Bookstore just opened its second location in Prospect-Lefferts Gardens.
Lincoln Plaza Cinema and the Strand Bookstore feel vital because they are personality driven. They are unique projects that have a character totally their own. The level of creativity and commitment to persevere in a market that is against them is clearly a major factor here too. A New Yorker's ability to make it in the city has a little bit to do with grit and a lot to do with character. I think these stories about great New York businesses prove that is true for them too.

Elizabeth Goldstein
President
The Municipal Art Society of New York
Sign up to stay informed.