The Re-Opening of Pavilion Featuring East River Roundabout
Public monument by artist Alice Aycock to be celebrated
April 18, 2018
Media Advisory
Event is open to press
On Sunday, April 29, the Friends of the East River Esplanade (60th-120th Streets) will celebrate the newly reopened public pavilion with Alice Aycock's acclaimed work, East River Roundabout, as its focal point. The spring afternoon festivities will feature live music, dancing, crafts and activities for children, and free ice cream.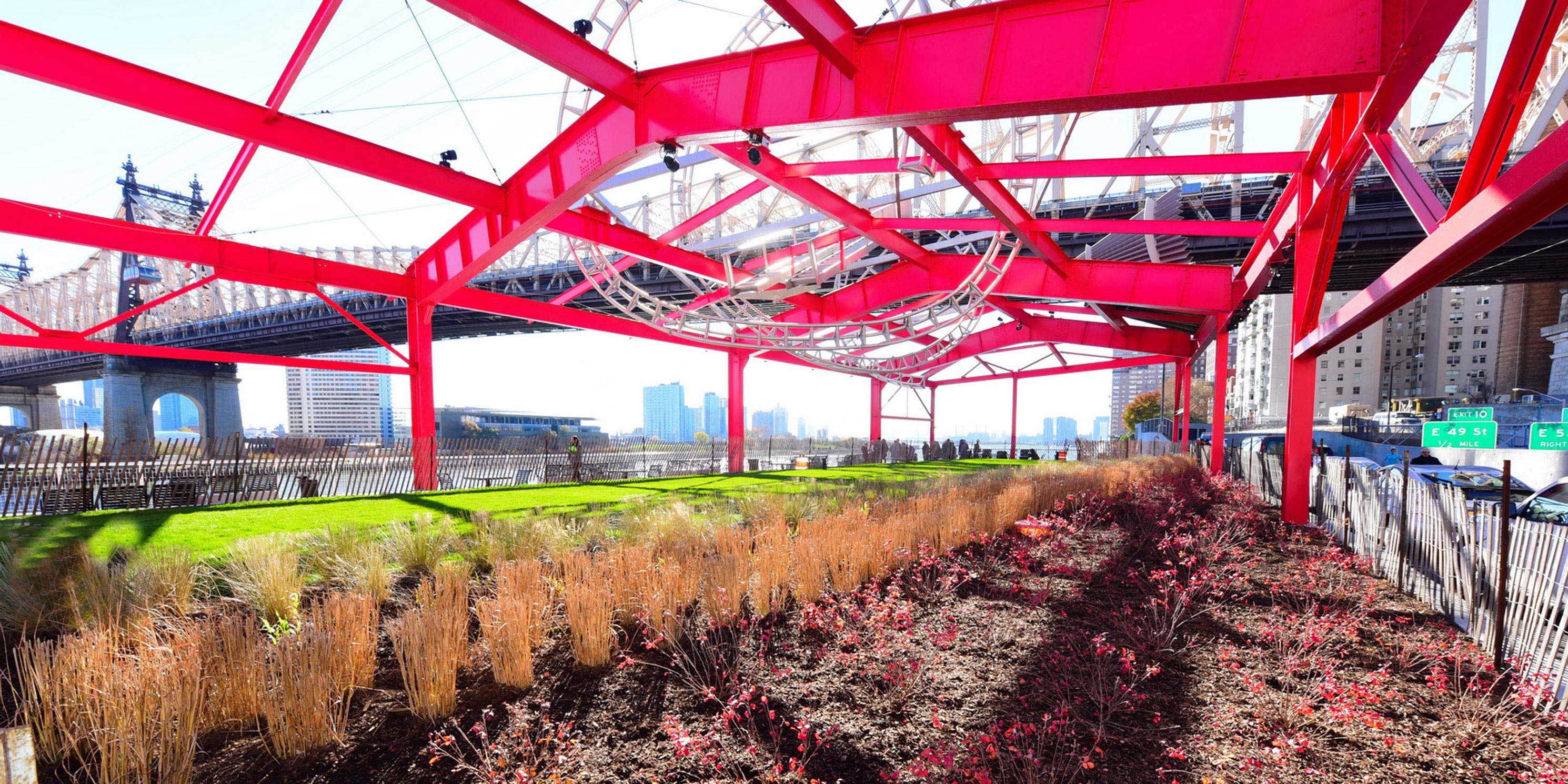 The newly renovated Andrew Haswell Green Park under Roundabout features a large lawn with shrubbery surrounded by seating and chess and checker tables. The park itself serves as a frame to Aycock's awe-inspiring work, creating an ideal venue for people to experience the monumental sculpture with a backdrop of river views, passing boats, and sunshine. The site, a former heliport, was reclaimed as public space by a grassroots advocacy campaign led by the East River Waterfront Conservancy and Aycock was selected to transform and activate the new pavilion.
The Municipal Art Society's Adopt-A-Monument program is the custodian for private funds raised to maintain the sculpture and managed its full-scale conservation in 2014. For more information on the artwork, visit https://www.mas.org/news/monument-of-the-month-roundabout/
Who: Friends of the East River Esplanade (60th-120th Streets), the Municipal Art Society of New York, and local electeds (Assembly Member Rebecca Seawright and Council Member Ben Kallos and Keith Powers)
What: Celebration of East River Roundabout and reopened Andrew Haswell Green Park
Where: Andrew Haswell Green Park, 60th Street and the East River Waterfront Esplanade, Manhattan
When: Sunday, April 29, 2018, 1:00-4:00 PM (speaking program: 2:00 PM)
Please register via email to Jennifer Ratner, eastriveresplanade@gmail.com
Sign up to stay informed.