Closer LOOK: Artist Rights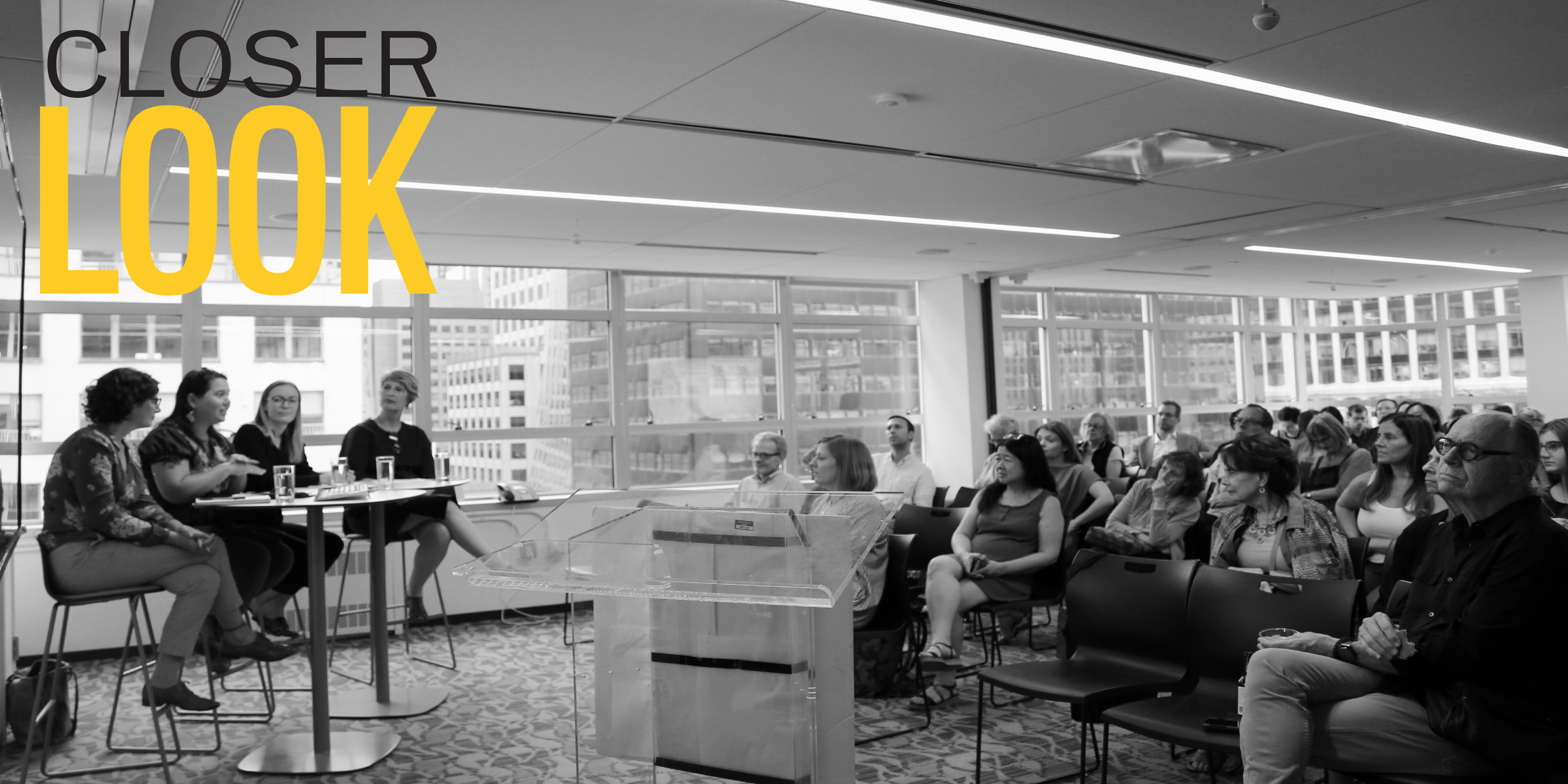 Speaker Details:
Elizabeth Goldstein, President, MAS (Moderator)
Elizabeth Goldstein joined MAS as its President in February 2017. Elizabeth has an extensive background in parks and historic preservation advocacy and management. Throughout her career, Elizabeth has worked to insure transparent public engagement in civic decisions of consequence to public space and the heritage of key places across the United States. Prior to returning to her NYC roots, Elizabeth was most recently the President of the California State Parks Foundation from 2004 to 2016. Prior to that she was the General Manager of the San Francisco Recreation and Parks Department (1999 to 2004), and the Western Director of the National Trust for Historic Preservation (1994-1999). Her work in parks includes the New York City Regional Director of the New York State Office of Parks, Recreation and Historic Preservation (1989-1994), the Director of Planning for the New York City Park Department (1986-1989) and the Chief of Staff of the Manhattan Borough Office of NYC Parks. Elizabeth graduated from Beloit College. Elizabeth is a past Co-Chair of the City Parks Alliance and board member of numerous non-profit boards.
Carey Clark, Visual Arts Director, THE POINT CDC
Carey Clark is a painter and a graduate of The Rhode Island School of Design. Her attraction to public art led to her first experience in the field in 1990. Commissioned by the NYC Metropolitan Transit Authority for their inaugural public arts project, Creative Stations, Clark worked with 15 young artists from the South Bronx to make 200 running feet of murals at Yankee Stadium Subway Station. This work led to her current position as Visual Arts Director for THE POINT C.D.C. in Hunts Point in the South Bronx. Being the leader of THE POINT's public art initiative, Village of Murals, she has produced over 40 projects that include murals, public art, and community engagement. The guiding curatorial principle is that artists and their vision provide the best inspiration for social and environmental justice. THE POINT is an assets-based community arts center that combines Public Art Actions and Arts Education with Community Development — THROUGH THE LENS OF EQUITY. These points of entry are the basis of a theory of change that has instilled a belief in the power of art to transform and affect change through emotion, beauty and the imagination.
Wilfredo "Bio" Feliciano, Artist and Co-Founding Member of Tats Cru
Wilfredo "Bio" Feliciano started his artistic career in the early eighties at the height of the New York City subway graffiti movement. Thirty years later he is considered to be one of the top stylists or letter masters throughout the movement worldwide. Known for his many letter styles, complex and intricate wild styles, as well as his explosive use of colors, Bio is known as a true master of New York style painting. He is also a founding member of the world famous art collective known as Tats Cru "The Mural Kings", originally known as TAT Cru and founded by Brim, Mack and Bio in the eighties. Tats Cru continues to be a major force in the advancement of graffiti art both commercially and artistically, with current active members also including Hector "Nicer" Nazario and Sotero "Bg183" Ortiz.
RJ Rushmore, Public Art Critic, Co-Curator, Art in Ad Places
RJ Rushmore has been involved in contemporary art as a writer, curator, photographer, and arts administrator since 2008. With a focus on street art, graffiti, and public art, RJ facilitates and promotes catalytic and ambitious art in a range of settings. He founded the street art blog Vandalog and has worked at public art organizations including The L.I.S.A. Project NYC, Mural Arts Philadelphia, and Creative Time. RJ's curatorial projects include the exhibition ALL BIG LETTERS at Haverford College's Cantor Fitzgerald Gallery, the We The People mural series for Mural Arts Philadelphia, and the culture jamming campaign Art in Ad Places. Currently, RJ is pursuing a Master's in Business Administration at New York University while continuing to co-curate Art in Ad Places.
Sergio Muñoz Sarmiento, The Law Office of Sergio Muñoz Sarmiento and The Art & Law Program
Sergio Muñoz Sarmiento's is an art lawyer with a primary focus on copyright, rights of publicity, moral rights, contracts, commissions, and freedom of expression. He has lectured and taught on art law matters in a wide range of institutions, including Harvard University, Cornell Law School, Yale Law School, Yale School of Architecture, and Columbia Law School, and published art and law essays in the Cornell Journal of Law and Public Policy, Texas A&M Law Review, Yale Journal of Law and the Humanities, Perspecta: The Yale Journal of Architecture, Unbound: Harvard Journal of the Legal Left, and The New York Times. He received his BA in Art from the University of Texas-El Paso and an MFA in Art from the California Institute of the Arts, and received his J.D. from Cornell Law School. In 2010, Sarmiento founded the The Art & Law Program, a think-tank with a philosophical focus on the effects of law on cultural production and reception. He currently maintains a private art law practice in New York and Texas.