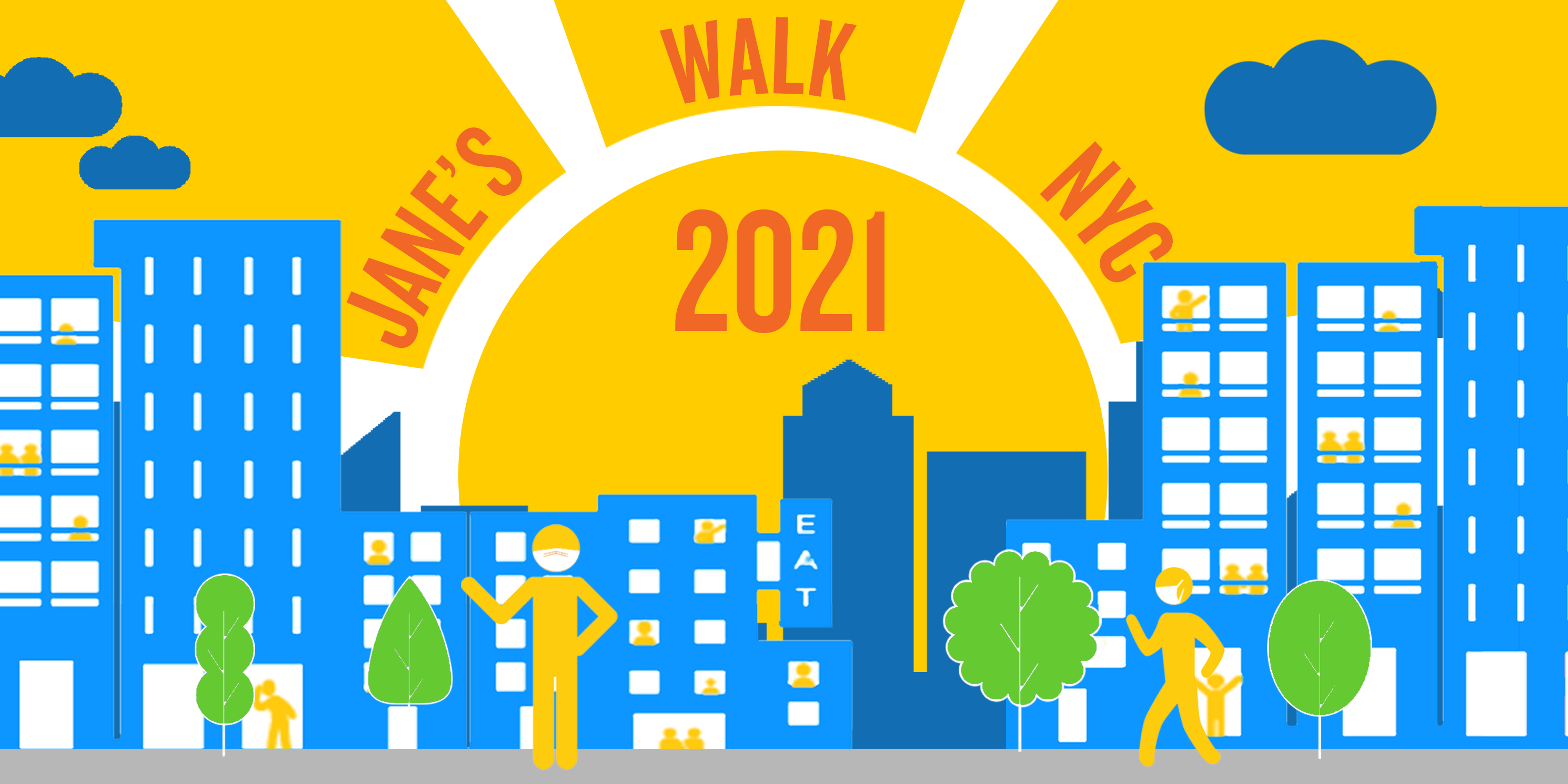 Trainings and Recordings
Jane's Walk NYC 2021 Orientation
Thursday, March 4, 5 PM
On March 4, the Jane's Walk NYC team shared more details on the 2021 festival, including tips for planning your "walk"! Whether you are a long-time walk leader or are new to the celebration, this orientation covered: a background on the Jane's Walk festival, examples of virtual and self-guided live and on-demand formats for creating a Jane's Walk, instructions on the submission process, how the Jane's Walk website will function differently this year, and resources and ways to connect with the Jane's Walk NYC community. View the Orientation recording here!
Tips for Leading a Live Virtual Jane's Walk on Zoom or Social Media
Tuesday, March 16, 5 PM
Are you thinking of leading a live virtual Jane's Walk activity but would like some help to understand how best to do this on Zoom or social media? Perhaps you are seeking some tips on the basic functions of these platforms, or ways to engage your audience through their various features? On March 16, the Jane's Walk NYC team and MAS Urbanist Leadership Council Member and digital strategist, Cristiana Peña, shared an overview of how you can use these technologies to produce and lead a fun virtual walk. View the recording of this training here!
More Information and Resources
What is Jane's Walk
Jane's Walk was founded to celebrate the life and legacy of urban activist, Jane Jacobs, who believed in the power of individuals to influence their city. It now takes place in more than 200 cities worldwide during the first weekend in May each year, with Jane's Walk NYC, presented by the Municipal Art Society of New York, as the largest of these festivals. What started as a handful of walks in 2011 has since grown into a weekend of collective neighborhood storytelling featuring hundreds of walks online and across all five boroughs (this year, the festival will run for a full week!)
Who was Jane Jacobs?
Jane Jacobs was a famous urban activist and writer who lived from 1916-2006. She is best known for galvanizing New Yorkers to stop Robert Moses' plans for an expressway through the West Village. She believed in the power of individuals to influence their city. Today, her principles are represented in participatory planning approaches that have been embraced in communities around the world. Click here for an illustrated guide of Jane Jacobs' major ideas.
Want to Learn More?
Walk themes and formats run the gamut, from history of activism in the South Bronx to an exploration of local cuisine in Flushing, Queens. Each walk provides a unique snapshot of New York City and the opportunity to celebrate its vibrant past, present, and future.
You can view the full roster of 2018-2020 Jane's Walks at the links below, demonstrating the diversity of topics, formats, and locations.
Resources
Questions?
The Jane's Walk NYC team is here to help. Contact us at janeswalknyc@mas.org.