MASterworks Explorations: Biking Brooklyn with the NYC Open Streets Team
Specially Recognized by the 2021 MASterworks Awards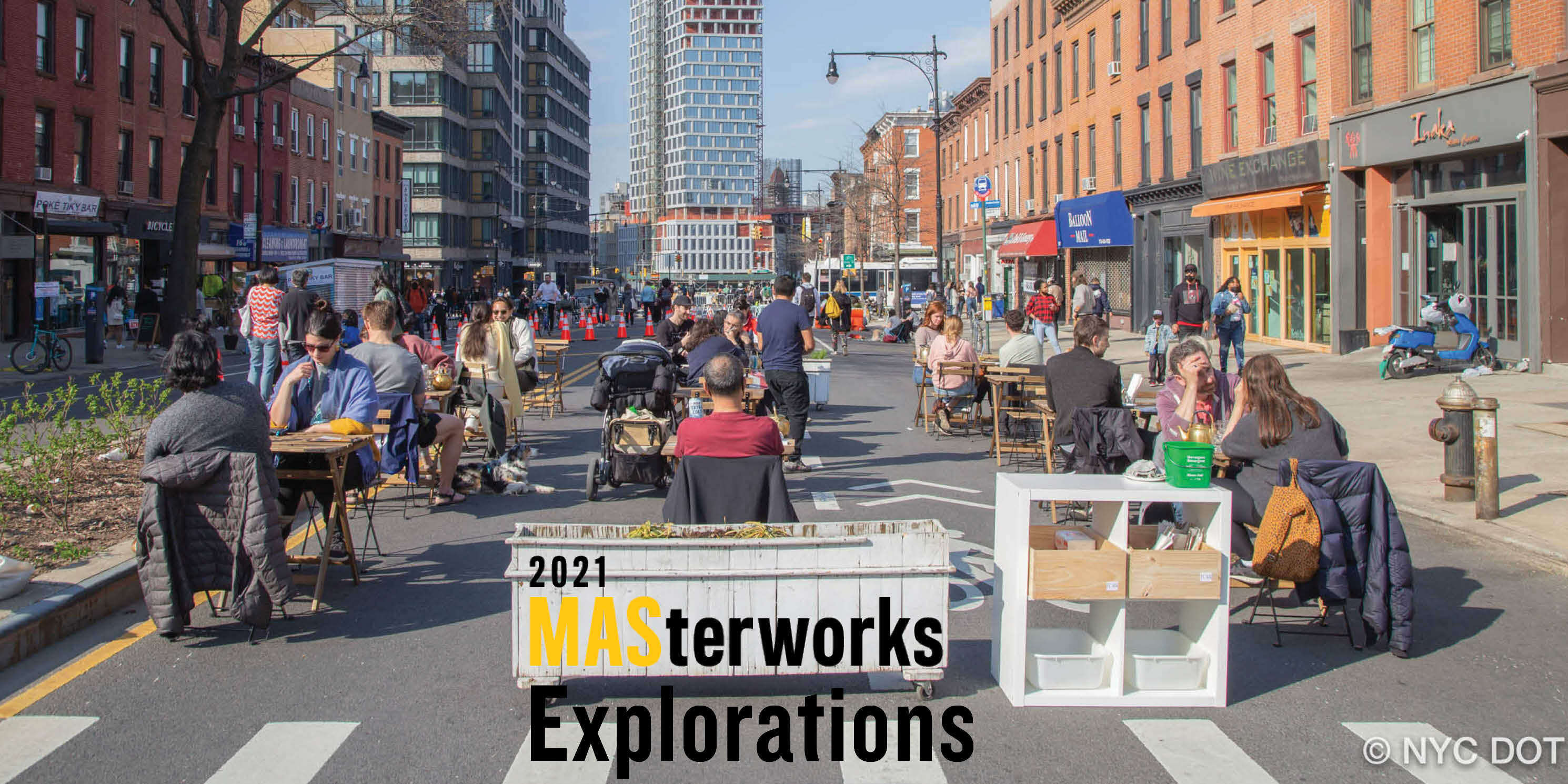 COVID Safety Guidelines:
This program is limited to 20 attendees. As the program may bring individuals into close proximity with each other, we therefore ask that all attendees wear masks during the visit, regardless of vaccination status. Your guide and fellow participants will thank you for your cooperation. Should the group happen to venture indoors, masks and/or proof of vaccination may be required, so please be prepared to have both with you. For more information about coronavirus and a guide on how to stay safe, please visit http://nyc.gov/coronavirus.
About the MASterworks Awards:
Established in 2001, the MASterworks Awards pay tribute each year to projects that make a significant contribution to New York City's built environment. Awards are presented in the following categories:
Best New Building for outstanding architectural design
Best Urban Landscape for a new or revitalized open space that contributes to livability and resilience
Best Restoration for a project that expertly enhances the original qualities of a significant historic building or structure
Best Adaptive Reuse for a project that demonstrates exceptional creativity in adaptive reuse of an existing building or structure
Best New Infrastructure for distinctive design in public service projects
Best New Urban Amenity for an addition to the built environment that contributes to a more livable city.
2021 MASterworks Jury:
Justin Davidson | Architecture and Classical Music Critic, New York Magazine
Lisa Switkin, FAAR, ASLA | Senior Principal, James Corner Field Operations
Calvin Tsao, FAIA, FAAR | Principal, Tsao & McKown Architects & MAS Board of Directors
Weston Walker, AIA, LEED AP | Design Principal and Partner, Studio Gang
Vicki Weiner | Adjunct Associate Professor and Academic Coordinator of Historic Preservation, Pratt Institute
Questions?
We're here to help! Contact events@mas.org.