"Person Place Thing" with Darren Walker
Join Randy Cohen's live show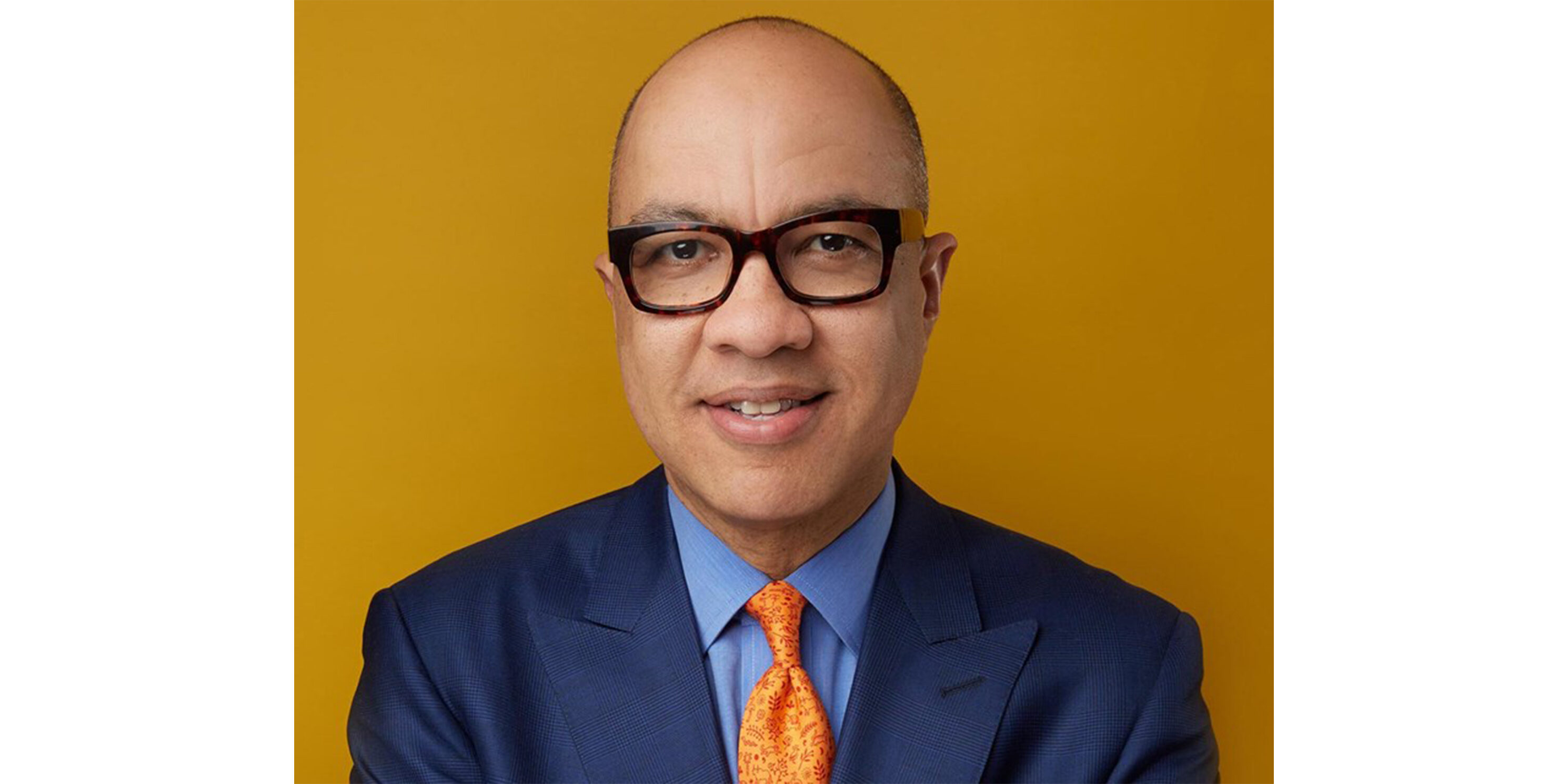 About the Speakers
Darren Walker
President of the Ford Foundation
Darren Walker is president of the Ford Foundation, a $16 billion international social justice philanthropy with offices in the United States and ten regions around the globe. He chaired the philanthropy committee that brought a resolution to the city of Detroit's historic bankruptcy. Under his leadership, the Ford Foundation became the first non-profit in US history to issue a $1 billion desi/gnated social bond in US capital markets for proceeds to strengthen and stabilize non-profit organizations in the wake of COVID-19.
Before joining Ford, Darren was vice president at the Rockefeller Foundation, overseeing global and domestic programs including the Rebuild New Orleans initiative after Hurricane Katrina. In the 1990s, as COO of the Abyssinian Development Corporation—Harlem's largest community development organization—he led a comprehensive revitalization strategy, including building over 1,000 units of affordable housing and the first major commercial development in Harlem since the 1960s. Earlier, he had a decade-long career in international law and finance at Cleary Gottlieb Steen & Hamilton and UBS.
Darren co-chairs New York City's Mayoral Advisory Commission on City Art, Monuments, and Markers, and serves on The Independent Commission on New York City Criminal Justice and Incarceration Reform and the UN International Labour Organization Global Commission on the Future of Work. He co-founded both the US Impact Investing Alliance and the Presidents' Council on Disability Inclusion in Philanthropy and is a founding member of the Board Diversity Action Alliance. He serves on many boards, including Lincoln Center for the Performing Arts, the National Gallery of Art, Carnegie Hall, the High Line, the Committee to Protect Journalists, and the Smithsonian National Museum of African American History & Culture. In the summer of 2020, he was appointed to the boards of Block, Inc. and Ralph Lauren. He is a member of the Council on Foreign Relations, the American Academy of Arts and Sciences, the American Philosophical Society and is the recipient of 16 honorary degrees and university awards, including Harvard University's W.E.B. Du Bois Medal. In 2022, he was awarded commander of France's Order of Arts and Letters, the nation's highest cultural honor, for his work as a benefactor of the arts. He was also appointed by Her Majesty, Queen Elizabeth II to the Order of the British Empire for services to UK/US relations.
Educated exclusively in public schools, Darren was a member of the first class of Head Start in 1965 and received his bachelor's and law degrees from The University of Texas at Austin, which in 2009 recognized him with its Distinguished Alumnus Award—its highest alumni honor. He has been included on numerous leadership lists, including TIME's annual 100 Most Influential People in the World, Rolling Stone's 25 People Shaping the Future, Fast Company's Most Creative People in Business, Ebony's Power 100, and Out magazine's Power 50. Most recently, Darren was named Wall Street Journal's 2020 Philanthropy Innovator.
Randy Cohen
Host of "Person Place Thing"
Randy Cohen's first professional work was writing humor pieces, essays, and stories for newspapers and magazines (The New Yorker, Harpers, The Atlantic, Young Love Comics). His first television work was writing for Late Night With David Letterman, for which he won three Emmy awards. His fourth Emmy was for his work on Michael Moore's TV Nation. He received a fifth Emmy as a result of a clerical error, and he kept it. For twelve years he wrote "The Ethicist," a weekly column for The New York Times Magazine. His most recent book, Be Good: How to Navigate the Ethics of Everything, was published by Chronicle. Learn more about Person Place Thing, and listen to past episodes here.
Questions?
We're here to help! Contact us at events@mas.org.
Produced in Partnership with