Towards Comprehensive Planning
Global Cities in Conversation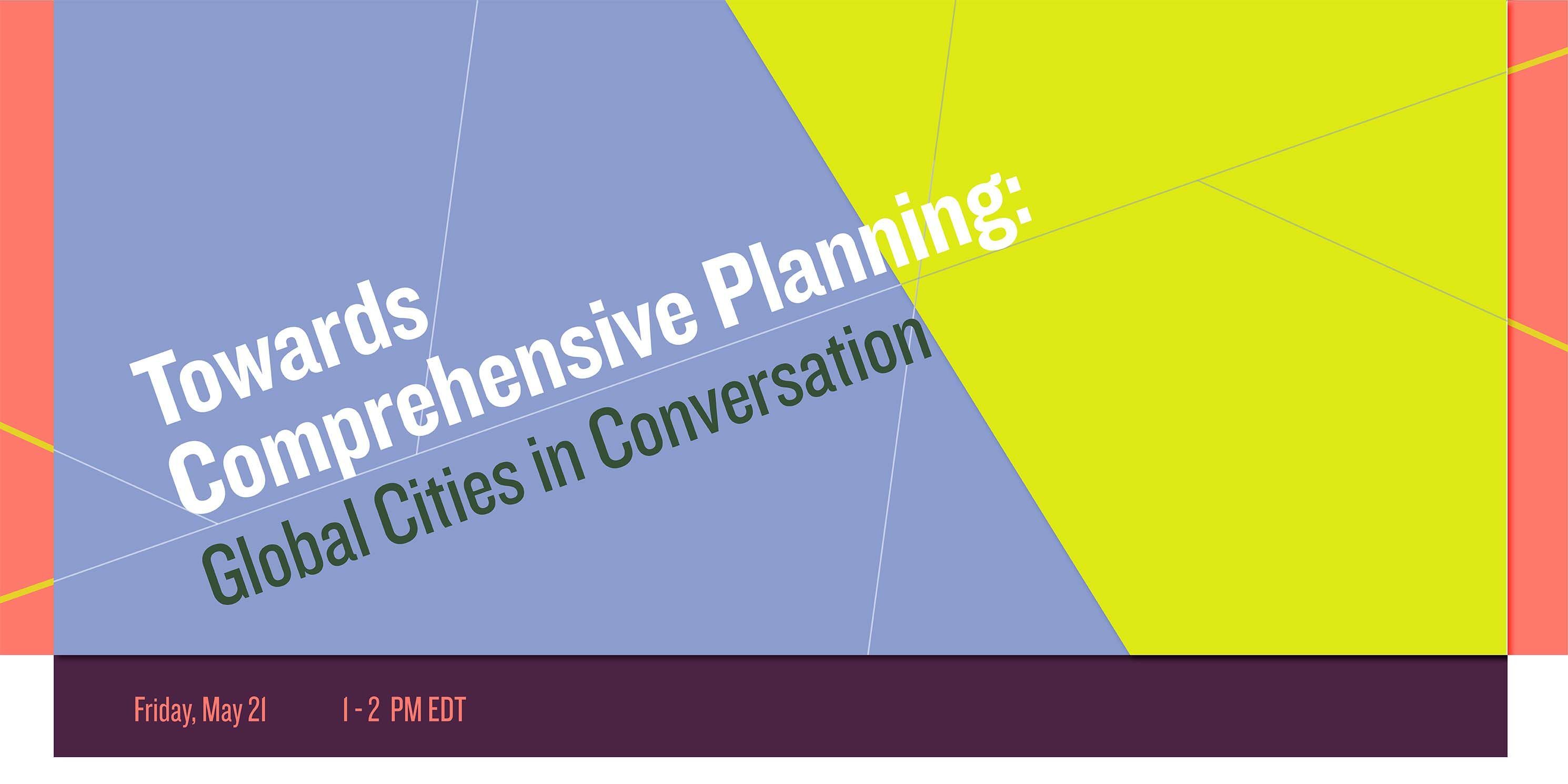 Speakers
Lisa Fairmaner, Head of the London Plan and Growth Strategies, Greater London Authority
Lisa Fairmaner is Head of the London Plan and Growth Strategies at the Greater London Authority. Her responsibilities include the Mayor's London Plan which establishes the statutory planning framework for development across the city; ensuring the 33 London boroughs' plans are in conformity with the London Plan; and developing spatial strategies for London's future evolution. She previously led borough planning teams in Central and suburban London, including responsibility for many of the city's most iconic locations such as the West End and Houses of Parliament. She worked on local planning policies in the lead up to the 2012 Olympics and has led significant environmental and cycle infrastructure programs. She began her planning career in her native New Zealand.
Susan Haid, MCIP, RPP, CSLA, Deputy Director of Planning, Long Range and Strategic Planning, City of Vancouver
Susan Haid is Deputy Director of Planning — Long Range and Strategic Planning at the City of Vancouver which encompasses City-Wide and Regional Policy, Community Planning, Housing Policy, Sustainability, City Design Studio and involves a team of 110 talented staff who develop integrated, long-range policy with the current focus on creating a new City-wide Plan. Susan has over 27 years of experience in community planning, sustainability, urban design, development planning and environmental strategies. She is passionate about effectively engaging communities in planning for the future. Prior to working with the City of Vancouver, Susan led the development and implementation of the Official Community Plan and integrated sustainability strategy for the District of North Vancouver as the head of Sustainable Community Development. She has also worked on regional growth management and environmental strategies with Metro Vancouver as well as ecosystem planning with the City of Burnaby. Susan has a Masters degree in Community and Regional Planning (MSc Plan, UBC) and degrees in Landscape Architecture (BLA hons., UBC) and Biology (BSc hons., U of Sask.). She is a member of the Planning Institute of BC and the BC Society of Landscape Architects.
David Rouse, FAICP, ASLA
David Rouse is a planner and landscape architect with 40 years of experience as a practitioner, researcher, author, and educator. David most recently served as Managing Director of Research and Advisory Services for the American Planning Association in Washington, DC. He previously was a principal at the planning and design firm Wallace Roberts & Todd, where many of his comprehensive planning and other projects were awarded for professional excellence. David is co-writing a book with Rocky Piro titled The Comprehensive Plan: Sustainable, Resilient, and Equitable Communities for the 21st Century, to be published by Routledge Press.
Spencer Williams, AICP, Assoc., AIA, Director of Advocacy, MAS (MODERATOR)
Spencer Williams is the Director of Advocacy at MAS. Before joining MAS, he worked on growth management and equity planning in the Northwest, working to advance 20-minute neighborhoods as part of a healthy, connected city as a member of the City of Portland's Urban Design Studio. He also supported the City of Seattle's Housing Affordability and Livability Agenda as an advocate, City Planning Commissioner, and Council Staff. At MAS, Spencer heads up the Livable Neighborhoods Program (LNP), which helps local leaders in under-resourced communities develop the knowledge and tools that they need to participate effectively in public land use review processes and engage in creative, community-based design and planning. He is a certified planner who holds a Master of Urban & Regional Planning degree from Portland State University and B.F.A. in Architecture from Savannah College of Art and Design. He currently resides in Brooklyn.
Questions?
We're here to help. Contact us at events@mas.org.