Advocates for Privately Owned Public Space
Protecting New York's 80-acre network of public plazas and arcades
2000–present
In 2000, MAS partnered with public space scholar Jerold Kayden to publish Privately Owned Public Space: The New York City Experience, a book whose analysis found that a significant number of owners had illegally privatized their public spaces. In response, we launched the Advocates for Privately Owned Public Space (APOPS) partnership, to track, monitor, and promote needed reforms on behalf of this little-known swatch of cherished public space.
For more information, or to find a POPS near you, visit our APOPS site at https://apops.mas.org/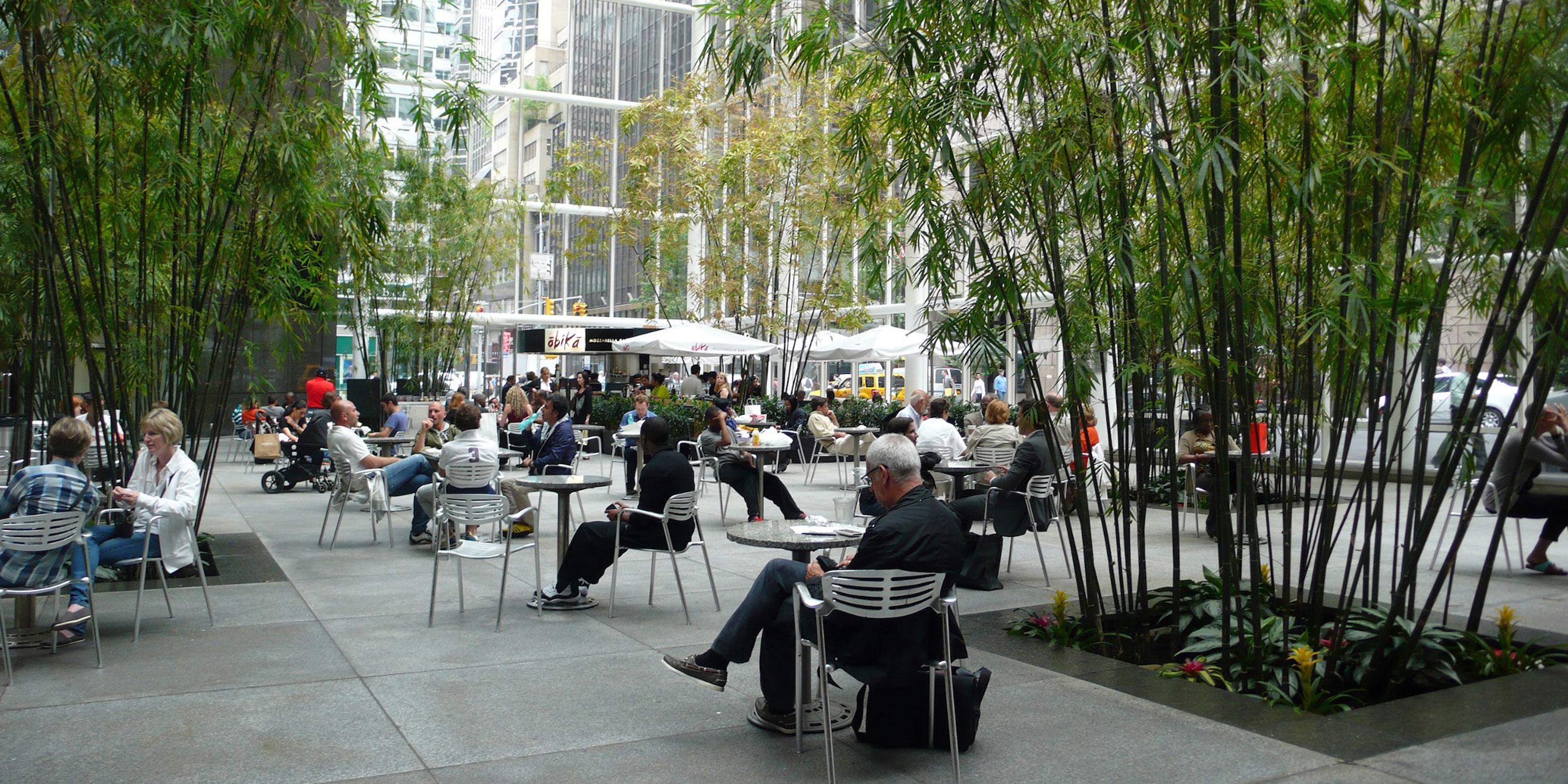 Privately Owned Public Spaces (POPS) account for 80 acres of open space in some of the most congested neighborhoods in the city, the result of a bargain that gave developers the right to build larger and higher if they create public assets at the street level.
In the decades since the 1961 Zoning Resolution, developers created more than 500 plazas, arcades, and other outdoor and indoor concourses in return for the right to build an extra 16 million square feet in office and residential space.
With no monitoring mechanism in place and negligible fines for building owners who fail to maintain their spaces as promised, the overwhelming majority of POPS fell into disrepair and neglect in the decades after their creation.
Visit our APOPS site for more information on the campaign to improve POPS.
Sign up to stay informed.
Help Make This Work Possible
Advocate with us online
Follow MAS:
Get updates about our work!
Support Our Advocacy
MAS members and partners are crucial to everything we do. Please consider contributing to MAS and joining our community of advocates.
Support Us