Action Alert: 175th Street Loew's Wonder Theatre
We Need Your Help to Save a Treasure of Washington Heights!
February 1, 2017
Last month, the Loew's 175th Street Theatre – the last of New York's five gilded age Wonder Theaters – received approval from the Landmarks Preservation Commission, putting it one step closer to landmark designation after more than 45 years in limbo.
But we have just learned from our colleagues at the Historic Districts Council that the local Council Member for the 10th district, Council Member Ydanis Rodriguez, plans to rescind his support for designating the theater. Without his vote, the designation will almost surely fail to pass the City Council.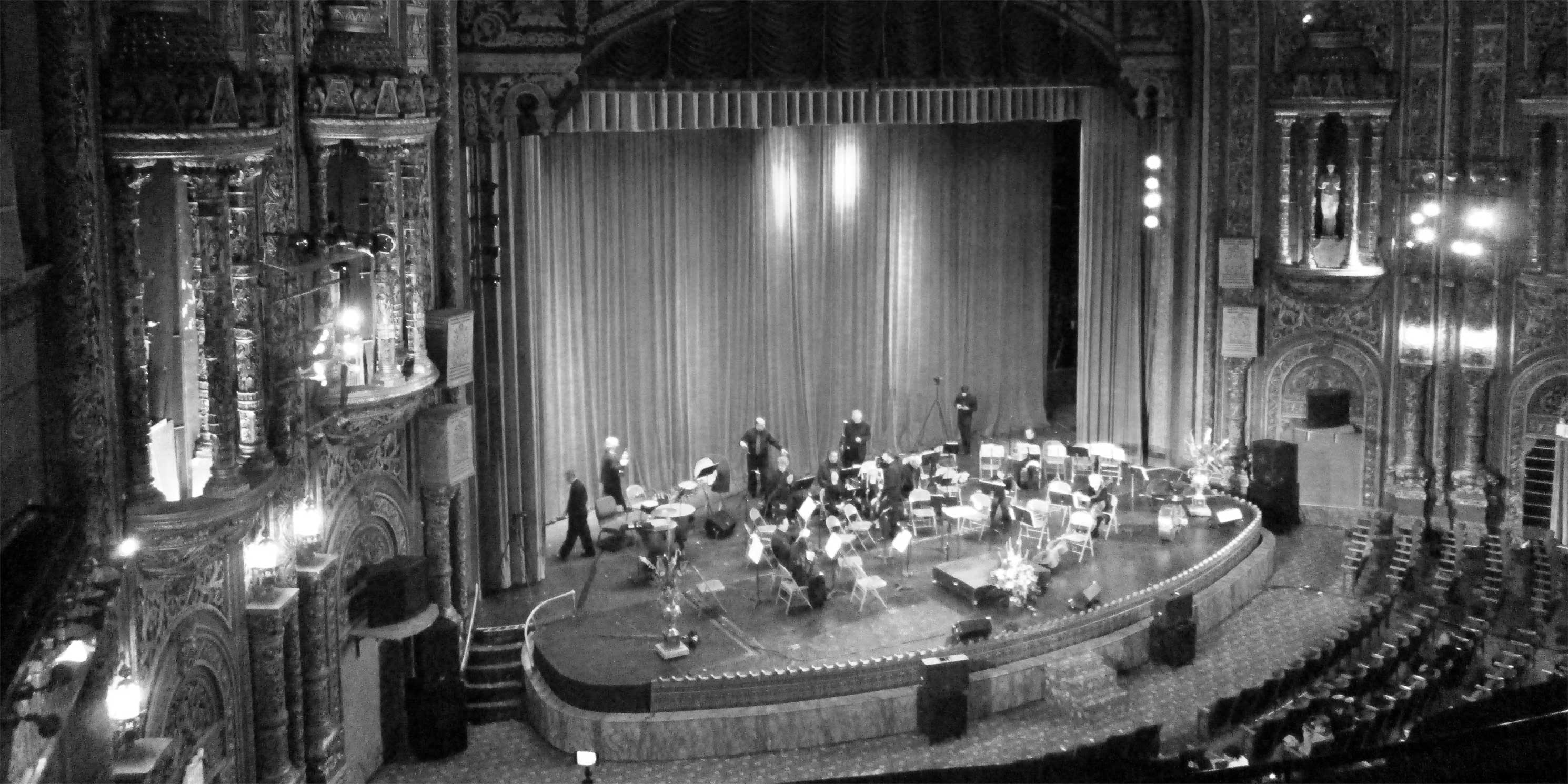 Please call Council Member Rodriguez this week and tell him that the Loew's 175th Street Theatre must be protected as a New York City landmark.
MAS supported the designation of the Loew's 175th Street Theatre when the Landmarks Preservation Commission first reviewed it in 1970, and again in 2015 (see "Testimony" below). A "delirious masterpiece" in words of the New York Times, the theater's exuberant, eclectic style incorporates both Hindu and Islamic design in a free interpretation iconic to this period of theater design.
Here's What You Can Do
Call Council Member Ydanis Rodriguez – ask him to support the designation of the Loew's 175th Street Theatre! Legislative Office: 1-212-788-7053 District Office: 1-917-521-2616
¡Necesitamos de tu ayuda para salvar un Tesoro de Washington Heights!
El mes pasado, el antiguo Teatro Loew's ubicado en la calle 175 – el último de los cinco Teatros Maravilla de la edad dorada de Nueva York – recibió aprobación para ser designado como Monumento (Landmark) por parte de la Comisión para la Preservación Histórica de la ciudad de Nueva York. Después de 45 años de incertidumbre, esto fue un paso muy importante en la protección de un edificio tan emblemático e histórico.
Sin embargo, nos han informado nuestros colegas del Concejo de Distritos Históricos que el representante del Distrito 10 en el Consejo de la Ciudad, el Concejal Ydanis Rodriguez, planea revocar la aprobación de la designación de Monumento del teatro. Sin el voto del Concejal Rodriguez, lo más probable es que esta designación no sea aprobada por el Concejo de la ciudad.
Por favor llame al Concejal Rodriguez y comuníquele que el Teatro Loew's de la calle 175 debe ser protegido como un edificio emblemático histórico de la ciudad de Nueva York.
MAS apoyó la designación del Teatro Loew's de la calle 175 cuando la Comisión de Monumentos evaluó su designación por primera vez en 1970, y nuevamente en el 2015. En las palabras del New York Times este edificio es "una delirante obra maestra", cuyo estilo exuberante y ecléctico del teatro combina simultáneamente diseños Hindú e Islámico en una interpretación libre e icónica, representando uno de los diseños de teatro más importante de aquel periodo.
Esto es lo que usted puede hacer:
Llame al concejal Ydanis Rodriguez
¡Pídale su apoyo para la designación del Teatro Loew's de la calle 175!
Oficina Legislativa: 1-212-788-7053
Oficina del Distrito: 1-917-521-2616
Informe a su comunidad:
Use las redes sociales, email y hable con sus vecinos, amigos, familiares y colegas sobre lo que está sucediendo. No es muy tarde para que nuestras voces sean oídas.
Testimony before the Landmarks Preservation Commission on November 12, 2015
Loew's 175th Street Theater
Block: 2145 Lot: 0001
Address: 4140 Broadway
Constructed: 1928-9
Hearings: 02/03/1970
In 1970, the Municipal Art Society testified in favor of designation of the Loew's 175th Street Theater:
This marvelous Moorish palace is of course both an architectural and cultural landmark, "a reminder," as the AIA Guide to New York states, "of those days when Hollywood ruled the world and everyone went to the movies on Saturday night." This highly flamboyant architectural style of which New York has no preserved example is just now beginning to be appreciated by new generations of architecture students. I only hope this appreciation has not come too late to preserve this outstanding example.
This statement was offered by none other than James Marston Fitch, among the founders of the Graduate School of Architecture, Planning and Preservation at Columbia University, who Jane Jacobs considered "the principal character in making the preservation of historic buildings practical and feasible and popular."
Furthermore, the Loew's 175th Theater was designed by famed theater architect, Thomas Lamb. Credited with at least 21 theaters in Manhattan, and hundreds elsewhere, only few of Lamb's designs survive in New York. His landmark theaters include the Cort and RKO Keith in Flushing.
Once again, MAS upholds its prior position that the Loew's 175th Street Theater should be designated an individual New York City landmark.
Sign up to stay informed.