Advocates Need More Details and a Cohesive Process for 5G Towers
Joint Letter from Historic Preservation Groups
July 6, 2023
Jaime Loichinger, Assistant Director
Federal Permitting, Licensing, and Assistance Section Advisory Council on Historic Preservation
401 F Street NW, Suite 308
Washington, DC 20001
Emily Choi, Historic Preservation Specialist Advisory Council on Historic Preservation
401 F Street NW, Suite 308
Washington, DC 20001
Christine Heacock, Deputy Federal Preservation Officer Competition and Infrastructure Policy Division Wireless
Telecommunications Bureau Federal Communications Commission
45 L Street, NE
Washington, DC 20554
Dear Ms. Loichinger, Ms. Choi, and Ms. Heacock:
We write to you collectively, because as the preservation organizations in New York City we have been inundated with partial information regarding the installation of 5G towers in New York City. We strongly suspect that this project is being segmented in an inappropriate manner.
There are several significant problems with the process to date. The first is that the 5G installations are being treated not as a single undertaking under 106 review, but rather hundreds of individual undertakings. That basic assumption has led to the inundation that we are all experiencing.
Download Testimony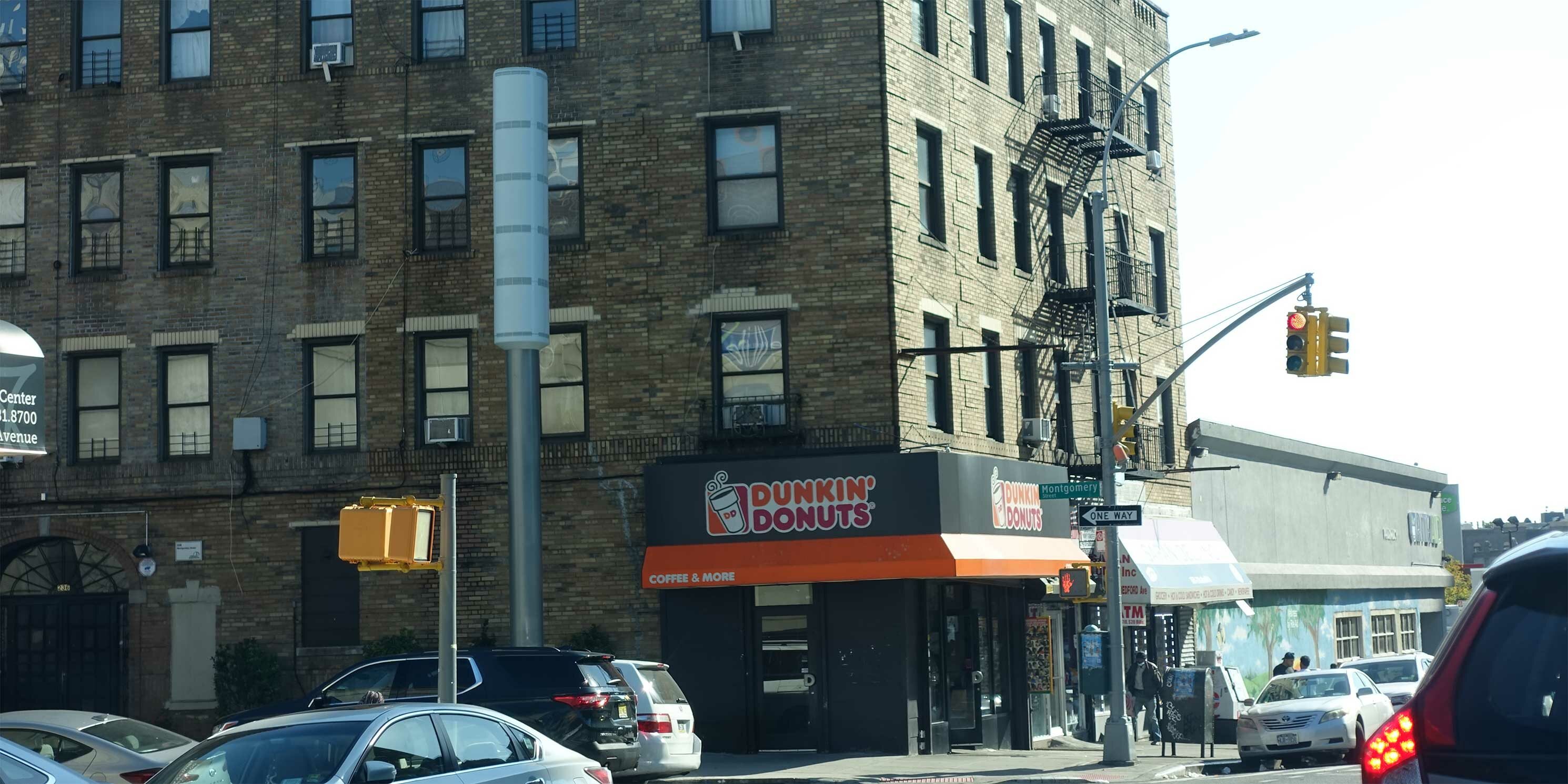 We are getting information directly from the FCC, and from three environmental consultants, EBI Consulting, E2 Project Management and Ramaker on behalf of the Applicant, LinkNYC.
We are receiving information regarding installed towers with no current photographs, and proposed towers. We have received no information to contextualize the project. No party has provided an overview of the sites we will be receiving information about.
The second is the Nationwide Programmatic Agreement is not intended for a single project with this many individual installations. We request that a Project Programmatic Agreement be put in place to make the review of this undertaking more transparent.
Fundamentally, there has been no coherent effort to inform consulting parties of how the review process is structured and how to participate in that process.
Therefore, we ask that the 106-review process for each individual installation be paused immediately to allow for the creation of a more conducive process for review by all the consulting parties.
In addition, we respectfully request the following information:
A map of New York City with:

Each of the three jurisdictions (National Register, NY State Register and NYC Local Landmarks) historic districts and individually designated and eligible sites clearly delineated with all existing and proposed tower sites indicated. These sites should be completely consistent with all other publicly available NYC OTI maps or explain the difference.
All existing and proposed tower sites indicated, with colors to differentiate between the two types.
Community Board and Equity District overlays.

A list of all the 5G tower sites, with associated TCNS numbers, if already assigned.
A statement of the cumulative impacts of these proposed installations on New York City, not just of the towers being currently reviewed, but all that are expected for the duration of the project.
A copy of the Environmental Assessment for this project.
Clear contextual information about the relationship amongst the parties, entities such as OTI, the contractual parties, (the multiple applicants in this case, such as LinkNYC, City Bridge and ZenFi) and their consultants.
A clear overview of the entire Section 106 review process, with clear instructions about how to obtain submission packets, how to submit comments, and relevant deadlines. (In some cases, consulting parties have not been contacted by consultants; there should be a way for them to determine who they should contact.) A glossary of terms being used.
If this information is not delivered to all the organizations in a timely manner, you may presume that this letter is a formal request to extend the deadline for that review of the entire project by four months.
Sincerely,


Frampton Tolbert
Executive Director
Historic Districts Council Conservancy


Elizabeth Goldstein
President
Municipal Art Society


Peg Breen
President
The New York Landmarks


Anna Marcum
Friends of the Upper East Side Historic Districts


Sean Khorsandi
Executive Director
Landmark West!


Andrew Berman
Executive Director
Village Preservation


Lo Van Der Valk
President
Carnegie Hill Neighbors


Sharon Pope-Marshal
Executive Director
CIVITAS NYC


Zack Winestine
Co-Founder
Save Gansevoort
cc.
Mark C. Fraser, Chief Technology Officer
Sarah Carroll, Chair, New York City Landmarks Commission
Lisa Kersavage, Executive Director, New York City Landmarks Commission
Deborah Martin, Chair, Public Design Commission
Sreoshy Banerjea, Executive Director, Public Design Commission
Mark Levine, Manhattan Borough President
US Senator Charles Schumer
US Senator Kirsten Gillibrand
Congressman Jerry Nadler
Daniel Mackay, Deputy Commissioner, Office of State Parks, Recreation and Historic Preservation
Daniel McEneny, Division Chief, New York State Division of Historic Preservation, OPRHP
Nancy Herter, Director, Technical Services, SHPO
Sloane Bullough, SHPO
Olivia Brazee, SHPO
Sign up to stay informed.