MAS Announces First 2018 Livable Neighborhoods Program Workshop
MAS is pleased to announce the first Livable Neighborhoods Program workshop of 2018. In partnership with Ascendant Neighborhood Development Corporation and Landmark East Harlem, MAS will help educate local residents about historic preservation and a proposed historic district in East Harlem. The workshop will also cover financial incentives for owners of residential commercial properties in districts listed on the State and National Registers of Historic Places. It will take place on Thursday, June 7th, at the DREAM Charter High School at 439 East 115th Street, from 6-8pm. Dinner, child care and Spanish interpretation will be provided.
"All of us at Ascendant and Landmark East Harlem are excited to be participating in the Livable Neighborhoods Program this year. Working with the Municipal Art Society will allow us to amplify our outreach efforts and broaden the dialogue about the importance of preservation in East Harlem. This workshop will help us build support and momentum for East Harlem's first historic district."

– Chris Cirillo, Executive Director, Ascendant Neighborhood Development Corporation

"Historic preservation is a key component of good planning and livable neighborhoods. We are thrilled to be working with such fantastic partners in East Harlem as part of the 2018 Livable Neighborhoods Program."

– Elizabeth Goldstein, President, The Municipal Art Society of New York

All Livable Neighborhoods Program workshops are free and open to the public. Residents of all neighborhoods interested in historic preservation and historic districts are encouraged to attend. Please RSVP to info@landmarkeastharlem.nyc.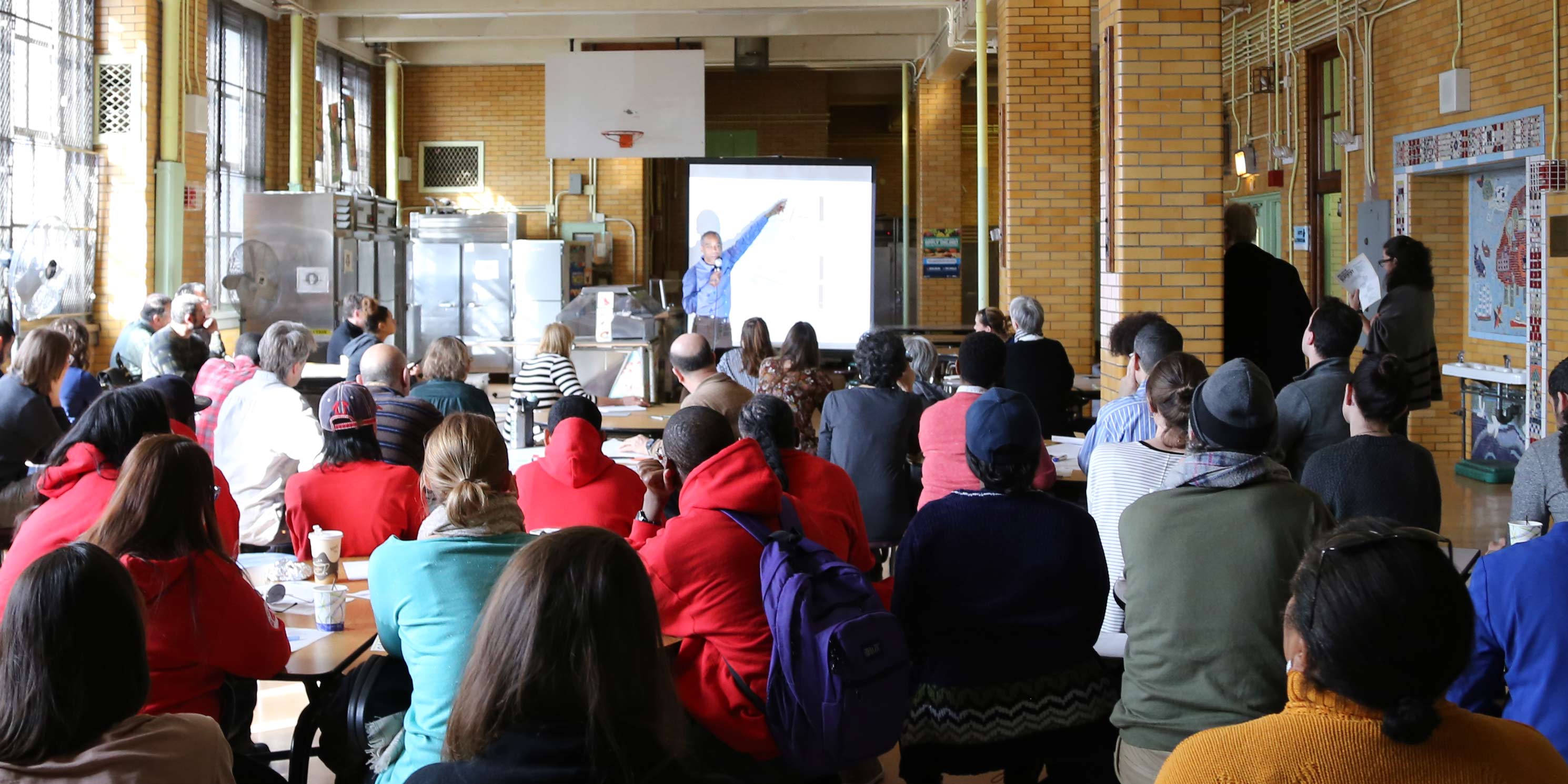 About the Livable Neighborhoods Program
Founded on the principle that community involvement is essential to successful city planning, the Livable Neighborhoods Program (LNP) helps local leaders in under-resourced communities develop the knowledge and tools that they need to participate effectively in public land use review processes and engage in creative, community-based design and planning. Through community visioning, educational workshops, leadership development, and online resources, participants become better prepared to work with developers, elected and appointed officials, and New York City agencies to advocate for the types of land use regulations and community benefits that they want and need. Learn more about the Livable Neighborhoods Program.
About Ascendant Neighborhood Development Corporation
Ascendant Neighborhood Development Corporation builds homes, engages community members, and partners with allies to raise up neighborhoods that provide stability and access to opportunity for all. Since its founding in 1988, Ascendant Neighborhood Development (AND) has supported the stabilization and growth of East and Central Harlem communities, advocated for preservation of affordable housing, and helped thousands of New Yorkers live with dignity and respect. Learn more about the Ascendant Neighborhood Development Corporation.
About Landmark East Harlem
Landmark East Harlem (LEH) is a coalition of organizations and individuals whose mission is to protect the special character of the neighborhood encompassed by East 96th to East 142nd Streets, Fifth Avenue to the East River. We do this by working to secure City landmark designation and State and National Register listing for individual properties and historic districts in East Harlem. We also advocate for contextual new development and the adaptive reuse of older properties. Learn more about Landmark East Harlem.
Sign up to stay informed.