MAS & RPA Joint Statement on Penn Station Proposal Deadline
We need to do more
April 22, 2016
Today is a critically important day for the future of Penn Station, our city and the tri-state region. Developer responses to New York State's request for proposals to upgrade Penn Station and Moynihan Station are due at 4:00 PM today. The Municipal Art Society and Regional Plan Association commend Governor Andrew Cuomo for his leadership in focusing the public's attention and motivating the private sector to improve this vital transit hub. As Governor Cuomo stated in January, Penn Station is a miserable warren. We welcome his efforts to bring light and air into the station.
But we need to do more.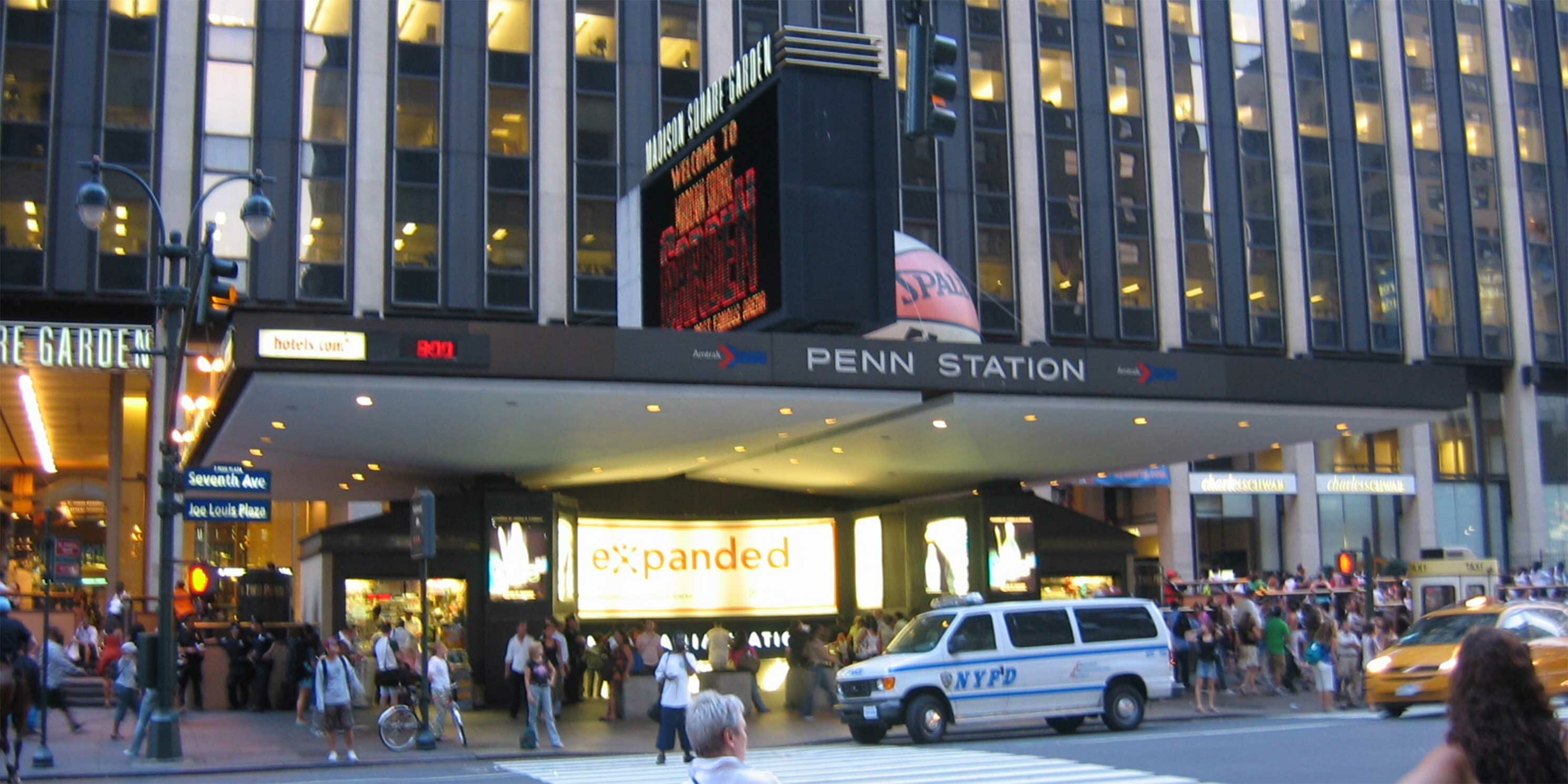 In the weeks and months ahead, the people charged with evaluating these responses will make decisions that have the potential to profoundly improve the livability and economic prospects of the entire region. Penn Station is the lynchpin of the entire Northeast Corridor, which moves a workforce that annually contributes more than $50 billion to the U.S. economy. Seven million jobs are located within five miles of the corridor. In the summer of 2015, U.S. Transportation Secretary Anthony Foxx underscored the importance of this portion of the corridor by bringing the federal and New York and New Jersey state governments together to commit to building the urgently needed Gateway tunnels under the Hudson River. Penn Station itself, built to accommodate 200,000 daily riders, handles some 500,000 passengers every single day. And ridership is projected to increase, putting even greater strain on both the network and station.
Anyone who has ever been inside Penn Station has experienced its long list of deficiencies: low-slung ceilings, rundown public spaces, poor signage, limited amenities, cramped corridors, narrow platforms and frequent train delays. As a result, residents and commuters do their best to limit the amount of time they spend in the station and immediate neighborhood, depriving the area of economic activity.
The plans submitted by development teams will improve the experience at the transit hub, but by themselves, the enhancements won't go far enough. In order to materially improve Penn Station and unlock the economic development potential of our region, much more needs to be done. Specifically, MAS and RPA call on Governor Cuomo to commit to the following:
Develop a long-term vision and strategy for the complete redevelopment of Penn Station, including track and platform improvements and the eventual relocation of Madison Square Garden.
Partner with New York City to develop a comprehensive planning framework for West Midtown, examining options for future development, land use, value capture potential and historic preservation. With just seven years remaining on Madison Square Garden's operating permit, we urgently need a robust plan for the district.
Examine operations at Penn Station and study alternatives, such as through-running trains from New Jersey to Long Island and Connecticut, that could improve efficiency at the station and provide greater regional connectivity.
Create a regional rail plan that integrates routes, scheduling, frequency and fares to improve accessibility across the region and encourage greater use of our rail network.
The improvements contemplated as part of the Empire Station Complex solicitation address very real and urgent needs of the present, and they need to move forward. But as Governor Cuomo said at his January 6 news conference, "New York's tomorrow depends on what we do today." To that end, it is imperative that we not simply address today's immediate needs at Penn Station, but holistically and intentionally plan for the long-term future of our city and region.
Sign up to stay informed.