MAS Statement on Comptroller's POPS Audit
It's time for the City to hold up its end of the deal regarding POPS
April 19, 2017
On April 19, 2017, Comptroller Scott M. Stringer released an audit report that found rampant violations in the city's privately owned public space. MAS joined Comptroller Stringer, as well as Council Members Ben Kallos and David Greenfield, for a press conference urging the passage of the Council Members' legislation to improve POPS monitoring and enforcement.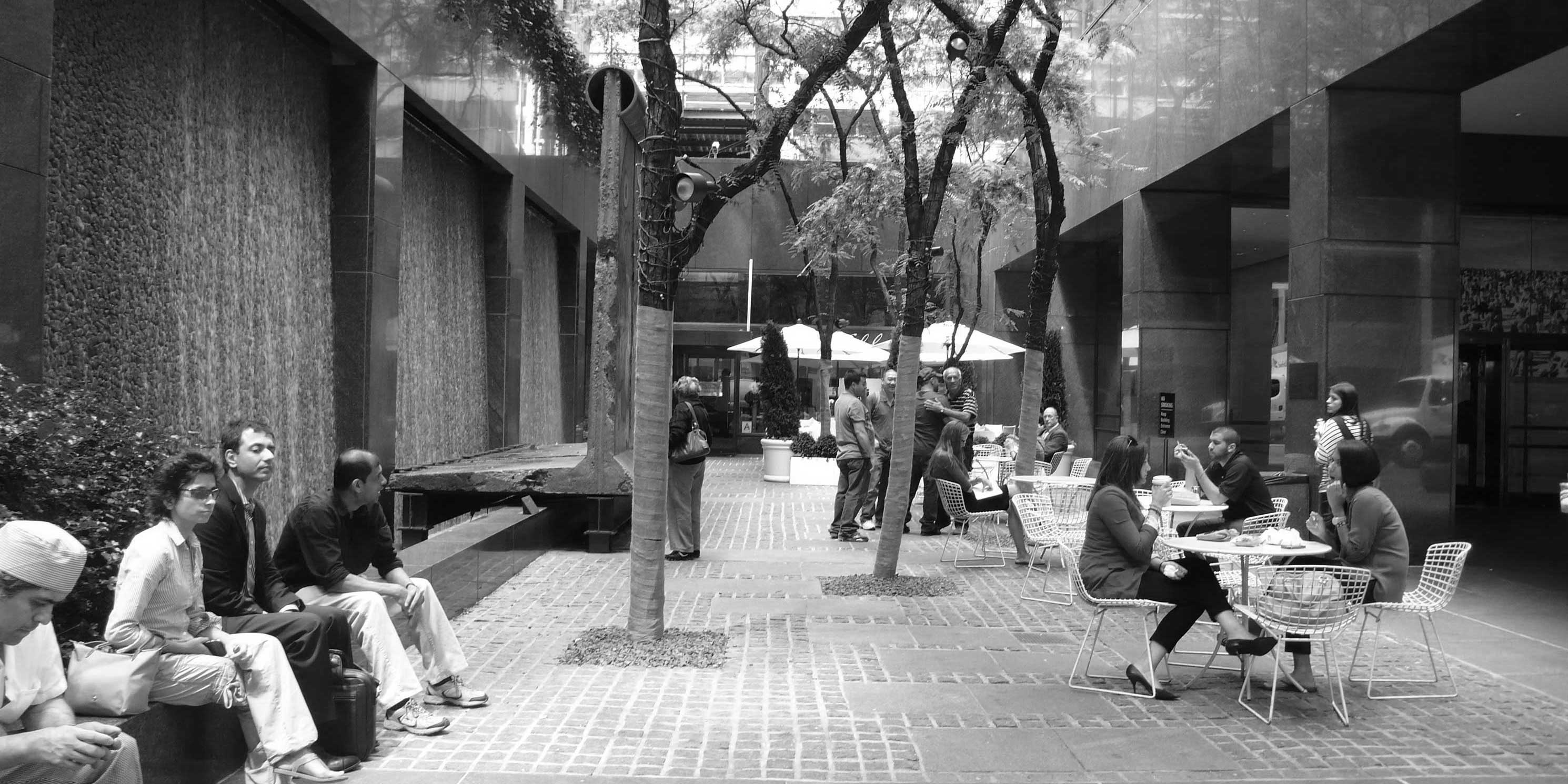 The Comptroller's audit proves that "passive monitoring" of POPS is simply not working. Between 1961 and 2000, the City granted developers 16 million extra square feet of floor area in exchange for creating 80 acres of public space. The City has a responsibility to the public to protect the terms of those agreements. Instead, it has been content to ignore POPS altogether (as in the case of the East Midtown Rezoning proposal) or hand them over to private development (as in the giveaway of public arcades along Water Street last June).
For the last decade, The Municipal Art Society and Advocates for POPS have partnered to promote and monitor POPS (apops.mas.org). But this constellation of civic assets is a vital part of New York's public realm; that monitoring should be the responsibility of the City.
The findings of this audit lend even more urgency to the situation. We must immediately pass the two pieces of POPS legislation sponsored by Council Members Ben Kallos, David G. Greenfield, Daniel R. Garodnick earlier this year, which will set meaningful fines for violations and strict signage requirements for POPS. And crucially, we must create a pro-active monitoring mandate for the Department of Buildings.
It is time for the City to hold up its end of the deal.
Sign up to stay informed.