MAS Supports GVSHP Proposal to Calendar 827-831 Broadway and 47 East 12th Street
MAS urges Landmarks Preservation Commission to hold hearings to protect these buildings from demolition
May 9, 2017
The Municipal Art Society of New York (MAS) writes in strong support of the proposal put forward by the Greenwich Village Society for Historic Preservation to calendar 827-831 Broadway and 47 East 12th Street. Designed by Griffith Thomas, architect of several notable buildings in the Noho, Soho Cast-Iron, and Ladies Mile Historic Districts, who was famous for popularizing European styles and the use of cast iron for building facades. These buildings were commissioned and owned by the Lorillard family, New York City landowners since the Revolutionary War, and founders of the pioneering Lorillard Tobacco Company.
Download Testimony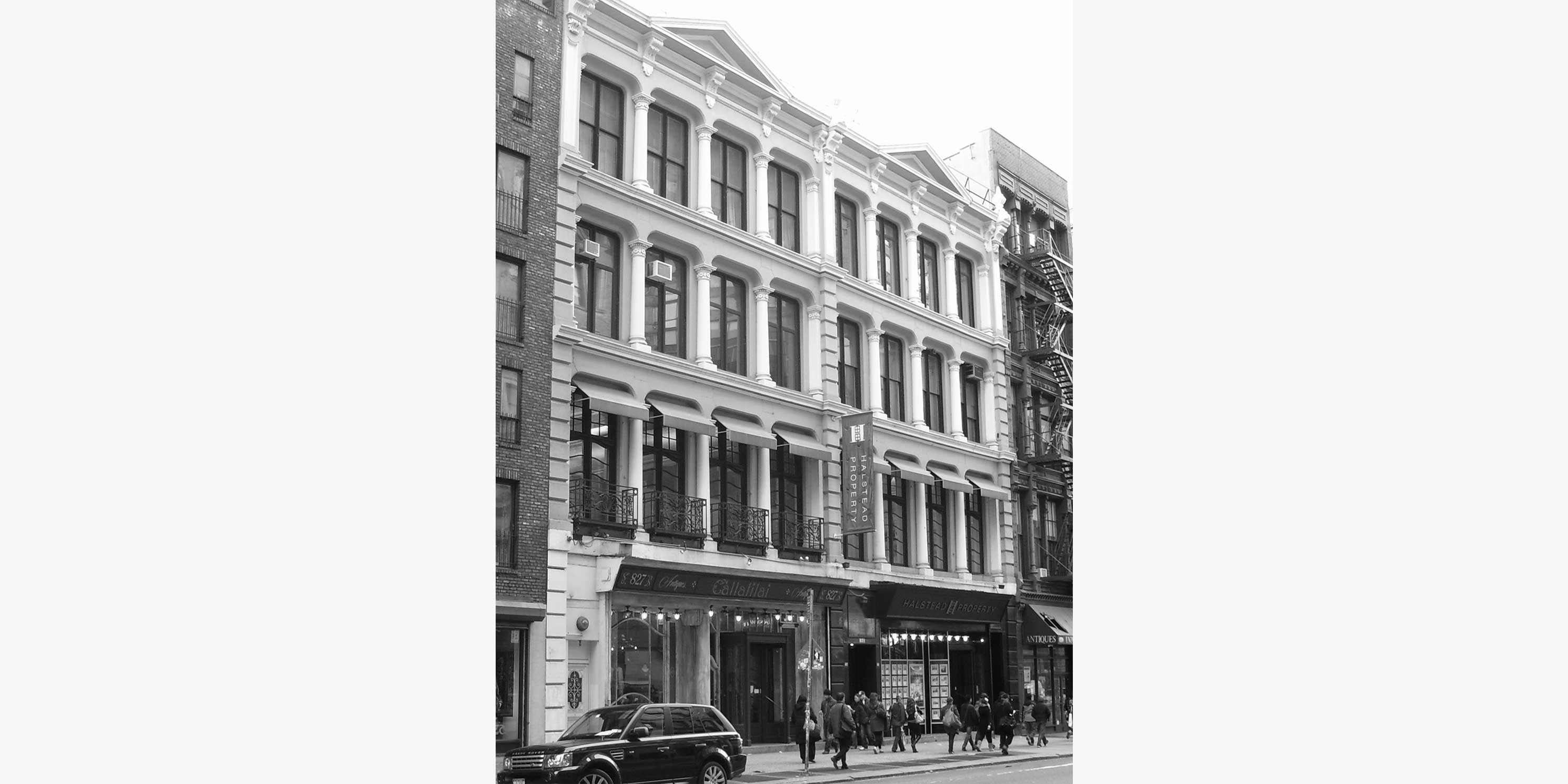 Shortly after construction in 1866, Wilson Sewing Machine was headquartered at 827-829 Broadway during a time of significant growth and international recognition in the company's history. In addition, cabinetmaker Alexander Roux held shop here for ten years, employing over 120 craftsmen. Six of his pieces are currently on view at the Metropolitan Museum of Art.
In the latter half of the 20th Century, 831 Broadway was the home and studio of four prominent Abstract Expressionist artists of the New York School: Willem and Elaine de Kooning, Larry Poons, and Paul Jenkins. It was here that Elaine de Kooning painted her portrait of President John F. Kennedy, which is displayed in the National Portrait Gallery. Additionally, one of New York's most renowned antique dealers, Howard Kaplan's Antiques, was located here for over thirty years and was visited by influential New Yorkers including Jackie Onassis, John Lennon, Roone Aldridge, and Woody Allen. The buildings themselves are cohesive in their construction and in their façade design. They are early examples of the architectural style that became synonymous with Broadway and Lower Manhattan in the late 1800s. 827 Broadway's compelling, nearly intact wooden storefront dates to its 1936 alteration and includes a curved glass projecting entry, raised paneling, and original brass lighting fixtures.
MAS urgently calls for immediate action by the Landmarks Preservation Commission to hold a hearing as these buildings are currently in danger of demolition. As some of the few remaining buildings from the 1860's located in undesignated portion of neighborhood, MAS urges the Commission's swift action.


Tara Kelly
Vice President, Policy & Programs
The Municipal Art Society of New York
Sign up to stay informed.