827-831 Broadway Are Culturally, Historically, and Architecturally Significant
MAS Testimony to the Landmarks Preservation Commission
January 9, 2018
The Municipal Art Society of New York submitted a letter and testimony in support of designation of 827-831 Broadway in May and October of this year. In each statement, MAS took care to describe the cultural, historical, and architectural significance of these buildings.
Download Testimony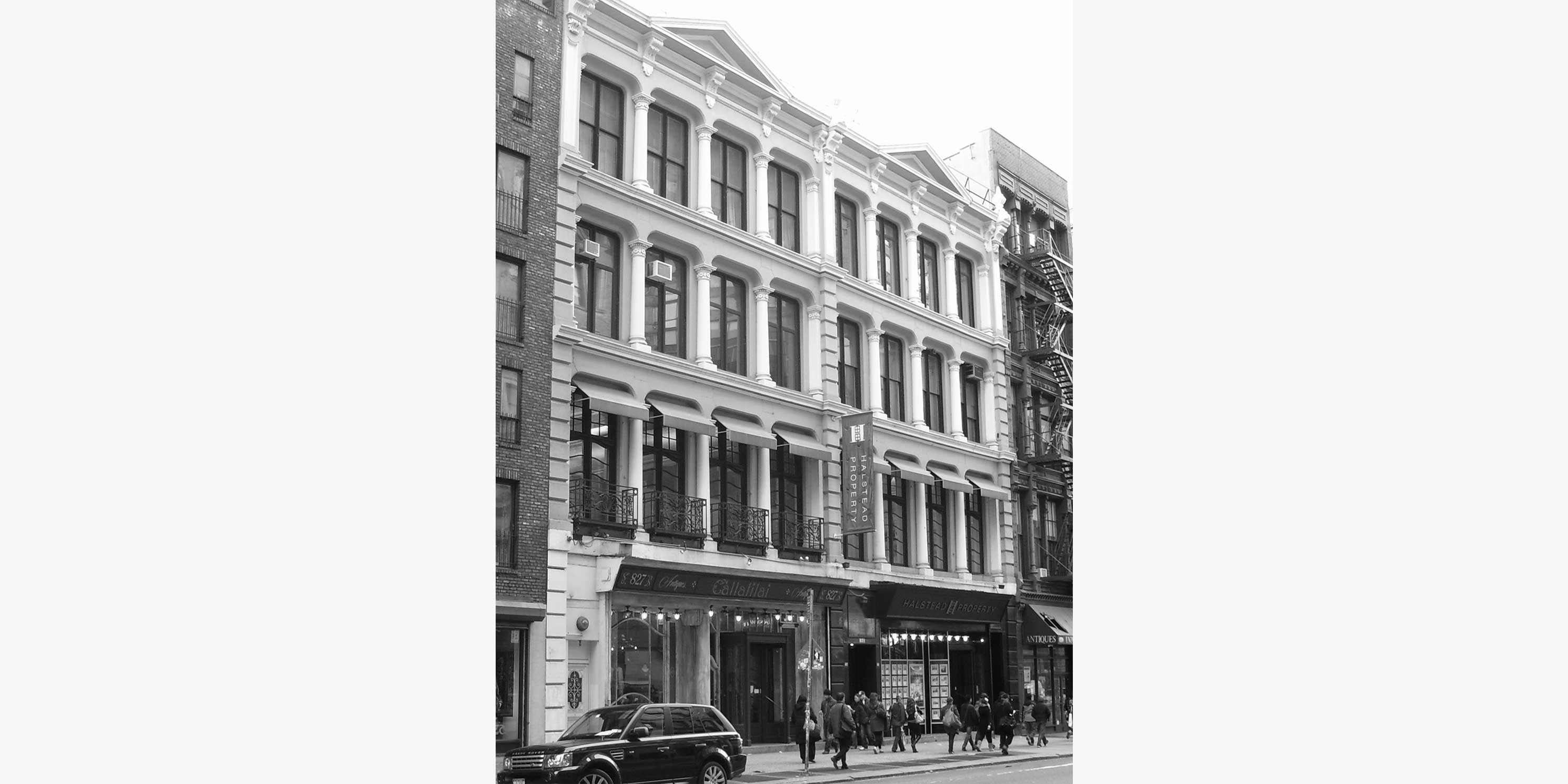 With regard to the latter, we wrote:
"827-831 Broadway were designed by Griffith Thomas, architect of several notable buildings in the Noho, Soho Cast-Iron, and Ladies Mile Historic Districts…The buildings themselves are cohesive in their construction and in their façade design. They are early examples of the architectural style that became synonymous with Broadway and Lower Manhattan in the late 1800s. 827 Broadway's compelling, nearly intact wooden storefront dates to its 1936 alteration and includes a curved glass projecting entry, raised paneling, and original brass lighting fixtures."
The Landmarks Preservation Commission clearly understands this significance, having ascribed value to the architecture in the designation report by detailing the historic features and subsequent alterations to the individual landmarks.
MAS respectfully requests that the LPC evaluate today's proposal with sensitivity to the cultural, historical, and architectural basis disregarding any suggestion that 827-831 Broadway is not architecturally significant.
Sign up to stay informed.