President's Letter: February 2023
Monthly observations and insights from MAS President Elizabeth Goldstein
February 27, 2023
There has been much ink spilled since the on-set of the COVID pandemic in March 2020 about the fate of the office and Midtown Manhattan. As I circumvent my way around tourists and office-goers alike to get to our office on a Wednesday morning, the contrast to even May of 2022 is striking. Sidewalks are crowded. The café in our building, Toasties, is very full in the morning and lunch rushes with lines winding in on themselves for egg sandwiches or salads. But this belies the underlying dynamics of the area. Office buildings on Mondays, and Fridays are significantly emptier. And here in the center of white-collar real estate, many have returned but often not full-time. This was a trend that already existed pre-COVID, where the work week was truncated on one-end or another by a work-at-home day. However, the enormous escalation of this has led to a very different picture now. Small businesses that depend on the workers in Midtown are greatly affected.
In the last two months as we waded through the Mayor and Governor's "State of" speeches they both called for residential conversion in Midtown. In fact, both the Mayor and Governor are calling for changes to the Multiple Dwelling Law and new laws that would enable the uneasy financial dynamics of converting office buildings to residential. However, as I walk through Midtown I am thinking where are the libraries, schools, parks and grocery stores that are the fundamentals of life in any part of New York? Is this conversion easy to imagine? I am not so sure.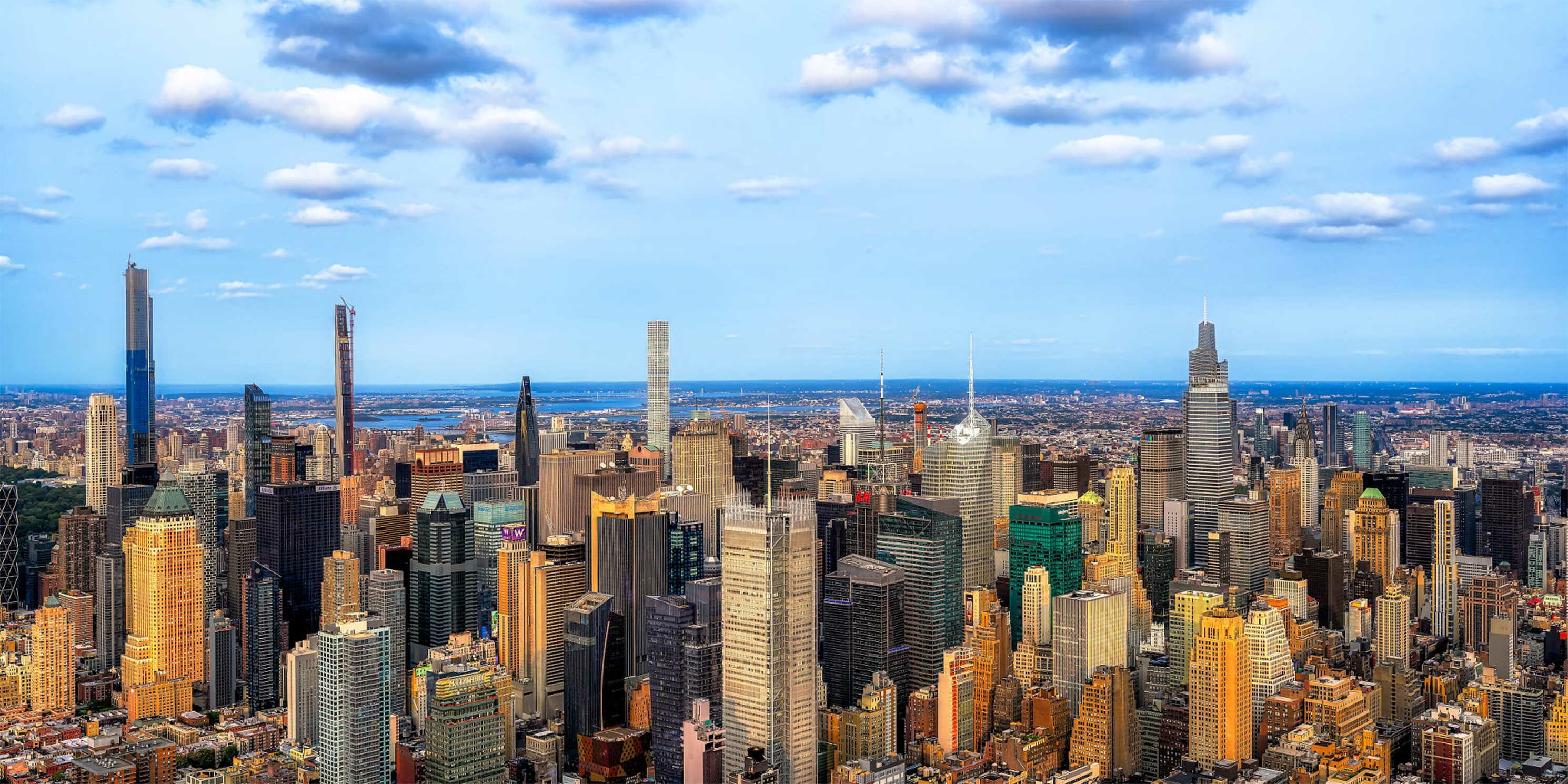 Of course, there are some of all those fundamental building boxes of a neighborhood. I would love to call the Stavros Niarchos Foundation Library, which won a MASterworks Award in 2021, my branch library. It is fantastic. There are some schools in broader Midtown, some very specialized ones like the Professional Performing Arts High School but they tend to be in the eastern or western parts of Midtown. Neighborhoods that are really Hell's Kitchen, Murray Hill and Sutton Place.
And parks? Clearly Central Park is a key asset in this regard but mostly on the periphery of Midtown. The Privately Owned Public Spaces (POPS) that exist throughout Midtown are lovely places to eat your lunch in the spring, summer or fall. But take your kid to the playground…not so much. Our sunlight assessment of Midtown is frankly a depressing record of the lack of sunlight throughout Midtown, with extremely rare exceptions like Bryant Park. (Take a look at our report Framework for a City Built on Sunlight, pages 12-14.) Thermally beneficial sunlight exists less than 2 hours a day through most of the area. This makes it a challenge to grow healthy street trees.
I have talked to those who see the Financial District as a success story for this kind of conversion from commercial to mixed use district. However, the Financial District is a short walk in all directions to the New York Harbor with Battery Park and Battery Park City parks providing a huge lung for the entire area. But there the challenge of narrow dark streets is considerable.
And underlying it all is the question of New York City's tax base that is deeply dependent on commercial property taxes. A conversion to a more mixed-use district in Midtown will have to grapple with that reality too.
In the end, this is not a simple question of waving a magic wand over the regulatory constraints but a far more complicated one of neighborhood-building. I know that there are folks in the City who are thinking deeply about this problem. They have affirmed the need to think about the public realm and other aspects of the shift of Midtown Manhattan to mixed use. However, they will need many tools and many public resources to bring about the kind of comprehensive public infrastructure that is required. Do we really have the will for that? I hope so.

Elizabeth Goldstein
President, Municipal Art Society of New York
Sign up to stay informed.