President's Letter: June 2022
Monthly observations and insights from MAS President Elizabeth Goldstein
June 29, 2022
In my Facebook feed I am often the recipient of surfing videos. This is a bit surprising because I have never surfed. But there has always been a funny thread of surfing in my life that is hard to deny.
In 1965, my parents took me to see "Endless Summer." It flipped a switch in me that has never turned off. I was mesmerized by the beauty and power of waves and flabbergasted by the audacity of those who ride them. I now know the white-boy surfer culture that film promulgated. But then I was just awed by the new knowledge that it was always summer somewhere in the world.
When I worked for the National Trust for Historic Preservation, one of the states on my beat was Hawaii. An advocacy effort once took me to the north shore of Oahu, one of the world's greatest surfing spots. By then, women surfers were more of a thing. I have been back many times to sit on the beach and watch the pros ride those giant waves. They break so close to the beach that I've felt like I could reach out and touch them.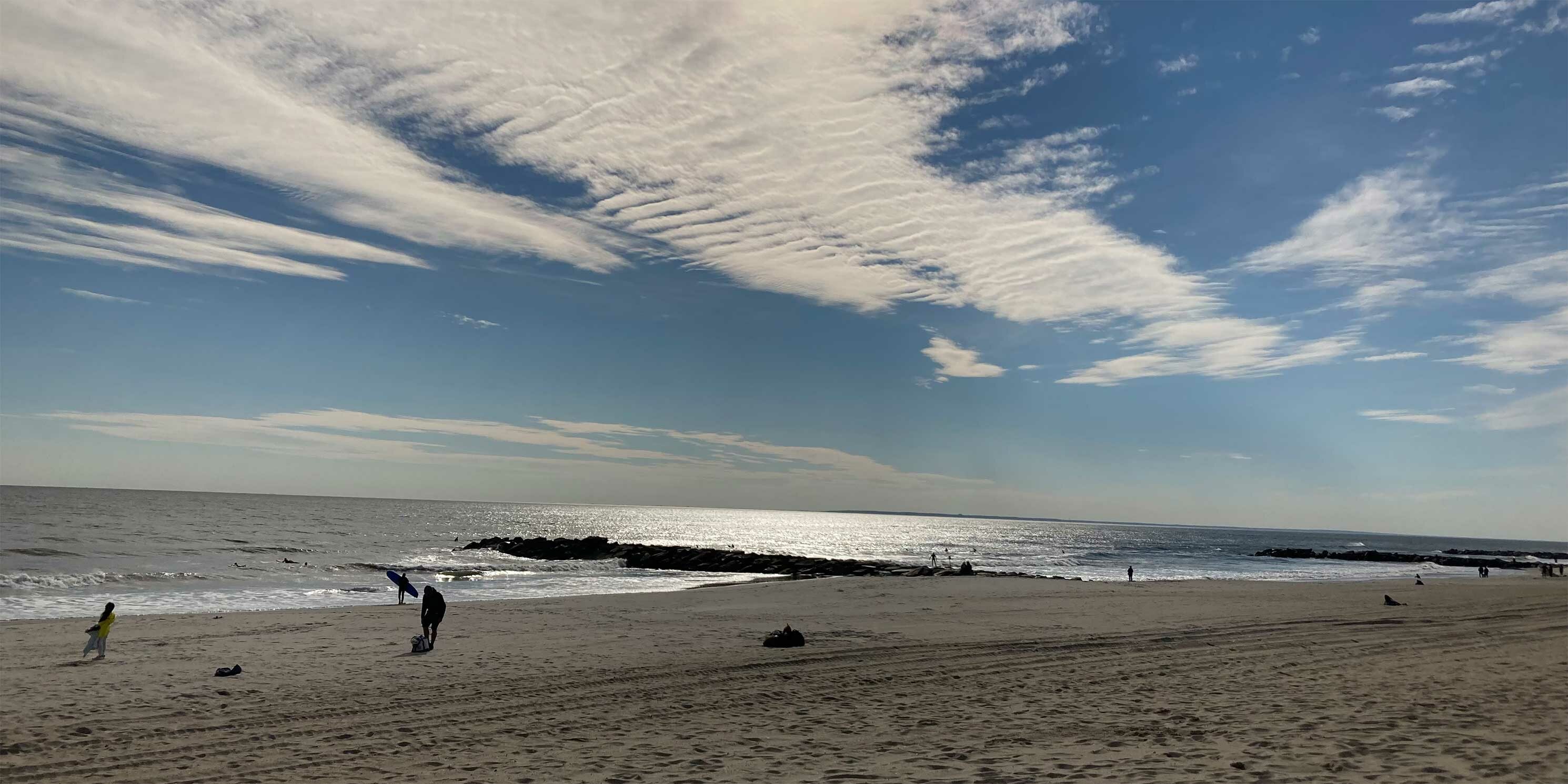 Many years later when living in California and advocating to protect State Parks, I worked closely with a coalition of partners to prevent a toll road from being built through San Onofre State Park. San Onofre is the birthplace of professional surfing, and it is a renowned location for people who surf. I got to know people from other conservation organizations including Surfrider, which dispelled any stereotypes I carried about surfer dudes. These were super smart, educated men and women who cared enormously about the environmental conditions of our oceans. It makes sense when you think about it.
That work reconnected me to my love of surfing as a spectator sport. California is where the Black Surfers Association was founded. I had an opportunity to hear them speak about the history of Ink Well Beach and the other Black-only beaches along the coast. The racial segregation of California's public beaches was over by then, but the legacy of it remained.
So, when I heard about a group of surfers in the Rockaways who are encouraging young Black New Yorkers to join them in the water and learn the sport, I was hooked. I tracked down the videos, both promotional and otherwise. Diane Cardwell wrote a piece for The New York Times last summer describing how she was drawn to surfing at Rockaway and meeting Lou Harris from the Black Surfing Association. It is such a New York City version of surfing, a world I had always associated with California and Hawaii. Where else but New York can you take a subway to the beach, enjoy free surfing lessons in the morning, and a stretch of beach that is all yours, in one of the densest places in the country… how sweet is that?
In those surfers' stories, you can hear the sense of freedom and peace. You can also hear their relief in finding others who share a love for a sport that didn't always welcome them.
That sense of community moved the Black Surfing Association of Far Rockaway to the ocean to stage their first-ever paddle-out. In the surfing world, paddle-outs are a way to memorialize deaths that the community has suffered. In this case, it was a response to the tragic deaths by gun violence in recent weeks in Buffalo and Texas. The drone shot of hundreds of surfers in the water left me deeply moved.
I hope that you have a wonderful summer and find some peace—in the water or on land. We all deserve a break from what the world keeps throwing at us. May it help you prepare to throw some back! In the meantime, I hope to see you in Far Rockaway.

Elizabeth Goldstein
President, Municipal Art Society of New York
Resources:
Sign up to stay informed.