President's Letter: October 2022
Monthly observations and insights from MAS President Elizabeth Goldstein
October 31, 2022
Yes, you are receiving this on Halloween but there will be no ghosts or witches.  There will be some spooky stuff though!
I visited Portland, Oregon, recently and was amazed by how much it seemed to have changed since I was last there.  And unfortunately, not in a good way.  I haven't been in Portland in about eight years.   However, I was a regular visitor before that, going two or three times a year and looking deeply at the city and its historic preservation landscape, first on behalf of the National Trust and then as a traveler.
The counties that both include and surround Portland are one of the great experiments in regional government and planning.  A state law in the late 1970s created the concept of the Urban Growth Boundary (UGB) to both focus and concentrate the urban development of its cities, and to protect farm and natural lands outside those UGBs.
At the time, Portland itself was experimenting with improving its mass transportation, and incentivizing those who were downtown to get out of their cars and use mass transit and bicycles instead.  Downtown was thriving and the neighborhoods—though suburban in nature, compared to New York City—were vibrant.  High street-like commercial districts were home to small mom-and-pop shops, and the Pearl District was morphing from a light industrial area into live/work lofts as historic buildings got reused.
The Portland downtown I saw on my recent visit was a shadow of its former self.  Like many downtowns, the impacts of work-from-home schedules were clearly visible.  Streets seemed empty, even on weekdays at lunchtime.  Yes, there were lots of people experiencing homelessness around, but it wasn't their presence that was striking.  It was the lack of everyone else.
However, the single thing that struck me the most was Portland's City Hall.   The building is open for business but every one of its first floor windows are covered with plywood.  Can you imagine New Yorkers tolerating our City Hall in that condition?  I can't.
I am told by friends and colleagues who know Portland far better than I that there are a massive number of factors that led to this situation: bad political leadership, the maw of the widening economic gap, and development pressures inside the UGB, to name a few.  I believe all of that.
But it also made me wonder, what does this mean for New York?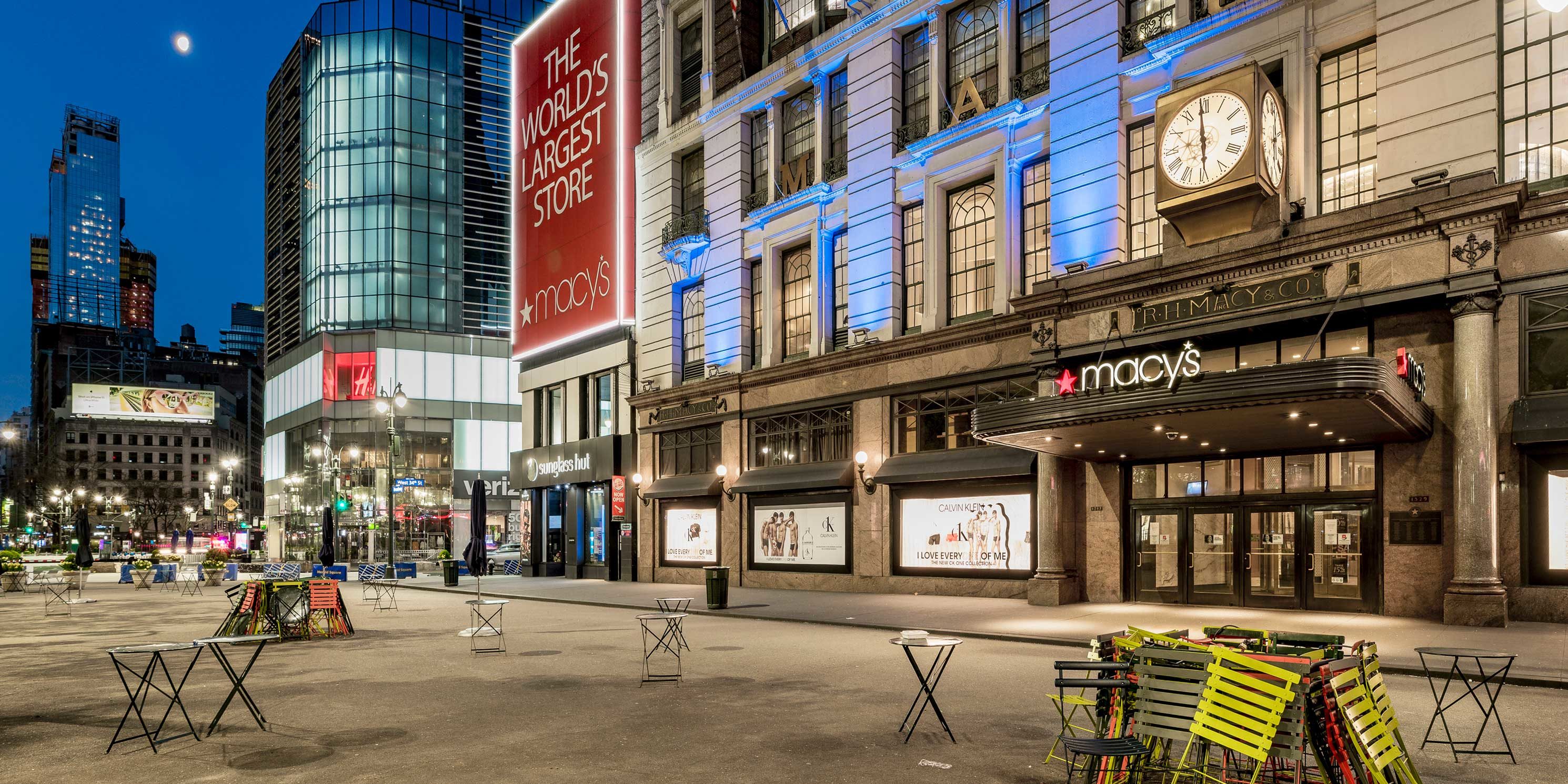 I was already thinking and talking to lots of people in and out of New York City government about the fate of the city's downtowns.  There is nowhere that I have been in New York that resembles the condition of Portland's downtown.  Sure, at times, during the depths of COVID lockdown, the city and especially its downtowns were deserted.  And certainly communities were boarded up, such as Soho.  However, that passed quickly.  The fact that New York City is in much better condition than Portland makes me sad on behalf of the residents of Portland.  It also makes me nervous.  It is not a forgone conclusion that New York can thrive, despite what the cheerleaders would tell you.
I lived in the Bronx as it burned and saw the impacts of suburban flight and governmental service apartheid on whole neighborhoods of the city.  I know that it can happen, even here.  Seeing Portland makes me even more vigilant about the markers of vitality or decay in this city.  Keeping this city of ours humming along, ensuring the hum is benefiting everyone, is so important.
Thanks for all you do to keep our city and MAS humming.  Happy Halloween everyone.  (Told you it was going to be a bit scary.)

Elizabeth Goldstein
President, Municipal Art Society of New York
Sign up to stay informed.