President's Letter: September 2018
Monthly observations and insights from MAS President Elizabeth Goldstein
September 28, 2018
Sunday mornings are a precious time for me—a chance to read the real paper New York Times. Since I have moved to Queens, this ritual is now supplemented by a trip to the local farmers' market.   Sundays in New York are a particular pleasure, because most folks have slowed down a little and are enjoying family and friends or just a bit of time to themselves.
This weekend I had an unexpected opportunity to walk down Third Avenue from the East 40s to the East Village.  I am hardly ever on this stretch of the East Side so I grabbed the opportunity to take a long walk, getting some badly needed exercise as well as a little peek at a part of the city I know only casually.  Folks were running errands, having late lunch, or just taking a walk themselves.  It always strikes me when I get a chance like this to walk through several different neighborhoods in a row with enough time to observe, how much the streetscape changes the feel of the city.  Does it feel intimate, or not? Warm or cold? Empty or vibrant?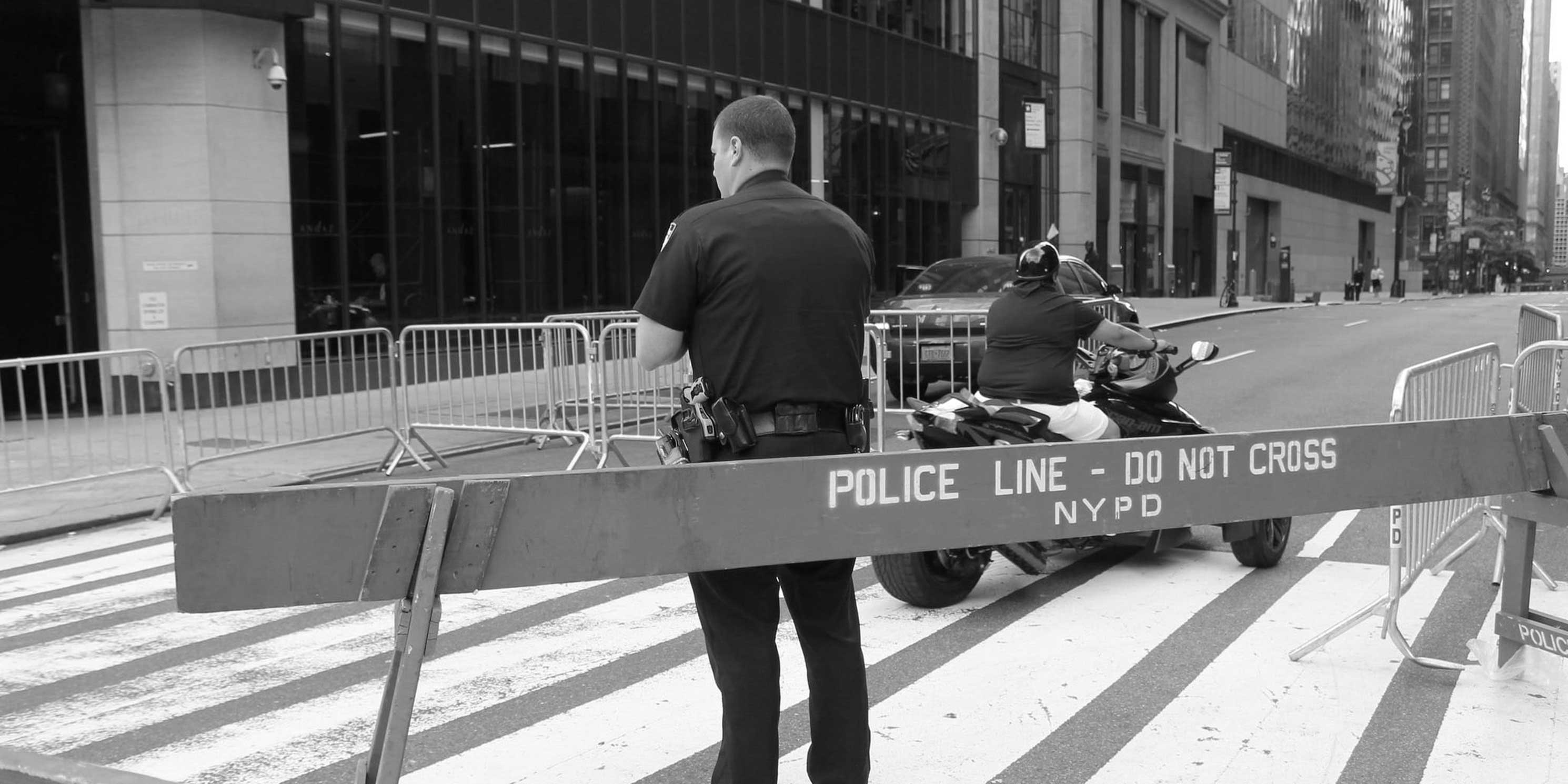 There isn't much that feels intimate on Third Avenue. It is true to its avenue status, wide with a lot of roadbed and decent sidewalks. But when the edge of the sidewalk is full of neighborhood shops, it definitely feels more human. (And those mega chain drugstores every few blocks are not the kind of human-scale retail I am talking about—they are blind to the street and sterile to boot.) In the East 40s, when the streets become lined with office towers, it feels colder still, even when the sidewalk is busy.
The UN is meeting in New York City this week, as any of you who have businesses or homes on the east side of Manhattan know. MAS isn't particularly close to the UN, but we are kitty-corner to the hotel that seems to serve as the central domicile for visiting delegates and luminaries. It is amazing how the gathering transforms the sidewalks and streets of the neighborhood. Police barriers are everywhere, as are the police themselves and those guys (I have yet to see a woman) with the pins in their lapels and headsets in their ears.
It makes me think about the delicate balance of sidewalk to roadbed. When it is disrupted—for good or bad, temporarily or permanently—it changes the whole dynamic of the city. Here in Midtown where there are pedestrians galore, a small barrier in the way means that foot traffic piles up very quickly. It means that folks are more frustrated. And it is particularly bad when there is no information to help you make smart choices.
I was surprised to discover that this week was the first time that the City declared gridlock dates because of the UN Session. If I understand the Department of Transportation's website correctly, only the days around the Thanksgiving and winter holidays have been declared traditionally—and they have really served as a warning for people in cars and other vehicles.
What about gridlock days for our sidewalks? How do pedestrians find out before they have walked an avenue block that they can't cross Fifth Avenue because there is a funeral going on at St. Patrick's Cathedral? Or that almost every entrance to the Rockefeller Center subway station is closed for an event at Radio City? For a city of mass transit and walkers, we need to figure out how to aid the pedestrian better. I am not sure what the answer here is, but give me a Sunday on Third Avenue any time, rather than a Monday morning on Madison when the UN is in session.
I wish you a weekend of good walking!

Elizabeth Goldstein
President
The Municipal Art Society of New York
Sign up to stay informed.