Looking Forward to 12 New Landmarks in East Midtown
Today the Landmarks Preservation Commission (LPC) announced that seven buildings in East Midtown may become individual landmarks as part of their Greater East Midtown Initiative.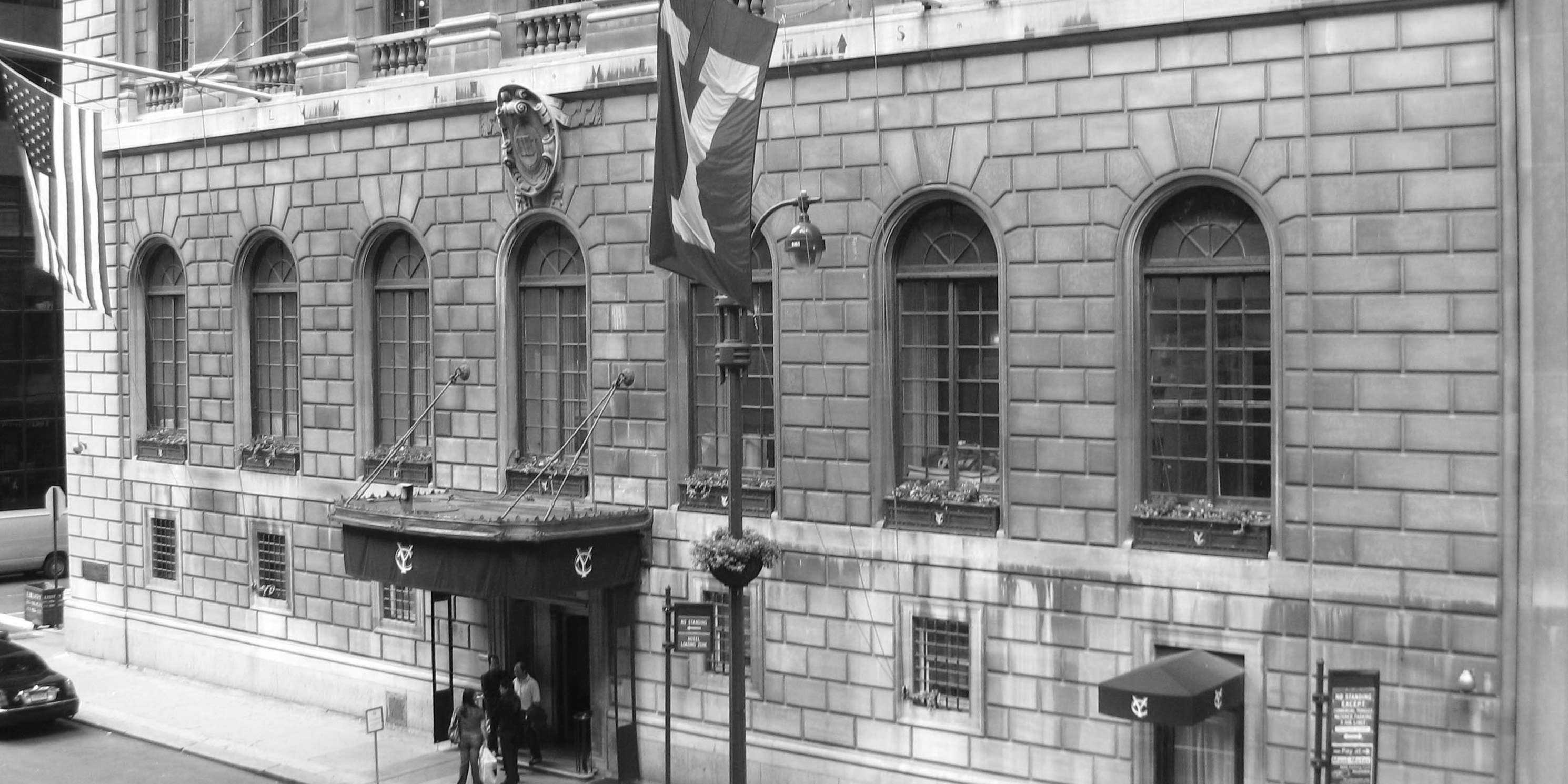 The following buildings now have provisional protection through the calendaring process:
Minnie E. Young Residence, 19 East 54th Street, 1899-1900, Hiss & Weekes
Martin Erdman Residence, now the Friar's Club, 57 East 55th Street, 1908-09, Taylor & Levi
18 East 41st Street, 1912-14, George & Edward Blum
Yale Club, 50 Vanderbilt Avenue, 1915, James Gamble Rogers*
Hampton Shops Building, 18-20 East 50th Street, 1915, Rouse & Goldstone*
400 Madison Avenue, 1928-9, H. Craig Severance
Citicorp Center & St. Peter's Church, 601 Lexington Avenue, 1974-8, Hugh A. Stubbins, Jr.
*Supported by The Municipal Art Society, The New York Landmarks Conservancy, and the Historic Districts Council
In 2013, the LPC had calendared the Pershing Square Building, 125 Park Avenue*; Graybar Building, 420 Lexington Avenue*; Shelton Hotel, 525 Lexington Avenue*; Hotel Lexington, 511 Lexington Avenue*; and Beverly Hotel, 557 Lexington Avenue. These five items will be heard by the LPC this summer, on Tuesday, July 19th.
The Municipal Art Society is pleased to see 12 buildings on the way to individual landmark status, though we would have preferred that the full roster of our submissions fall under the protection of the Landmarks Law.
Sign up to stay informed.