Greening NYC's Historic Buildings
Green Rowhouse Manual
October 19, 2012
The Greening NYC's Historic Buildings manual is an integral part of the Municipal Art Society of New York's (MAS) campaign to demonstrate that any historic building restoration can and should include energy efficiency measures. This manual was developed as part of MAS's Preservation and Climate Change Campaign, which promotes the environmental benefits of retaining New York City's older buildings and improving their efficiency to fight climate change. This manual is intended to help owners of historic rowhouses in New York City and elsewhere make energy efficiency gains, while following best historic preservation practices.
Download Report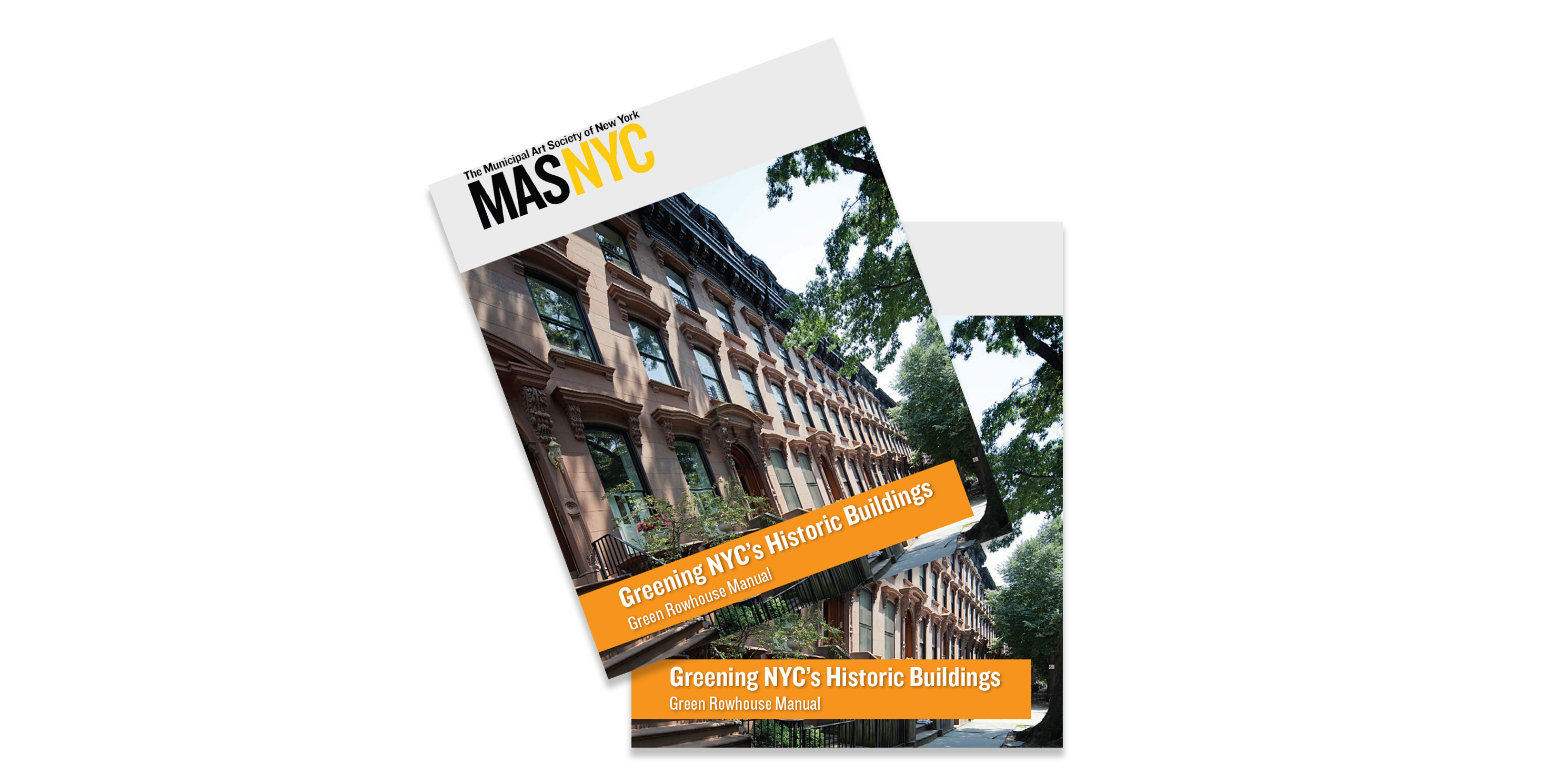 This manual was produced by MAS with Cook+Fox Architects and Terrapin Bright Green, under the guidance of the New York City Landmarks Preservation Commission, and made possible through the support of the J.M. Kaplan Fund, the National Endowment for the Arts, The National Trust for Historic Preservation's Elizabeth and Robert Jeffe Preservation Fund, the New York Community Trust and the Witkoff Group.
Sign up to stay informed.