Important Win for Transparency in Zoning Variances
MAS applauds Mayor de Blasio and the City Council for enacting a series of laws to reform the Board of Standards and Appeals' zoning variance process
May 31, 2017
Yesterday afternoon, MAS President Elizabeth Goldstein joined City Council Members Ben Kallos and Donovan Richards, and Council colleagues as Mayor Bill de Blasio signed into law a series of reforms to the Board of Standards and Appeals zoning variance process.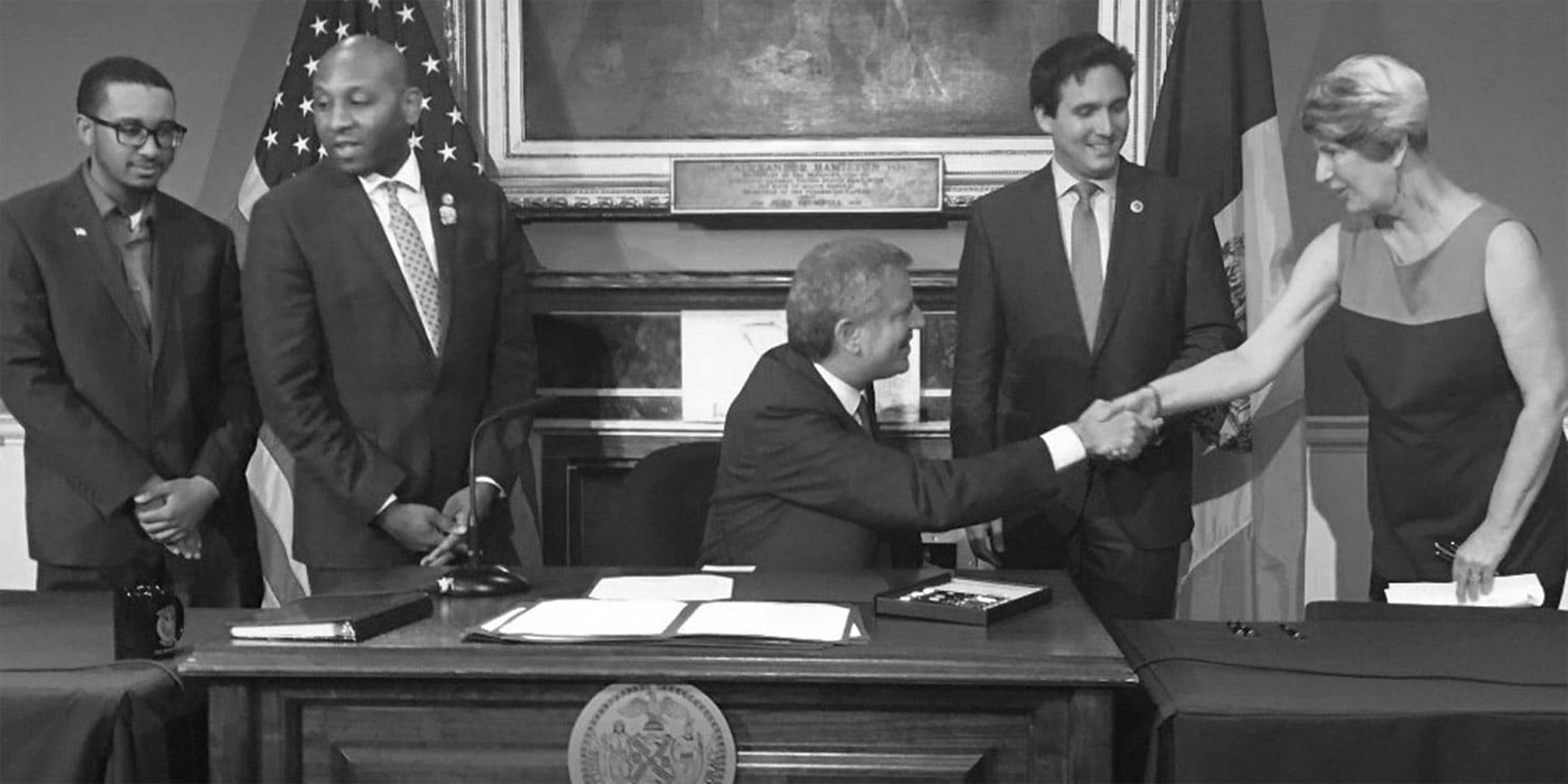 MAS has long advocated for efficiency and transparency in land use, and many of these reforms were based upon our recommendations. In 1976 and 2004, MAS released landmark studies identifying abuse and misuse of the variance process, which allows property owners to bypass zoning regulations in certain hardship situations. We showed that clusters of these individual variances have effectively resulted in the rezoning of certain communities, without taking into account the cumulative impacts on light and air, traffic, parking, school capacity, and other city services.
This piecemeal approach has given the Board of Standards and Appeals authority, but not the responsibility, that is intended for the City Planning Commission. Indeed, it has left neighborhoods without a means to manage the wholesale change taking place around them.
We applaud Mayor de Blasio and the City Council-Council Member Kallos, in particular-for enacting these sensible pieces of legislation.
Application Reform
Decision Reforms
Notification Reforms
City Staffing Reforms
Transparency Reforms
Sign up to stay informed.