Monument of the Month: Female Sculptors
Celebrating 30 years of public art
March 29, 2017
The works saved by the Municipal Art Society's Adopt-A-Monument represent a Who's Who of American sculptors and architects of the 19th to 21st century. Three of these artists – Anna Hyatt Huntington, Sally James Farnham, and Gertrude Vanderbilt Whitney – are among the handful of prominent female sculptors of the first few decades of the 20st century.
We proudly celebrated these remarkable artists this March, the month that honors Women's History.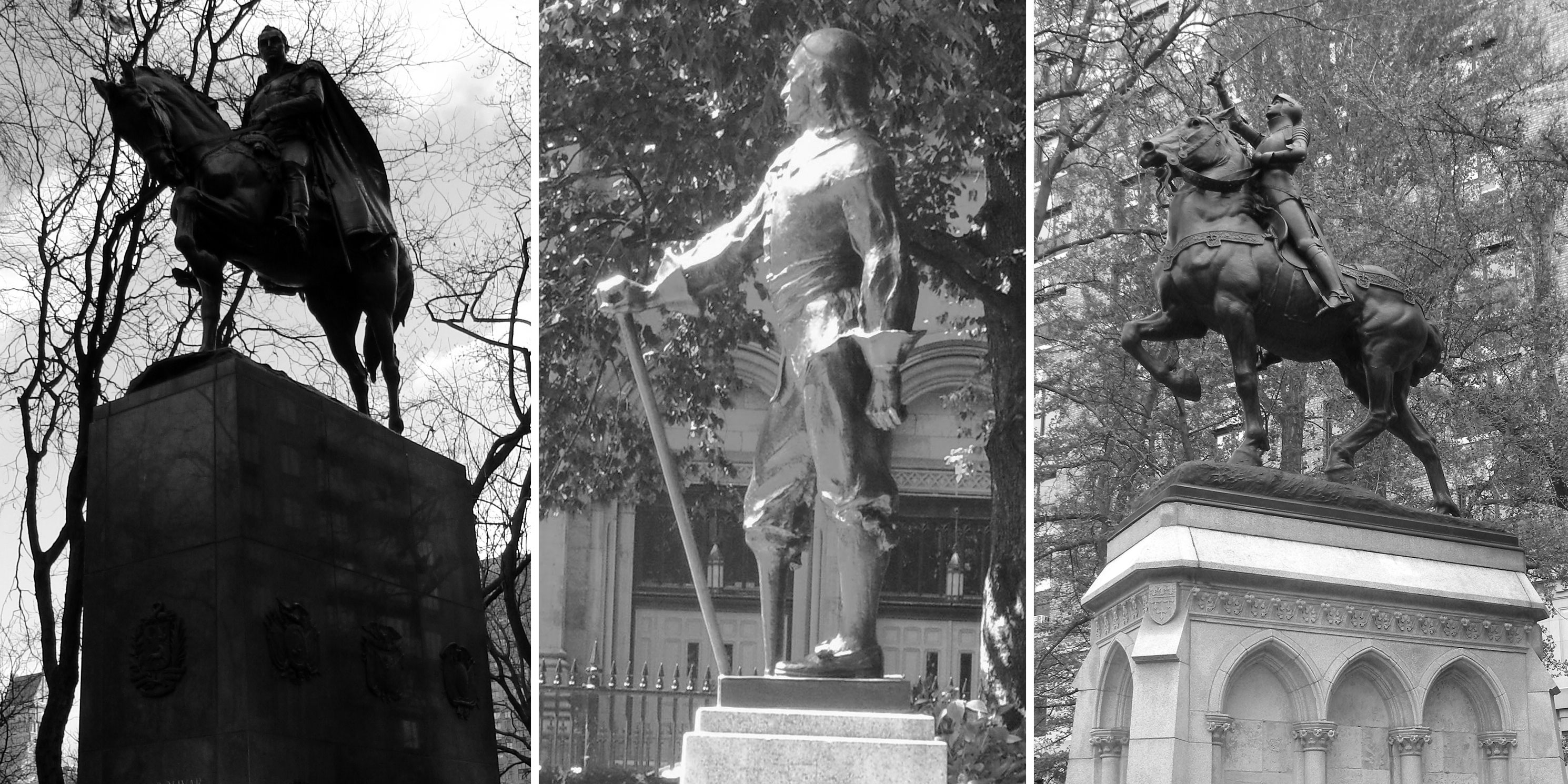 Sally James Farnham's Simón Bolívar
In 1916, Sally James Farnham was chosen from a pool of 20 other sculptors for the chance to depict Latin American military hero Simón Bolívar.
At the time, she was 30 years old, self-taught, and virtually unknown. Read more about Farnham's incredible career and the celebrated Bolívar monument that now presides over Central Park South at Aristos.
Gertrude Vanderbilt Whitney's Peter Stuyvesant
Gertrude Vanderbilt Whitney, founder of the Whitney Museum of American Art, was an artist as well as a philanthropist.
The Peter Stuyvesant statue that sits in Stuyvesant Square is one of many "hidden monuments" she produced over the course of her career. In 1929, when the Metropolitan Museum of Art turned down her endowed gift of 500 works of art by uncelebrated American artists – many of them women – Whitney founded her own museum to showcase the artworks.
Read more about "The Iconoclastic Woman Who Founded the Whitney" at New York Magazine.
Anna Hyatt Huntington's Joan of Arc
Anna Hyatt Huntington's Joan of Arc, which sits at 93rd Street and Riverside Avenue, is both the first public sculpture in Manhattan done by a female artist and the first New York City public monument to honor a real woman, rather than an allegorical or mythological figure.
Ms. Huntington later made a second version of Joan of Arc for the Cathedral of Saint John the Divine on Amsterdam Avenue at West 110th Street in Manhattan's Morningside Heights neighborhood.
Read more about Huntington at Art News.
Sign up to stay informed.