President's Letter, April 2017
Monthly observations and insights from MAS President Elizabeth Goldstein
April 27, 2017
I had the pleasure of seeing Citizen Jane, the new documentary about Jane Jacobs. The film focuses on the epic battle between Jane Jacobs and Robert Moses over alternative visions of the city. I was moved, as I have been many times before, by the intuitive brilliance of Jacobs' insights into what makes a city, New York in particular, great.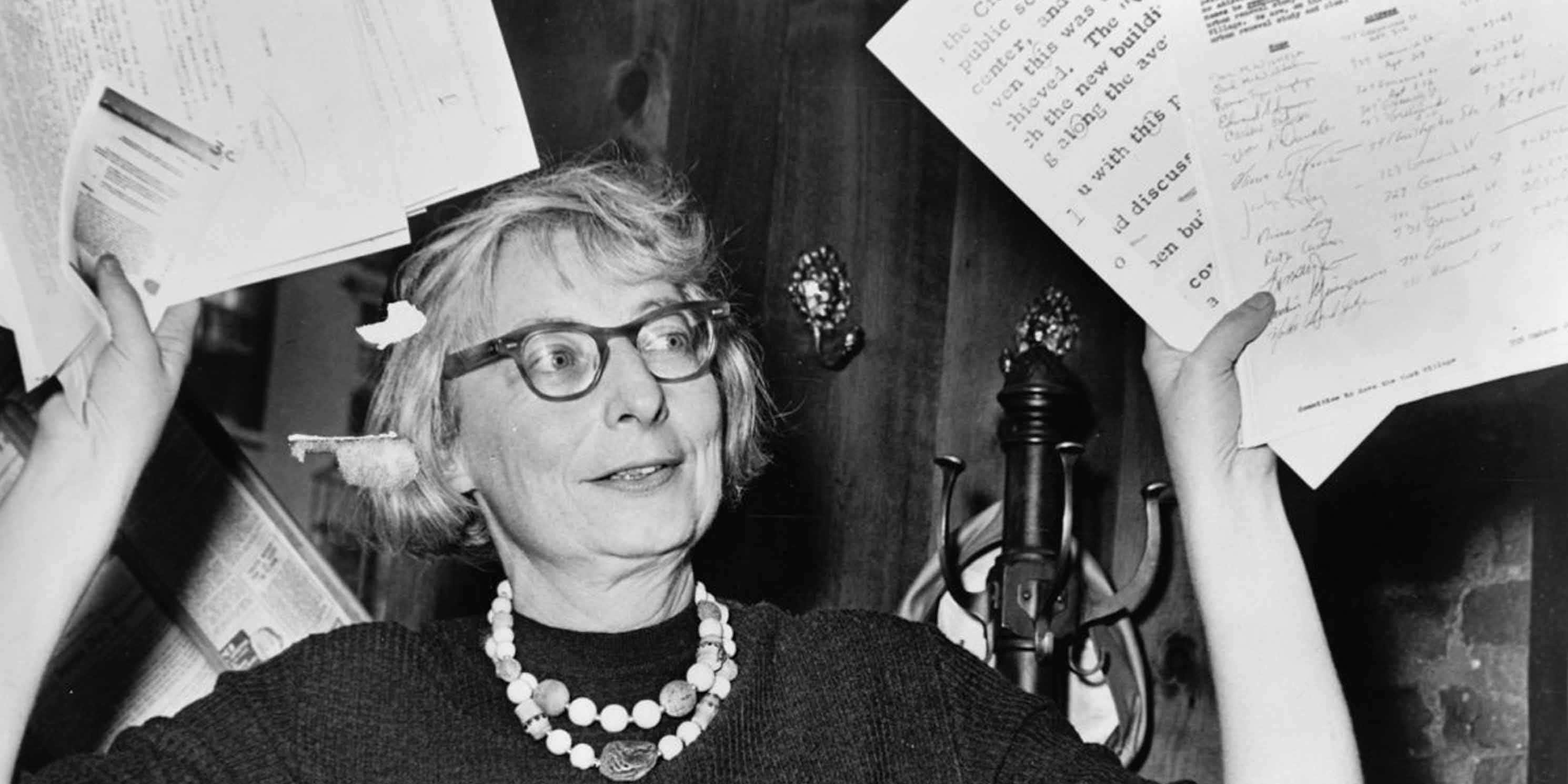 I grew up in a "tower in a park" in the Bronx, in this case, a Mitchell-Lama tower. In some ways, the film made me sympathetic to Robert Moses' early idealized-and in retrospect naïve-vision that better housing would solve society's ills. But, my adult life pulled me to the historic, messier, more neighborhood-y parts of the city. In my heart, it is the vibrant, colorful city that draws me most strongly.
Indeed, most New Yorkers have great pride in our variety and character. Homogenous we are not. However, as the city's economic engine continues to tick along at a good rate, we are faced with a number of challenges to that diversity and spirit we love. New York must not give up on the idea that our future is one of multiplicity and dynamism, messy though that may be.
So I have been especially disturbed by the New York City Economic Development Corporation's proposal to incentivize the relocation of the garment industry to Sunset Park in Brooklyn. The City is making it abundantly clear that manufacturing is not a part of that variety or character in Manhattan. They are proposing to remove a zoning text overlay that was intended to protect the Garment District. However, almost one million square feet of garment manufacturing remains there, surrounded by associated businesses from pattern-makers, wholesale showrooms, and notions purveyors, to name but a few.
The upshot is that if you are a skilled garment worker commuting from Manhattan, Queens, the Bronx, or New Jersey, someone wants you to make your place of business a great deal farther away. Meanwhile, the City will legalize non-conforming office uses-rewarding those who have not complied with the law, who have warehoused their properties waiting for just this moment, who have undermined the health and stability of the garment industry in Manhattan. This is not okay.
It feels as though the City wants to find a more idealized future for the fashion industry than it, itself, wants. It is just the characteristics of the fast moving variety of the businesses in Garment District that gives it a unique place in the broader, city-wide fashion industry. MAS stands with all of the voices that have been raised to protest the removal of the zoning text overlay. There has to be a better, fairer way to resolve the future of the Garment District than an ill-conceived and suspiciously timed removal of the one protection that is left.
Let us learn from the lesson of Robert Moses: vibrant, dynamic communities cannot be engineered into existence.

Elizabeth Goldstein
President
The Municipal Art Society of New York
Sign up to stay informed.