President's Letter, June 2017
Monthly observations and insights from MAS President Elizabeth Goldstein
June 29, 2017
My husband and I decided to travel by bus across Brooklyn neighborhoods last Sunday. It was either that or brave closed subway stations and a long walk to go "faster," well maybe. We departed from Sunset Park on the B11 and switched to the B16, transferring in the heart of Borough Park with our final destination being Prospect-Lefferts Gardens.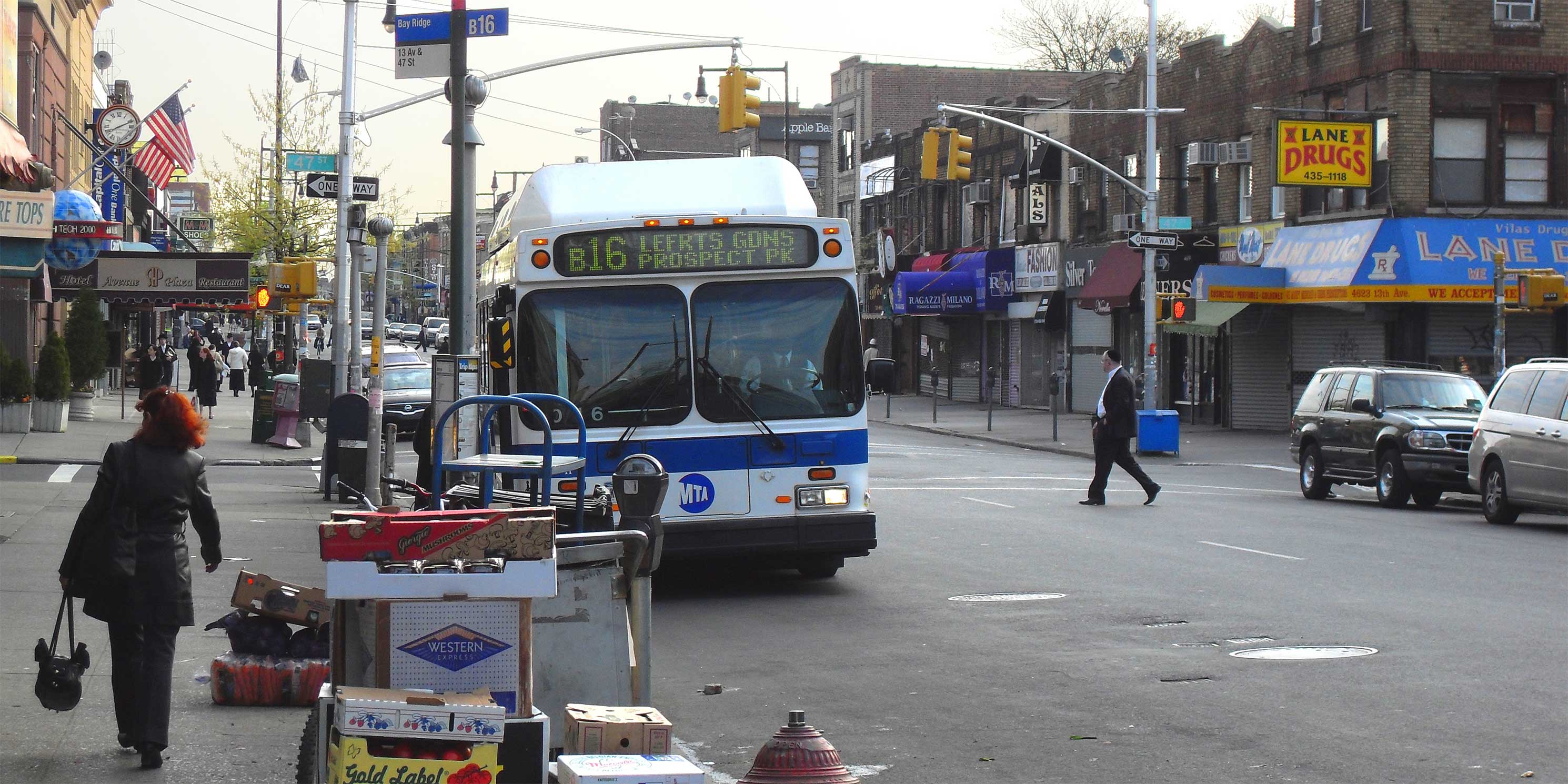 It was NYC Pride Week, but you wouldn't have known it until we got to Prospect Park where celebrants were out in force on a stunning summer evening. The trip was a study in contrasts and reinforced my long-held belief that, although New York is ONE political entity, it is really a city of cities – small, and sometimes large, enclaves of very different worlds butted up against each other in ways that might have swarms of sociologists agog for years.
We traveled from a Mexican, pan-Latin neighborhood through the third-largest Chinatown in NYC, from Borough Park to Little India to West Indian neighborhoods. And literally the distance of an avenue block can mean the difference between Chinese noodles and Glatt Kosher and curried goat, and back again. It is the glory of New York, that rapid-fire contrast of ethnicities and cultures.
But I also noticed as I traveled through these vibrant neighborhoods how beautiful they are. Even the dense or low income neighborhoods are home to lovely old trees and streets brimming with interesting architecture. Many of these neighborhoods have been down-zoned during the last two mayoral administrations, but still have space in the zoning envelope to grow. It made me wonder how these neighborhoods may evolve as new immigrants arrive and find their niche. One of our city's greatest assets has been the fact that "new" New Yorkers have always been able to find a place here, sometimes moving into neighborhoods that were left by generations who came before them, often of very different origin. Think of the layers of inhabitants of the Lower East Side, for instance.
Is this moment of growth any different? The answer is yes, because this growth is happening outside Manhattan. The Bronx is not only the fast growing borough, it is the fasting growing county in the state. Queens and Brooklyn follow it in that order. And if you look at the top neighborhoods across the country that have had the greatest number of large apartment complexes built, NYC has eight in the top 50. Long Island City is building 66 percent more units than the next neighborhood down the list – Downtown Los Angeles!
It is a symbol of our humanity that we both welcome and worry about this increasing density. But if New York is going to remain a place for the world to call home, we need to continue to encourage and enable exciting, vibrant, affordable places for people to live. If not, we risk losing the very thing that makes New York so effervescent. So as we celebrate this Fourth of July weekend, let's remember that although our founders could never have imagined a city (or country) as vast and diverse as the one I saw out my bus window last week, the foundation they built is what made all of this possible.

Elizabeth Goldstein
President
The Municipal Art Society of New York
Sign up to stay informed.