President's Letter, July 2017
Monthly observations and insights from MAS President Elizabeth Goldstein
July 28, 2017
The city has changed substantially since my childhood. When my dad schlepped us down from the Bronx to look at the architecture of what is now SoHo in the early 1960s, the cast iron beauties housed manufacturing of all kinds. I remember being awed by how different these building looked in the quiet of a Saturday morning than anything else I had ever seen. Now the neighborhood has passed through the "artist live/work and gallery" phase and the "lofts and cool independent shops and designers" phase to the "Apple store and tourism" phase. Who knows what comes next.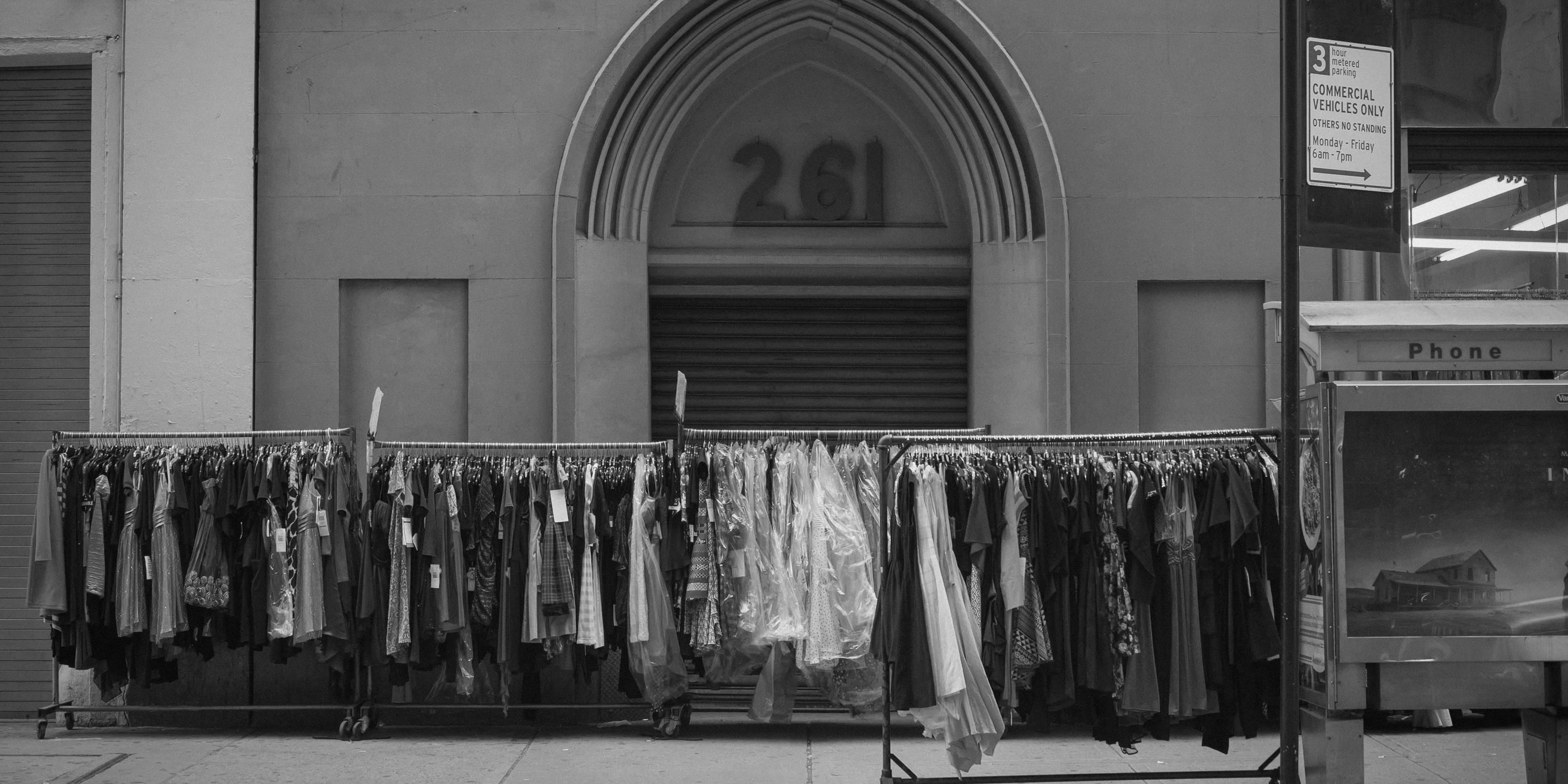 But the Garment District, despite having gone through its own transitions, still feels strikingly the same. It is certainly a lot harder to get run over by a trolley full of clothes being marched down from a manufacturer to a retail outlet, but the streets still have the bustle of people darting into buildings and shops. It still feels like you are discovering a fabric or notions shop that has been waiting for you to stumble into it. But of course, you didn't really discover it, because it has been there serving the center of the garment industry in New York forever, maybe 70 years. And you might also not realize that above your head are floors and floors of manufacturers, designers, production houses, costume makers, importers, showrooms, and more, taking up literally millions of square feet. It is a humming, buzzing complex system of folks who rely heavily on each other to do their day-to-day business.
I am not the only one that has had a secret desire to get behind those doors and see what's going on inside. Last week, 75 New Yorkers, eager to see what was up in the Garment District, got a look behind the façade on a special tour with MAS. (We had a waiting list of more than 200!)
It would be hard to find a place in New York that could claim to be more real than the Garment District. From the studio of a young design brand, Kal Rieman, Inc., run by Ohio-born designer Cally Rieman, to a lace purveyor named Frank Seam (you can't make this stuff up) at Sposabella Lace. Or Maiman from Bangladesh who owns three fabric stories in the district, all with different specialties. Amazing!
The businesses are varied and everyone's story is different. But the thing they all had in common was that they sell the top of the line, whether that is French lace or Thai silk, and they are preachers for their products – believers and incredible sales people, as a result.
Each of the folks we met also talked about how the ecosystem that they have thrived in is now challenged. If a part of the web is cut out because, for instance, manufacturers cannot afford to stay in the Garment District, then something powerful and intrinsic will be lost.
How do we protect this fragile network of businesses that are interwoven in such a complicated way? It is clear that the solution has to focus on the most delicate link: manufacturing. And that solution must be real estate-based. The 1987 zoning protections for manufacturing in the Garment District have made a positive difference.
But it is true that the protected areas of the district are substantially bigger than the existing manufacturing uses today. So some adjustment to the special zoning area might be warranted – but only after a more comprehensive, right-sized real estate solution is in place.
Once that is accomplished, we must turn our eyes to place-making in the district. Much to my enormous surprise at our fabric store stop, we learned that 50 percent of Maiman's customers are tourists. We asked where they came from. His answer, "All over, Brazil, Germany, Australia, all over the United States."
Let's hope that we don't ignore what those tourists know, that the Garment District is a unique and special place to be treasured and nurtured.

Elizabeth Goldstein
President
The Municipal Art Society of New York
Sign up to stay informed.