President's Letter, April 2018
Monthly observations and insights from MAS President Elizabeth Goldstein
April 27, 2018
The magnolia trees are blooming and it finally feels like we are going to have a reliable, glorious spring. However, despite Mother Nature sharing her bounty, pitched battles are emerging all over the city.
In countless New York neighborhoods, community groups are facing off with developers over out-of-context buildings and super-sized developments. In Brooklyn, 80 Flatbush could become the highest density development outside of Manhattan, and in Long Island City, the Anable Basin rezoning could result in over 13,000 new residents along the waterfront. No longer are these conflicts exclusive to Manhattan, but they are a citywide phenomenon that is hotly debated at community board meetings and raising alarm. And even some of the most egregious fights threaten to set precedent across the five boroughs.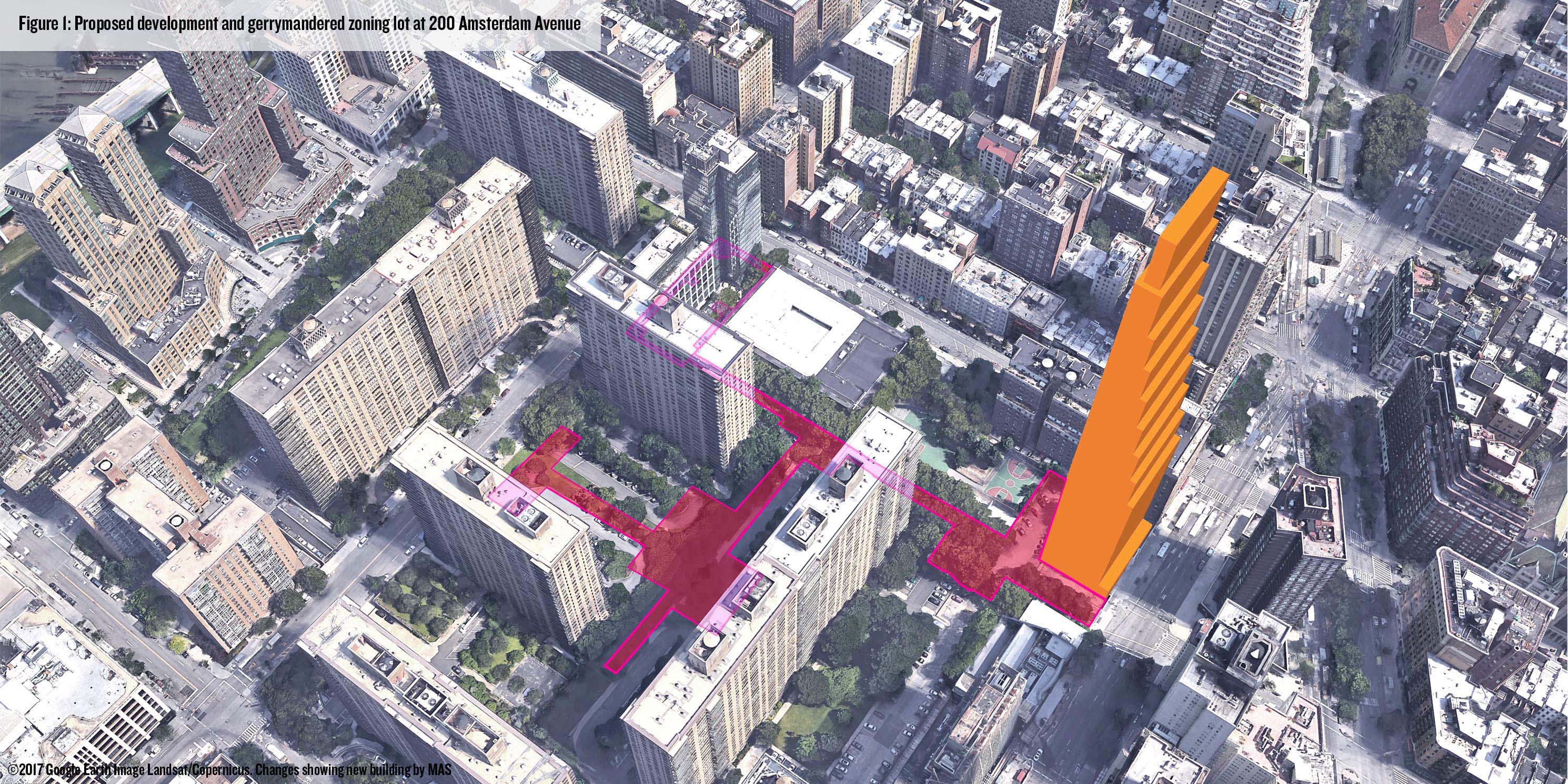 And speaking of cases to prevent terrible precedents, just this week MAS joined the Committee for Environmentally Sound Development in a lawsuit for temporary injunctive relief at 200 Amsterdam Avenue. As faithful readers of this column know from my observations on the Board of Standards and Appeals (BSA) hearing last month, the decision on 200 Amsterdam was put off until June 5. This delay means that the developer, SJP Properties, has another two months to proceed with construction and thus the potential ability to plead hardship and the chance to proceed no matter what decision the BSA makes. We adamantly disagree, of course, and will continue our fight in court.
This is MAS's second legal action in 2018 alone. We are an integral part of two small but mighty coalitions, and we have hired two different legal teams to represent us. It is a heavy lift.
But once upon a time, we had the skill, insight, and hard work of our in-house counsel, the Menapace Fellow. Established in 1984, the fellowship gave recent law school graduates an opportunity to acquire first-hand experience in the legislative process, litigation, and advocacy before New York's regulatory bodies. It provided the intensive learning experience of a judicial clerkship with a greater opportunity for independent, creative work in finding solutions to new and persistent problems in urban life. And I am delighted to say that we are actively seeking to bring a new Fellow on board later this year!
The Fellowship is named in honor of Ralph C. Menapace, Jr., a distinguished lawyer and active civic leader.  Mr. Menapace, a graduate of Yale Law School and a partner in the firm of Cahill Gordon & Reindel, championed the preservation of landmarks, the protection and enhancement of parks, and the creation of more sensitive zoning tools to guide new development. He was an invaluable resource for community groups, government agencies, and civic organizations.
Have a candidate in mind? The deadline for applying is May 1. Application information may be found here.
And in the meantime, please enjoy the beauty of our precious public spaces.


Elizabeth Goldstein
President
The Municipal Art Society of New York
Sign up to stay informed.