President's Letter: March 2020
It feels like we've aged a year in the last few weeks. In between my fears for our city and my immense gratitude for the essential workers who are keeping New York running, I have also been reminded of all the bits of daily urban life that I once took for granted.
I haven't been on mass transit for weeks, but every day I have been trying to take a walk around my neighborhood. I'm eager for the change of scenery and for the opportunity to perform what small acts of giving back are still available to us.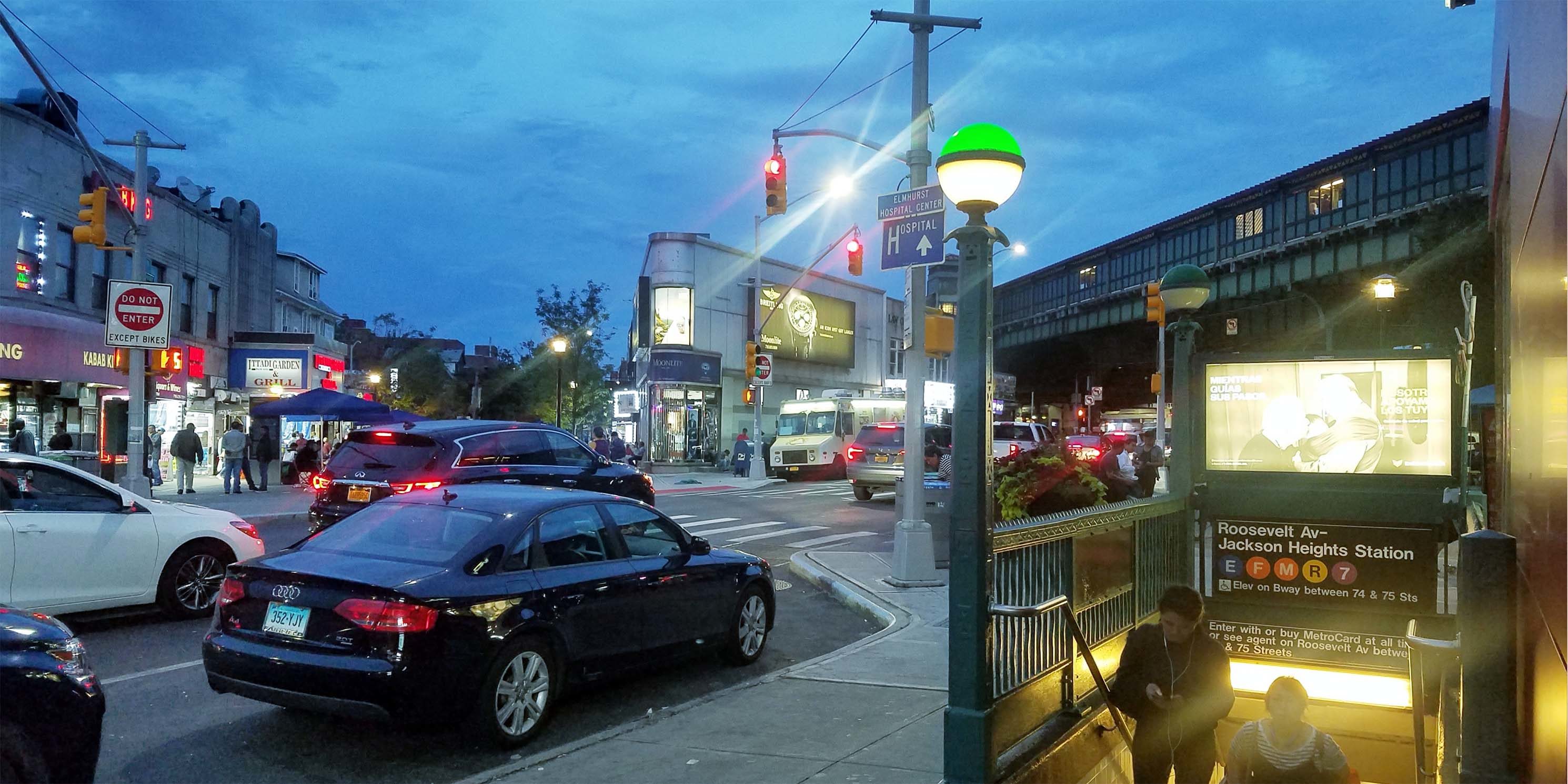 Jackson Heights is nothing if not the land of small restaurants and shops. My husband and I can't keep them alive by ourselves but we are trying to give thanks for their skill and hard work as best we can. Last week, we walked to Cannelle, an extraordinary French bakery tucked into a strip mall about 15 minutes from our apartment. Usually the place is bustling with tables full of families and friends speaking Russian, Spanish, and Hindi. Yesterday, there was a line out the door (each person spaced safely apart) but of course we were waiting for a take-out order, not a table. The rustic bread and almond croissants were just as delicious as ever though. Next we stopped on our way home to pick up empanadas for lunch.
The day before we tried a brand-new banh mi place near us. (What bad luck to be opening into the face of this pandemic!) And today we went to local cheese shop, which now only accepts internet orders and brings them to the door in a brown paper bag. It feels like an illicit hand off!
Despite these efforts, our neighborhood still feels so empty—as it should, I suppose.
Within our building, though, there is a drawing together. The simple beauty of our courtyard is a little overwhelming with the daffodils blooming and the magnolias coming into bud. It is a heartbreakingly beautiful spring. As folks stop to take in the natural wonder around them, neighbors are looking out for each other, chatting from an awkward "social distance" away and offering to run errands. People seem to want to talk—the uncertainty is clearly a strain for everyone. But there is a palpable generosity that is happening, people are interacting and caring for each other as best they can.
That is what lures me out too, the need to commiserate, to hear others stories and remember that we are in this together, whatever the distance between us. This is a time when we're all searching for balance between these two powerful human instincts: the desire to be a part of the world and to do our part to protect each other.
We are now into our second week since Governor Cuomo's PAUSE order (shelter in place, by a different name) has taken effect, with no idea how long this period of sacrifice and collective action will last. My heart breaks for the New Yorkers already dying, for the courageous doctors and nurses showing up to treat the sick without basic protective equipment, and for the millions among us worried about rent payments and mounting bills.
We have to do what little we can to help one another—stay home, look out for each other, support your local businesses, and give thanks to those in the trenches. The definition of home has become so much smaller and so much bigger at the same time. On behalf of all of us at MAS, we hope for your safety and security in this trying time.

Elizabeth Goldstein
President
The Municipal Art Society of New York
p.s. In case you missed it, please see my note last week on the (temporary!) suspension of our in-person public programming and plans for staying engaged with our audience from home.
Sign up to stay informed.