Special Message on MAS Programs
Dear all,
The Municipal Art Society of New York has a long history behind it, advocating for our city through times of prosperity and periods of crisis alike. Throughout it all, we have prided ourselves on our dedication to bringing New Yorkers together, to celebrate our neighborhoods and connect with one another in ways that deepen our appreciation of urban life. However, the coronavirus pandemic bearing down on New York requires all of us—for the greater good of our great city—to behave in ways we could never have imagined a few months ago.
So, in this particular moment in time, we have had to do something very unlike MAS, which is to suspend our in-person public programming, at least through May 15. We are eager to gather with you again once this public health emergency has abated. In the meantime, we hope you will join us in giving thanks to all the New Yorkers working to help one another and keep our city running in these unsettling times.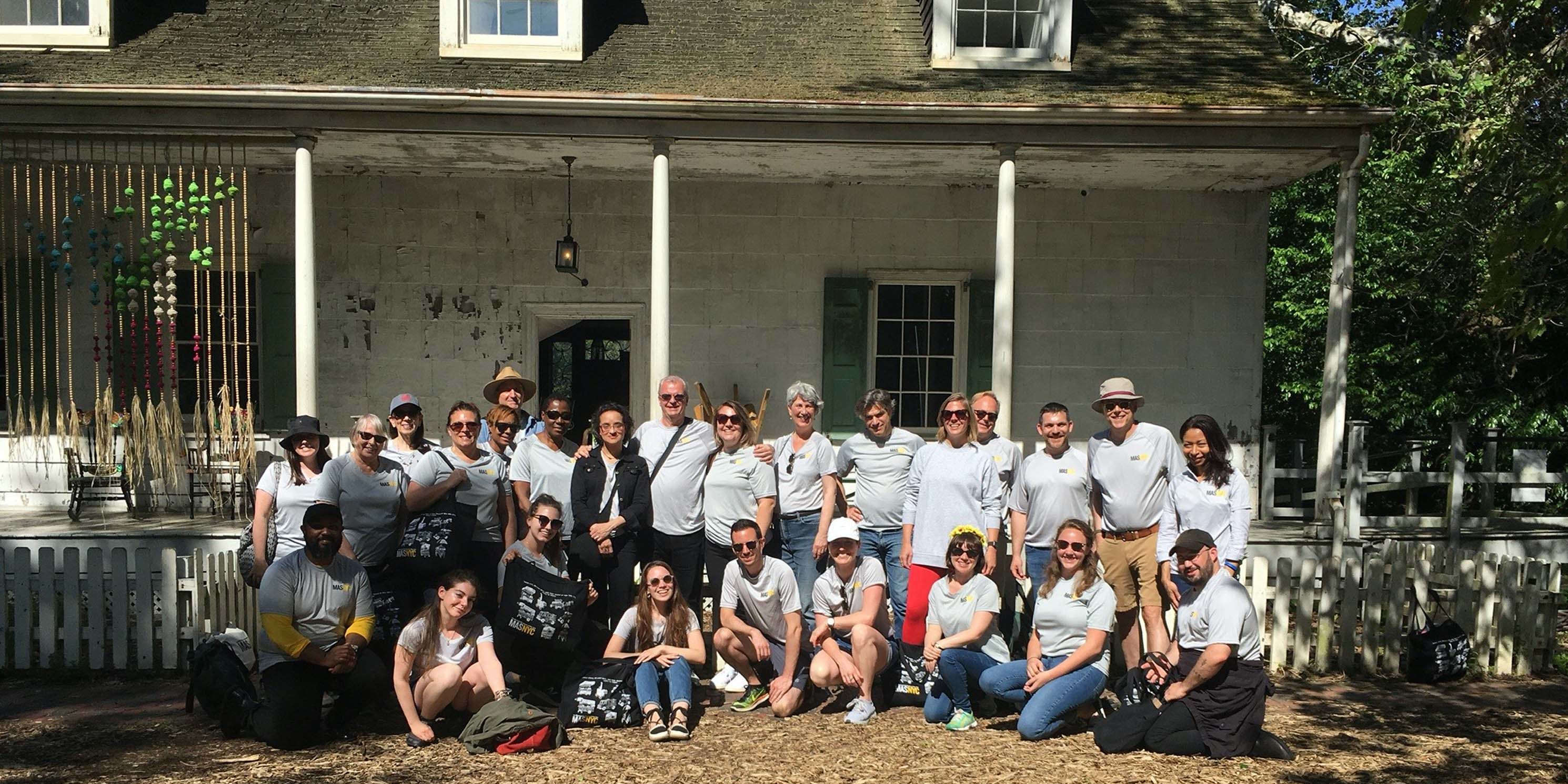 This reality means that we find ourselves—like many of our partners—unraveling things that have taken months to put together. Our annual awards reception, Celebrating the City, should have taken place on Tuesday. (How I long for an evening gathering together to honor projects that enlighten and ennoble urban life.) The Jacqueline Kennedy Onassis Medal Gala, which makes so much of our advocacy possible throughout the year, was to be held in late April. Our beloved walking tours program, which usually operates year-round, is taking a very uncharacteristic two months off.
And Jane's Walk, the event that heralds the true start of spring for many of us, will feel very different this year, though I'm happy to report the show will go on! We've canceled the public gathering aspect that has traditionally been central to the festival, but we're working with partners and longtime walk leaders in all five boroughs to come up with a sort of "virtual" Jane's Walk. Stay tuned for details in the coming weeks.
Throughout this strange and trying time, I have been reminded again and again how creative and tenacious the MAS team is. We have not retreated, rather we are pivoting to find ways to deliver the advocacy and educational programs that have always been the lifeblood of this organization:
Have you noticed our new social media feature, #TakeActionTuesday? Every week, we're posting one way you can help advocate for New York City without leaving your couch.
This week, we joined our friends at Urban Archive in releasing two digital tours as part of the #NewYorkfromHome campaign: Epidemic, New York in 1918, and Hospitals through History.
And we will soon launch an online art gallery that has been in the works for months now, but couldn't be better timed.
The creativity that is emerging is inspiring and I'm so grateful for our team. And I'm also reminded every day how lucky we are. We are all safely working from home, which is not without its hiccups, but nothing compared to the struggles of restaurant workers whose livelihoods are going up in smoke, or the doctors, nurses, and first responders who still have to get on the train every day to keep the rest of us safe.
Ah, how a month can upend our world! It is hard to absorb it all and hard to look away. But if there is anything that a crisis like this tells you, it's that New York and New Yorkers are endlessly resilient.
And please accept my thanks for your ongoing support of MAS. Hang in there and be safe.
Sincerely,

Elizabeth Goldstein
President
The Municipal Art Society of New York
Have an Idea?
If you have an idea for ways MAS can help keep New Yorkers engaged, we want to hear it! Visit our suggestions portal to share your thoughts.
Questions? We're here to help
Please note: If you have purchased a ticket to a tour that has been canceled, a refund will be issued back to your original payment method. You do not need to contact us to receive this refund.
Sign up to stay informed.