President's Letter: May 2020
I can't decide whether all these virtual platforms are tethering us to our devices or making us more present than ever. On some level, this pandemic must be so different than past ones because of the technological tools we have at the ready. What must it have been like during the flu epidemic of 1918 when news of a sick relative might arrive long after they had passed—or recovered, for that matter? But even technology can't fully erase the unease and anxiety of this moment.
I am sure I am not alone by having been stunned by The New York Times front page list of just some of 100,000 Americans lost to COVID-19 (nearly 30,000 casualties in New York State alone). It is too easy to read a statistic without connecting with the fact that each of these deaths is a story of a life. What an effective way to remind us that this new normal remains filled with deep, deep personal pain.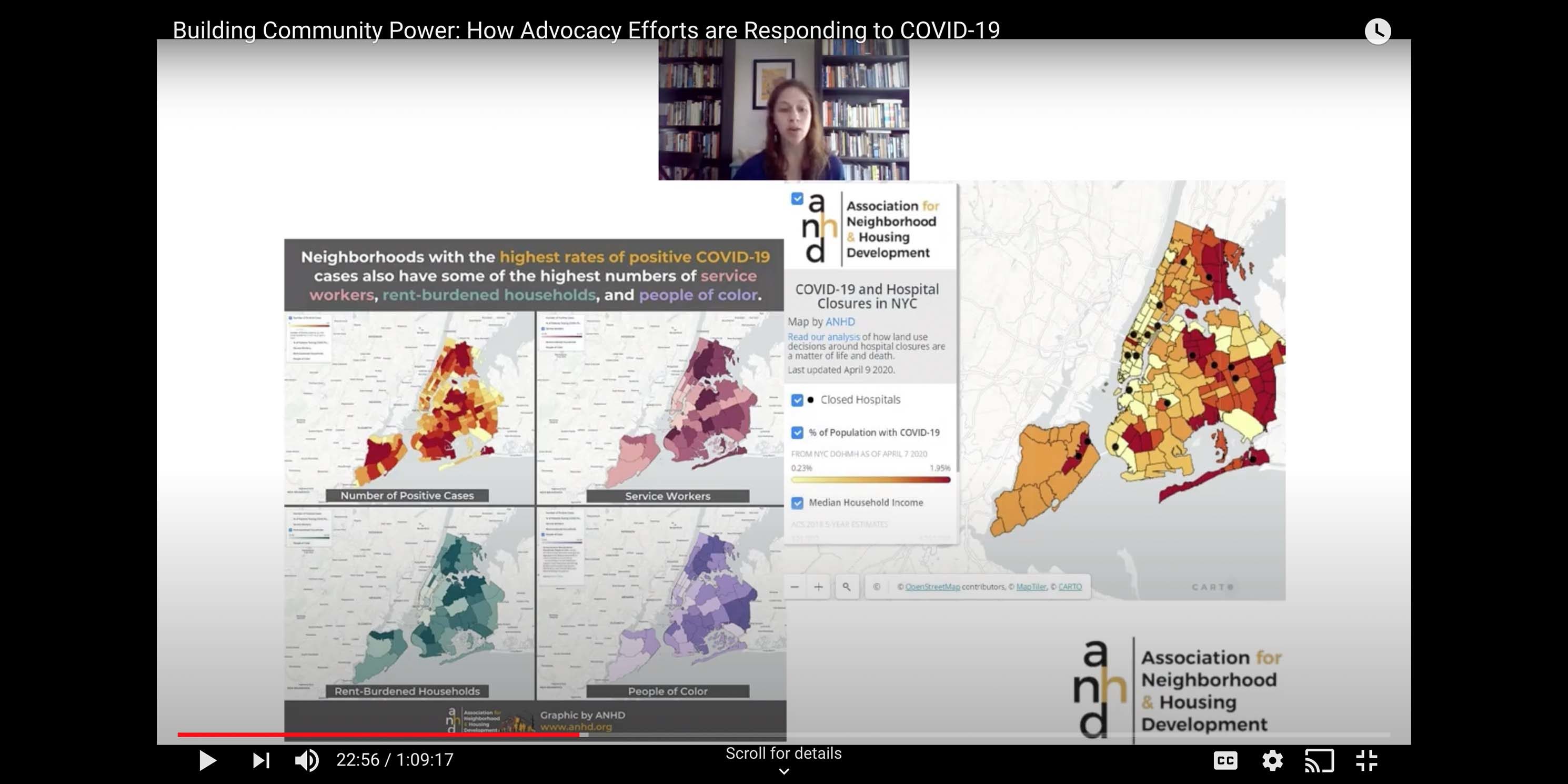 For all of us who love New York, it is hard not to wonder what the future of our profoundly changed city will look like. Last week, I had the great honor of interviewing Justin Davidson, the Architecture and Music Critic for New York magazine, on just that topic.
This interview was hosted by the MAS Urbanist Leadership Council. Mr. Davidson and I agreed to avoid predictions about what will come and focus more on the imperatives that this crisis propels us to confront. My favorite imperative was Mr. Davidson's emphatic declaration that we need to do away with rush hour—indeed, I think for most of us who have had the ability to shift to a work from home environment, it is the prospect of returning to our commutes that complicates the question of when best to resume ordinary life. And add to the conundrum, a hot subway platform with a mask for the length of the commute and into a masked business day sounds… less than ideal.
We certainly don't know the answers to all of this yet, but it is suddenly feels like we need to start planning for it. Our state and local governments will certainly provide directives, but in the end it will also take our collective creativity to push beyond that to find solutions that keep each other safe. Earlier this month, we hosted an inspiring session with a series of mutual aid organizations who are stepping up to create neighborhood safety nets for their communities. All of this will become more essential than ever as we confront the impacts of what are looking like draconian city budget cuts.
New Yorkers deserve more than just the future that fate hands to us. As the crisis abates—surely someday it will—we need to continue to articulate our vision for the city we want and the services, infrastructure, and resources our neighborhoods need.
Stay well. And thanks so much for your support and kindness toward MAS and toward each other in this difficult time.

Elizabeth Goldstein
President
The Municipal Art Society of New York
Sign up to stay informed.