President's Letter: October 2018
Monthly observations and insights from MAS President Elizabeth Goldstein
October 31, 2018
I did a short perambulation around the Northeast last week, driving to visit friends in Jamaica Plain and Gloucester, Massachusetts, and in Wapole, Maine. (Don't bother reaching for your map on the last one, it is not on it!) As I talked politics in homes both rural and urban, one of the themes that kept coming up was why Americans are still–despite very close races all over the country– turning out to vote in numbers that reveal a deep apathy. Simultaneously, no one seems particularly upset about the tightening of access to the ballot box. (Do you think those two things could be related? Duh!)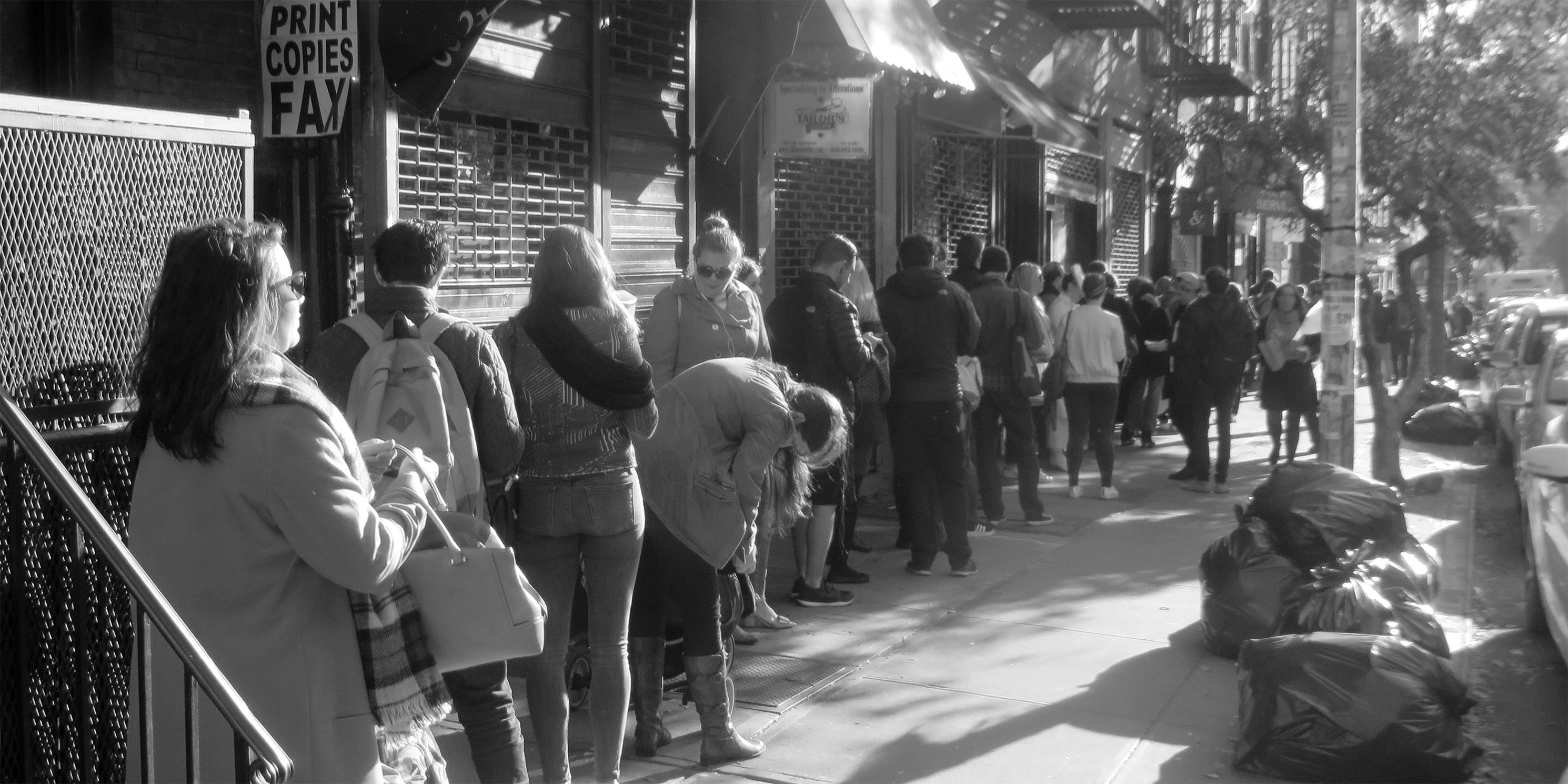 This summer, I attended a lecture by Ari Berman at one of our great sister institutions, the Brooklyn Historical Society. He is the author of Give Us the Ballot: The Modern Struggle for Voting Rights in America. You may have seen his recent articles in The New York Times and other outlets. His remarks that evening were scary, and not in a Halloween kind of way. He called out some of the more outrageous restrictions of voting rights underway nationwide, but also challenged us to look at New York State with a critical eye.
With California in my not-so-distant rearview mirror, his comments on voting here crystallized an uneasy feeling I have had. In California, I could have a permanent absentee ballot on demand, no explanation required. I was allowed to vote in person starting a week in advance of any election, just by showing up at my local city hall (including on weekends!) I took all this for granted. This access to the ballot seemed natural to me, all attuned to fit easily into an otherwise busy life.
Here, not so much. In New York, voters must apply for an absentee ballot on an election by election basis and at least seven days in advance. There is no early voting protocol, nor evidence of a plan to implement one. All of this is to say that we shouldn't be waving our New York fingers at those in other states without checking our own act.
New York State has some key Congressional races this cycle, alongside the top-of-the-ticket races for Governor, Lieutenant Governor, Comptroller, and Attorney General. But here in New York City, we also have a few ballot measures to consider. They are pretty important. The ballot measures are all the result of the first of two Charter Revision efforts underway. Yes, that is right: this first reform process (run by the Mayor and on the ballot this year) is operating independently from the City Council's Charter Revision process, which will produce measures you'll see next year on the 2019 ballot.
If you're confused, you're not the only one. On Friday, MAS will issue voter information about each of The three measures appearing on next week's ballot. One deals with campaign finance, another considers the creation of a Civic Engagement Commission, and the last looks at the appointment process and term limits for Community Boards. In the end, your vote is up to you, but we hope to provide some information to make that decision easier.
My October started with the opening of our 125th anniversary exhibition, Toward a Livable City, surrounded by many warm and wonderful members of the MAS family, past and present. It was a reminder of the generations of activists this organization has fostered and been enriched by. So as we slide past Halloween and into the full blown kick-off of the HOLIDAY SEASON, I have an unusual thank you to add to all of your Thanksgiving tables.
Thanks to all of you for being engaged New Yorkers, who believe that your city needs your voice AND your vote!


Elizabeth Goldstein
President
The Municipal Art Society of New York
Sign up to stay informed.