President's Letter, May 2017
Monthly observations and insights from MAS President Elizabeth Goldstein
May 26, 2017
New York has always been a city where tourists flock and business folks love to travel. But in recent years, the sense of arrival has been lacking – to say the least. Things got a little bit better as JFK got a landscape upgrade and Newark Airport got a reliable monorail link to NJ Transit. Arriving at Grand Central is truly amazing but Penn Station, well, not so much! These days, using Penn is worse than the experience of a small city bus station, albeit with 600,000 passengers a day.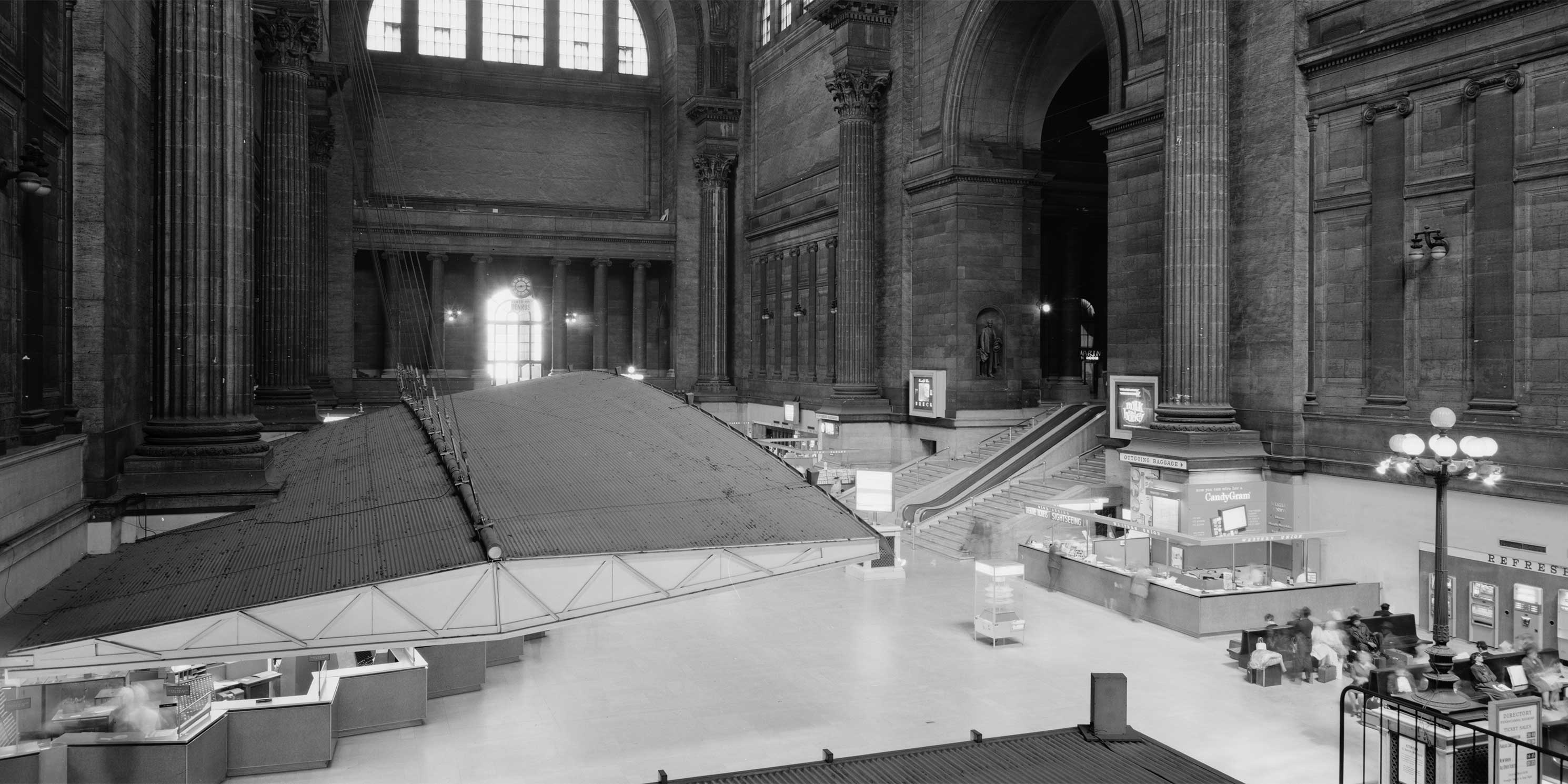 I know because as I was traveling from California many times a year, Newark has always been my airport of preference. Transferring through Penn and I would try to get my suitcase up those steep stairways from those scary, narrow platforms into the hordes of commuters trying to get to their seats FIRST, and find an entrance to the subway that is not at all suited to that suitcase, never mind an escalator or god forbid an actual taxi stand. I am exhausted just writing this down!
Anyway, the spirit of the old Penn Station seems to be shaking its fist at all those who don't think we have a serious problem. From train derailments to stampedes and tasers, we are hearing terrible but predictable news. The irony of it all is that despite the urgent need to move forward with a consensus vision for Penn Station, we are very far from even a back-to-basics plan. Although Moynihan Station will create a grand entry for Amtrak and help ease some of its needs, the vast majority of the traffic through Penn Station is being served by the Long Island Railroad and NJ Transit. Thus relieving congestion demands a rethinking of the bulk of the station between 7th and 8th Avenues.
The Governor's most recent announcement to create a Penn Station task force is encouraging. However, we must not lose sight of the idea that each of these incremental changes must ultimately end in achieving a great, efficient, and reliable station for the long haul with the sense of arrival that befits New York City.
One of the critical steps to that end is the completion of Gateway, the multi-billion dollar project to build new tunnels under the Hudson River and much of the rail infrastructure beyond it in New Jersey.
Meanwhile President Donald Trump has defunded the New Starts Program that contained key grants to the Gateway project. It is now a bargaining chip for the Administration's new infrastructure proposal. And we get it! There is political hay to be made in trading what New York already had for compromises that Trump needs in order to get his plan passed. But the stark, cold reality is that a game is being played at the expense of 600,000 commuters a day. That is not okay. Neither they, nor we, should stand for it.

Elizabeth Goldstein
President
The Municipal Art Society of New York
Sign up to stay informed.