Proposed Renovations Will Make Delacorte Theater Better & More Accessible
Testimony to the Landmarks Preservation Commission
January 18, 2022
MAS supports the renovation of the Delacorte Theater in Central Park proposed by the Public Theater. The MAS Preservation Committee finds the proposed renovations by Ennead and Higgins Quasebarth & Partners to be tastefully consistent with the current theater and practically tailored to ensure greater functionality for crew and performers, and more comfortable for the audience.
Download Testimony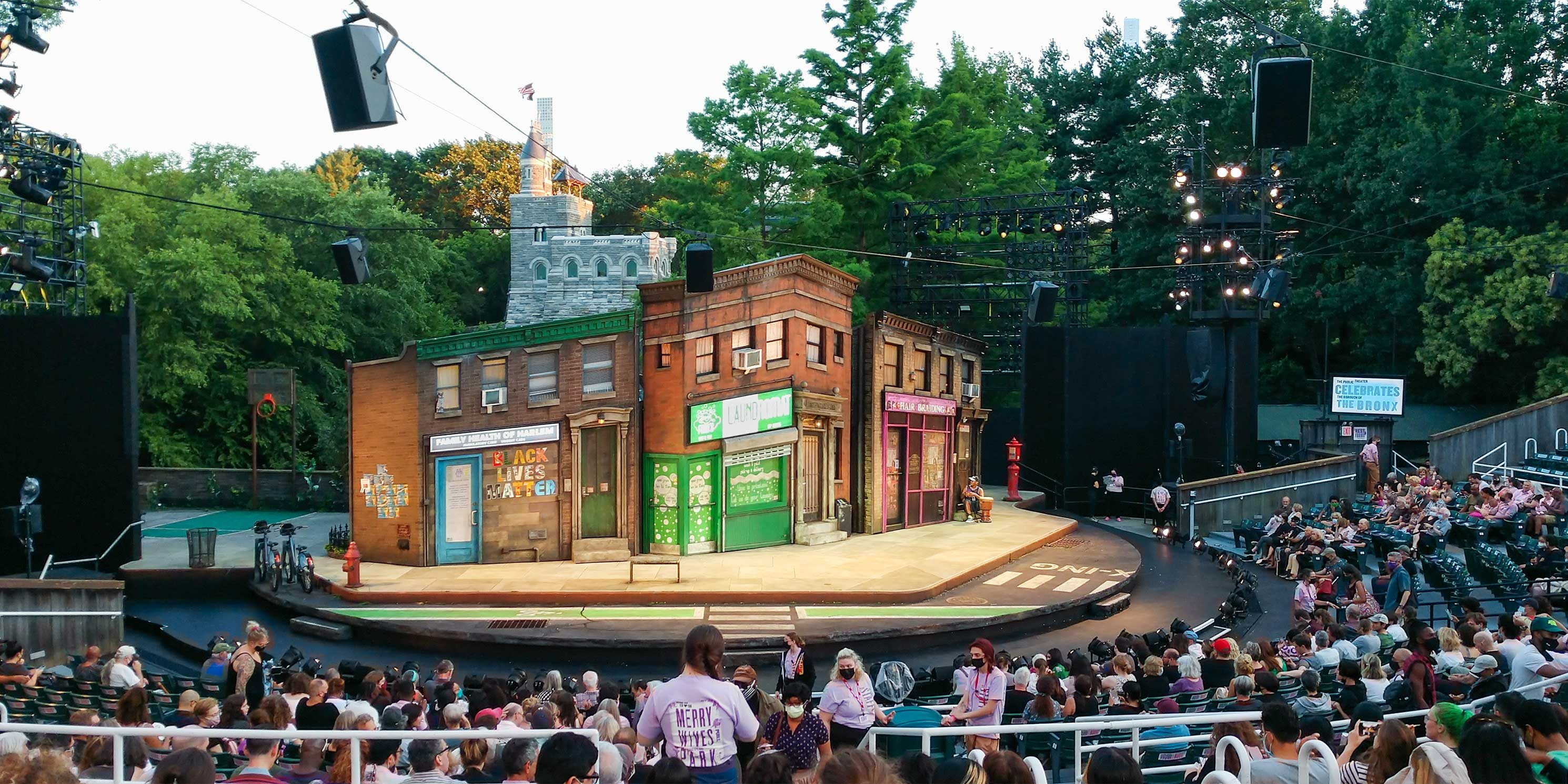 The design follows in the tradition of the current Delacorte Theater, which is respectful to the grand landscape architecture of the surrounding Central Park. The strategies employed on the exterior of the Theater will enhance its visibility after dark and harmonize the permanent and seasonal signage. The changes to the lighting and sound structures on the exterior of the Theater, though reconfigured for safety and updated technology, will be roughly consistent with the footprint and shape of the existing structures and as such, are unobtrusive in nature.
The interior changes are driven by the need and desire for greater accessibility throughout the Theater and for better, more streamlined and effective backstage and below stage space.
Given the responsiveness of the proposed renovation and the sensitive approach to its design, MAS respectfully encourages the Commission to approve the proposed actions for the Delacorte Theater in Central Park.
Sign up to stay informed.