Unlocking Penn's Potential: Establishing a Penn Station Redevelopment and Revenue Capture District
Major investments are needed to improve the experience and functionality of Penn Station
July 31, 2013
Explores creating a Penn Station Redevelopment and Revenue Capture District as part of a potential funding strategy for building a new Penn Station.
Download Report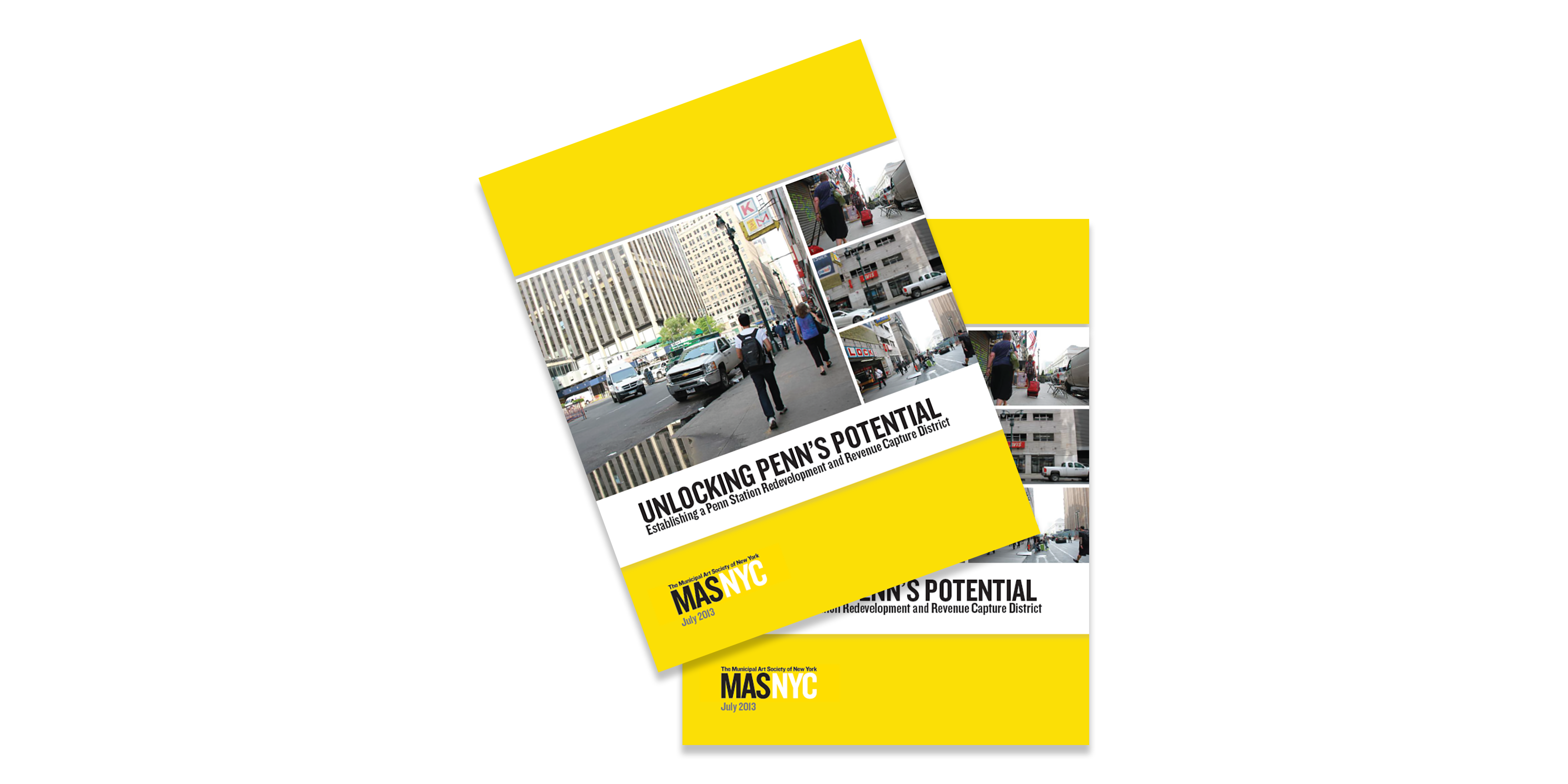 New York City's Pennsylvania Station complex, commonly known as "Penn Station," serves Amtrak, the Long Island Rail Road, New Jersey Transit, as well as the A, C, E and 1, 2, 3 New York City subway lines. The station plays a critically important role in the vast economy that stretches along the nation's Eastern Seaboard, yet Penn Station has su!ered decades of neglect. Current usage levels are well beyond the station's designed capacity, and major investments are needed to improve the experience and functionality of the station, address issues of public safety, and meet projected transit ridership growth over the next several decades. The Moynihan Station project, which will transform the Farley Post Office, located across 8th Avenue from Penn Station, into Amtrak's new home in Manhattan, is an important step toward relieving some of the congestion at Penn Station and improving the station's functionality. However, the Moynihan Station project alone isn't enough to fully address Penn Station's many challenges: it must be coupled with improvements made to the core of the station.
Sign up to stay informed.