Under Construction: One Vanderbilt and Grand Central Terminal
An Exhibition by Stanley Greenberg
February 11, 2021 - April 10, 2021
The Municipal Art Society of New York (MAS) is pleased to present the latest exhibition in the Doris C. and Alan J. Freedman Gallery: a collection of photographs by Stanley Greenberg depicting Grand Central Terminal's western façade uncovered during the construction of One Vanderbilt. Titled "Under Construction: One Vanderbilt and Grand Central Terminal" the exhibition will be featured through April 2021.
Nearly five years ago, a series of East Midtown office buildings were demolished to make way for One Vanderbilt, which would soon become one of the largest towers in the world. When buildings are torn down, views not seen for decades—or even a century—are revealed, changing the way we look at the space. And here was a truly unusual New York sight: a vantage point on one of our city's most famed and photographed landmarks that few had ever seen.
As One Vanderbilt began its ascent 1,401-feet into the air, MAS commissioned Greenberg to document this remarkable moment in time. He photographed the Terminal while it was visible from Madison Avenue and from the new tower. He was also given access to One Vanderbilt as it rose, which allowed him to photograph not only the terminal but everything else visible from the tower. With the opening of One Vanderbilt, New Yorkers will have access to a new, permanent vantage point on the western façade at the tower's public observation deck.
ABOUT THE ARTIST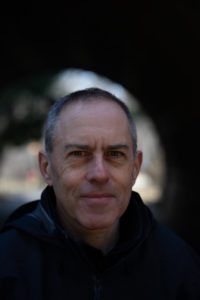 Stanley Greenberg is the author of Invisible New York, Waterworks, Under Construction, Time Machines, and CODEX: New York. His next book, Springs and Wells of Manhattan and the Bronx, will be published in 2021 by FW:Books, Amsterdam.
Greenberg is a recipient of a Guggenheim Fellowship and has had solo exhibitions at the Art Institute of Chicago and the MIT Museum. His work is in the collections of the Whitney Museum, the Metropolitan Museum of Art, the New York Public Library, and other museums around the country. Greenberg lives in Brooklyn, NY.
For more information, visit www.stanleygreenberg.org and follow the artist on Twitter @greenbergphoto1 and Instagram @stanleygreenberg.
All photographs © Stanley Greenberg