70 Fifth Avenue, Original Home of the NAACP, Deserves Designation
Comments to the Landmarks Preservation Commission
March 31, 2021
MAS supports the designation of 70 Fifth Avenue, a significant site for Civil Rights and early 20th century African American history. This 12-story Beaux Arts-style office building, constructed in 1912, was the original headquarters for the National Association for the Advancement of Colored People (NAACP), W.E.B. DuBois' The Crisis Magazine, and DuBois & Dill Publishing.
Download Testimony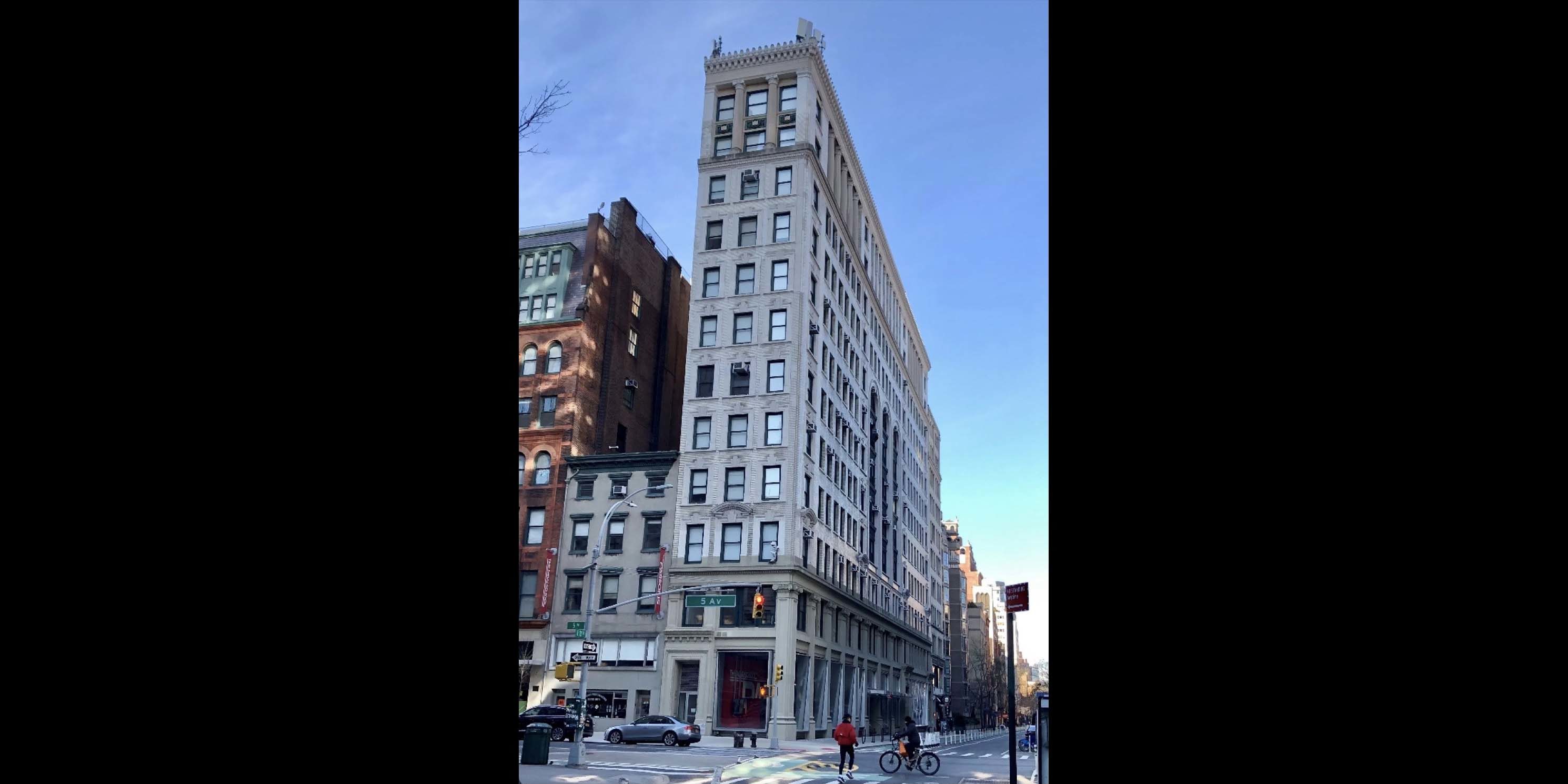 At the turn of the century, early civil rights advocacy took place at 70 Fifth Avenue. The NAACP is the country's largest and oldest African American civil rights organization. The Crisis magazine served as an early platform for many seminal figures of the Harlem Renaissance, including Langston Hughes. From their inception, both the NAACP and The Crisis tackled issues such as the epidemic of lynching and race-based violence, as well as broader concerns about voting rights, education, housing, employment, and derogatory stereotyping.
In addition to these early key civil rights organizations, 70 Fifth Avenue has also been home to important advocacy organizations such as the Women's Peace Society, the American Civil Liberties Union, the National Board of Review of Motion Pictures, the Near East Foundation, the American Federation of Teachers, and the Students for a Democratic Society. This further highlights the importance of 70 Fifth Avenue as a key historic site for social justice movements. This political history is not only site specific, but speaks to the broader historical significance of the area south of Union Square.
In light of the prominent social justice movements of the past year, it is particularly important to preserve historic sites of early advocacy and highlight the stories of formative civil rights activists and organizations. It seems natural that 70 Fifth Avenue become an individual landmark, and moreover, LPC should reconsider preserving the broader area south of Union Square which contains other notable building of historic significance.
Sign up to stay informed.