Mobilizing New Yorkers for a Livable and Resilient City
December 1, 2013
This document is a rollup of over a year's worth of listening and interpreting the voices of the many New Yorkers who woke up suddenly one late fall morning to a new normal: awareness of the imminent threats of climate change to our city and the northeastern seaboard of the United States, through rising seas and the increasing severity of weather patterns.
Download Report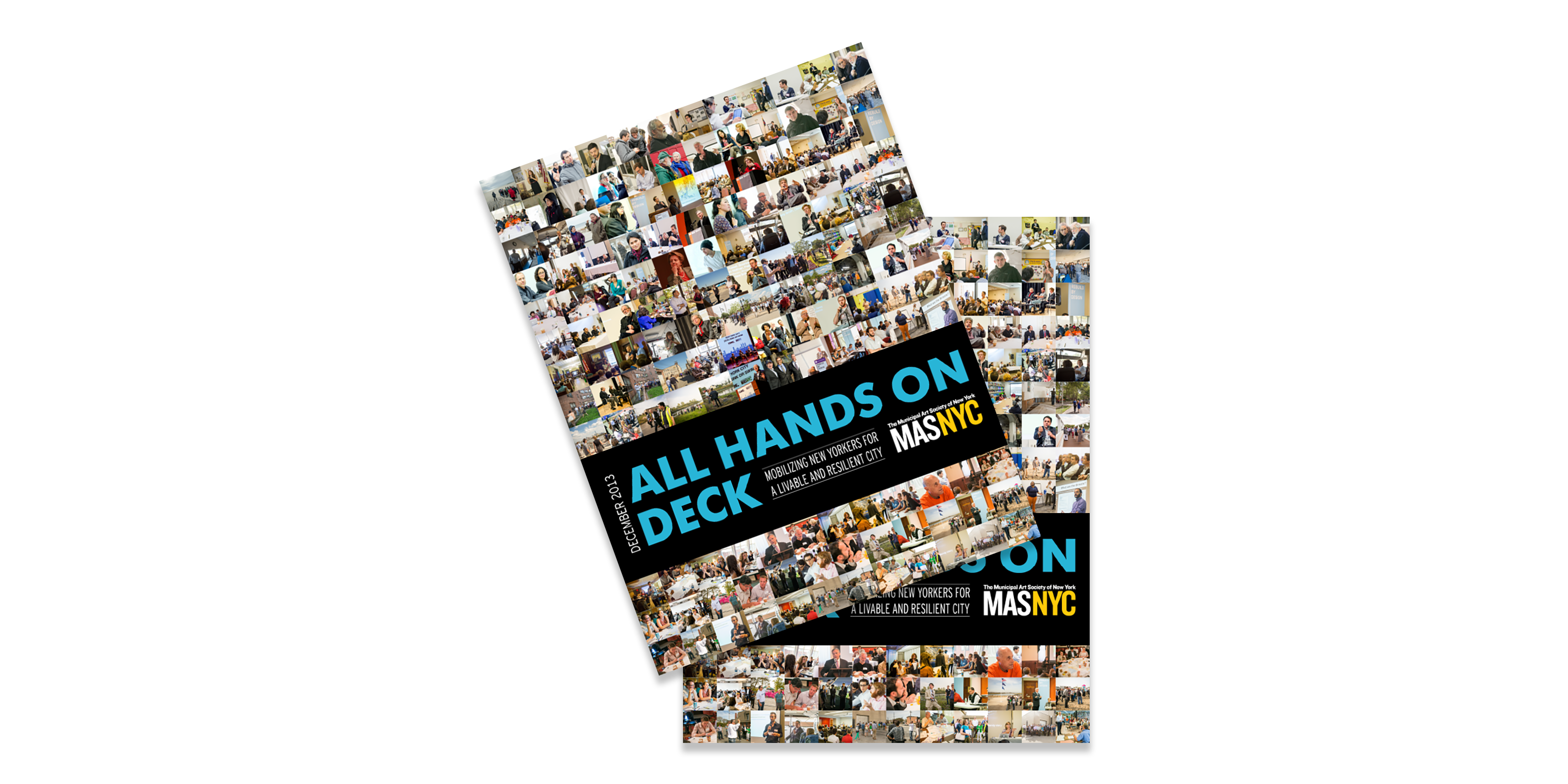 Why is an organization called the Municipal Art Society concerned with events seemingly tied to weather? In 1893, when MAS was created, its focus was ensuring the city possessed the capacity to preserve its core functions and its most positive attributes in the face of rapid industrialization. Would the beauty of the city, its dynamic streetscapes and public spaces, storied neighborhoods and remarkable culture, thriving manufacturing and business sectors, majestic buildings and celebratory public art survive the dawn of a new century? MAS took on that challenge, to advocate for public policies, leadership, and investment that would both nurture our city's unique civic assets and support new development to build upon them. Our city has not only survived but thrived throughout a remarkable century, becoming a global capital of innovation. By marrying together culture, technology, finance, and robust public and civic leadership, the arts and public space, NYC has become a global example of livable urbanism.
Sign up to stay informed.