Five Electeds Join the Call to Save 550 Madison Lobby
Concern Over Demolition of the Building's Lobby
February 8, 2018
MAS is grateful to New York State Senators Liz Krueger and Brad Hoylman, New York State Assembly Members Richard N. Gottfried and Dan Quart, and New York City Council Member Keith Powers for voicing their support for the effort to preserve the lobby of 550 Madison Avenue. In a letter to Chelsfield America's Managing Director David Laurie on February 8, 2018, the elected officials urged the company to engage in a good-faith dialogue with stakeholders about any future remodeling of this Postmodern masterpiece.
The text of the letter follows below.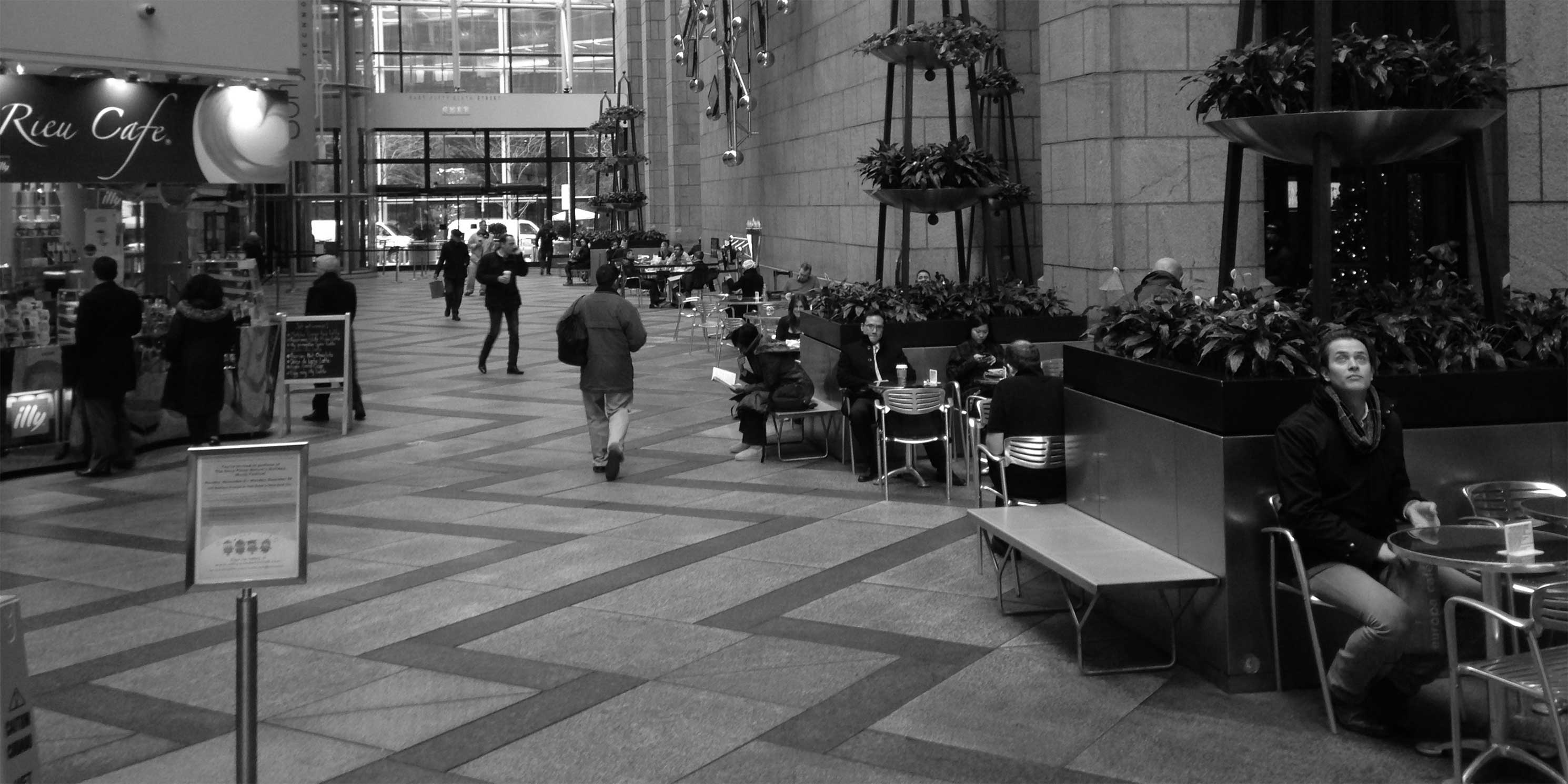 David Laurie
Managing Director
Chelsfield America
505 Park Avenue
New York, NY 10022
Dear Mr. Laurie:
We write in support of Manhattan Community Board 5, The Municipal Art Society, Historic Districts Council, and numerous other advocates to express our concern over the ongoing demolition of the interior lobby of the former AT&T Building at 550 Madison Avenue in New York City. Before further demolition or construction work is undertaken, we urge you to engage in a good-faith dialogue with interested stakeholders to ensure that the remodeling takes into account the context of the original design.
Given your support for an exterior landmark designation of 550 Madison Avenue, we are confident that you understand the significance of the building as an example of Postmodern design. In addition, we share the belief expressed by the above-mentioned groups that the lobby is also significant. While we understand that the Landmarks Preservation Commission has granted approval for interior demolition permits for the ground floor, the lobby is an important piece of architectural history and merits particular care in its renovation.
We appreciate your consideration of this issue, and we welcome further conversations with you or your representatives.
Sincerely,

Liz Krueger
State Senator

Keith Powers
City Councilmember

Brad Hoylman
State Senator

Richard N. Gottfried
Assemblymember

Dan Quart
Assemblymember
Sign up to stay informed.