Dorothea Rockburne Murals Should Be Preserved in Place
MAS Letter to David Laurie Regarding 550 Madison Avenue Artwork
February 9, 2018
David Laurie
Managing Director
Chelsfield America
505 Park Avenue
New York, NY 10022
Dear Mr. Laurie,
As you may know, the Municipal Art Society of New York (MAS) was founded on the principles of the City Beautiful movement in 1893 and we continue to believe deeply in the importance of art and its contribution to civil society.
Over the last thirty years, we have raised millions of dollars in private funding for the maintenance and restoration of art across the five boroughs through our Adopt-A-Monument and Adopt-A-Mural programs. Both programs were born as a plea to corporate and private donors to support the conservation the city's most neglected public statues and threatened murals.
Download Testimony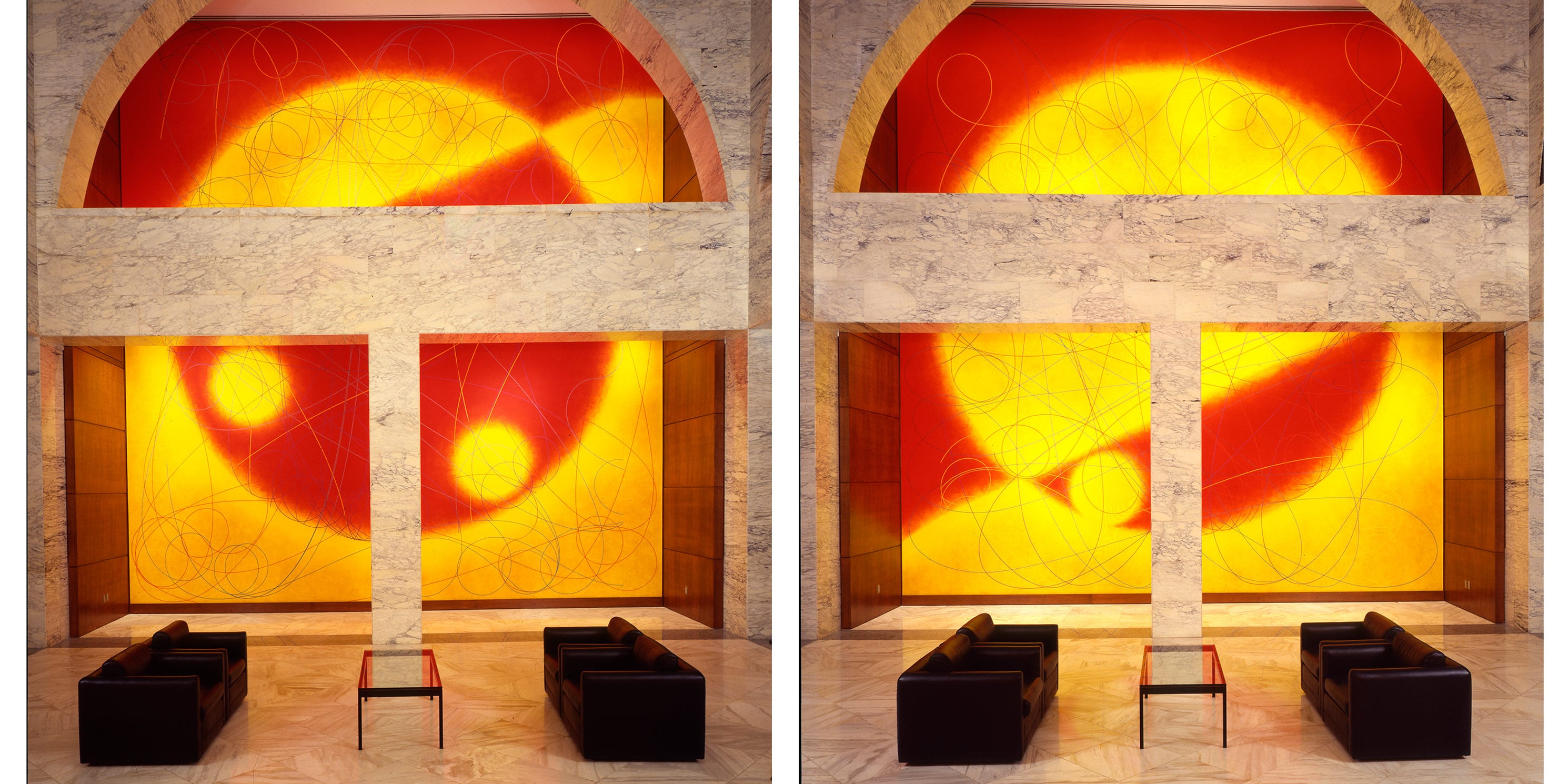 It is in that spirit that I write to you today about preserving the Dorothea Rockburne murals in situ. Northern Sky/Southern Sky is extraordinarily site specific, documenting the path of the electromagnetic field over 550 Madison Avenue. When it was commissioned, the Sony Building was a hub for communications, prompting this work to be made with the attention to that precise location.
Furthermore, it would be very difficult to move these secco fresco murals. Applied on 4-by-8-foot sheets of plasterboard, the paint pigment was absorbed in the plaster. Removing the panels would result in the considerable loss of painted surface and would require a significant, complex restoration.
We feel strongly that the best approach is a sensitive one. Please consider keeping this important work in place.
Sincerely,

Christy MacLear
Chair
The Municipal Art Society of New York
Sign up to stay informed.